Caorda Now Accepts Bitcoin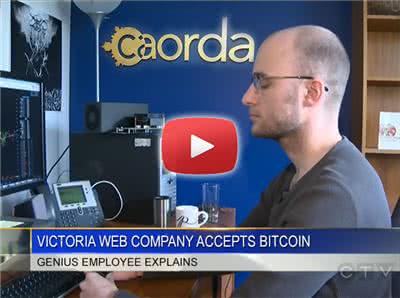 As Victoria's web development leader, we're happy to now accept Bitcoin as a method of payment for our services and applications. If you'd like to pay with Bitcoin, simply give us an email or call with your request and we'll send you unique Bitcoin addresses to send your payments to.
CTV Vancouver Island Reports on Bitcoin Featuring Caorda Web Solutions
Check out this January 14th, 2014 report on Bitcoin featuring Caorda employee Mathew: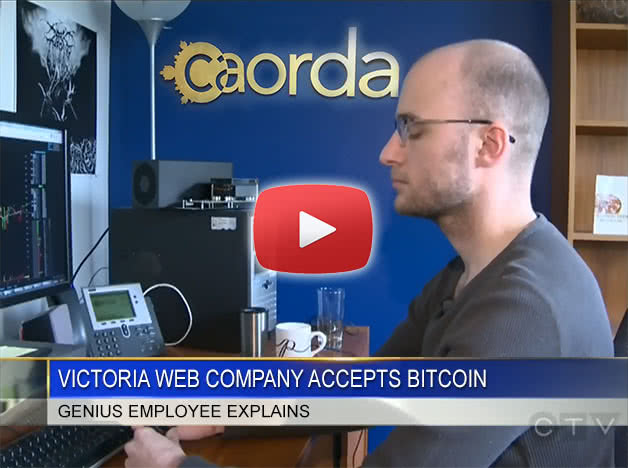 What is Bitcoin?
Bitcoin is a decentralized digital currency created by programmers in 2009. It has increased in value significantly over the last year and many merchants are beginning to accept it as a form of payment. Most recently the American online retailer Overstock.com began accepting payments. There are about half a dozen physical locations you can spend Bitcoins in Victoria as of this writing, and more than 30 in Vancouver.
Useful links