If You Could Go Back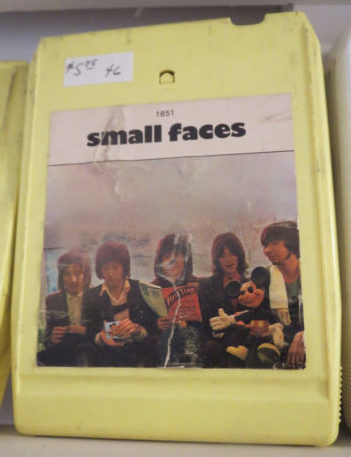 …and start your career or business over from the beginning, what three things would you do differently?
Magical thinking I know, but the answer can have a positive affect on the present and what we do next. It can also be a big help to those people just getting started. Even if you are in a very different industry there will be parallels and learnings that can be applied to any business.
Here's what I would do and why:
Blogging: I would have started blogging much sooner and would blog much more. I only started blogging a few years ago after there were already 50 million other blogs to read. Even at that time I wondered "what's the point" there are so many other good blogs to read. As it turns out apparently there aren't enough blogs and you can still attract and retain readers with valuable content. There are a number of benefits to blogging that continue to improve with time:

attracting readers and generating return visits to your website
it's great for SEO. So many valuable keywords get indexed along with numerous back links (and contextual links) to the site
a great way to demonstrate your expertise in your field, answer customer questions and encourage readers to generate content for you with their comments

Listening: actually this one should probably go first. In fact I have always been more fond of listening that talking and consider myself a good listener. What I would have done differently though is:

set-up a system with the right tools.  Invest in tools that will save time and enable you to garner valuable insights. I like ScoutLabs but there are many including Google Alerts, SocialOomph, plain ol Twitter Advanced Search and RSS feeds)
monitored and mined the system religiously. I have uncovered some exceptional opportunities for my business as well as clients by tapping into the social graph and conversations taking place right now about their business, customer satisfaction, products and competitors

Experiment, Try New Things, Take Chances: whatever you want to call it. I've always been coming up with all kinds of ideas. But I rarely acted on them, especially if the idea required some financial commitment or input. Starting my business, bWEST Interactive, in July 2009 was one of the biggest chances and hence most rewarding venture I've embarked on.

My latest "experiment" was to organize a one-day Social Media Camp to bring some of the brightest and most talented social media minds from around North America to Victoria for a day of sharing, learning and networking, on Sunday October 3rd. To date 451 people have registered to attend and hear some of the 39 speakers, panelists and workshops on the program. Another success I wouldn't have had without taking a chance.
There are many more things that I would do differently but these are the main three.
How about you. Knowing what you know now, if you were starting  your career or business today, what would you do differently?