If You Make a Post on Your Blog & No One is Around to Read it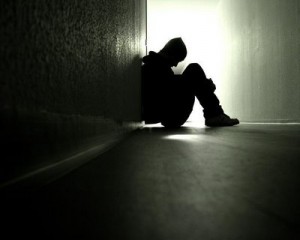 You might remember the phrase: If a tree falls in the forest and no one is around to hear it, does it make a sound.
When you first start a blog, one of the most difficult things to do is to get people to comment.  Our Egos would like a little bit of recognition for the amount of time we  spend in front of our computer dealing with the 'brain pain' of writing something meaningful and enduring the constant 'clicky clicky' of our fingers on the keyboard. Putting Ego aside there is a much more important reason that you want people to be leaving comments on your blog: You need to build a community around your blog.
Most likely the number one reason you started a blog, or added one to your website was for the marketing aspect. You were told that if you had a product or service you should create a blog and continually add content about said product/service. This is completely correct, however it is missing one important point: In this world of Social Networking you need to be building a community around your product/service. Sure creating fresh content for your site is making Google happy, and helping a bit with your SEO, but the fact is you need to show that people are interested in your product/service.
You need to build your flock; A community around your blog. Aside from trying to get an increase in traffic, there are a few things you can do to your blog now to build your community and interact with your potential customers.
Ask For It.
When you write your post find a way to include some kind of discussion point, or ask for the readers input at the end of the post.  Quite often posts that exhibit a strong opinion on a certain topic will garner quite a bit of comments, especially from people that oppose your view points.  Darren Rowse from Pro Blogger wrote an article about types of posts that get comments
Notify Users of Comments
By default on most blogs, when someone leaves a comment it is up to them to return to the site to check and see if anyone had responded to their comments. A great way to increase the conversation on your posts is to allow people to be notified of comments. For WordPress there is a great plugin created by Mark Jaquith called "Subscribe to Comments" which adds the option for the user to be notified if someone responded to their comment.
Reward Your Top Commentators.
There is another great WordPress plugin by Lorna Timbah called "Top Commentators Widget" that allows you to show a list in your sidebar of the people who make the most comments on your blog.  Quite often this becomes a friendly contest between people to try and stay on the 'leader board,' so they keep coming back to make more comments to stay on top.
These are just a few methods that I use to build community around my blogs, so I pose the question to you:
How do you build community around your blog?