Remember Microsoft Tags
Microsoft Tags are a new kind of bar code that connects the analog (magazines, brochures, etc) to the digital (info, videos, etc) on your smart phone. Microsoft introduced Tags in January of 2009 and since then more than 2B have been printed.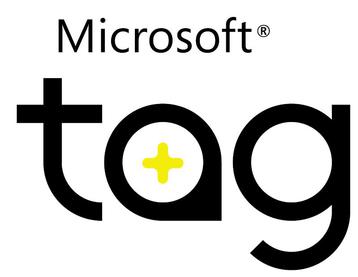 Tags are free to create and use. You can add them to your magazine ads (or editorial), business cards, posters, product packaging, billboards, clothing…anything analog really.
To scan a Tag you need to download the free Tag Reader application onto your mobile phone. When you scan a tag it will automatically display a message, open a webpage, add a contact to your address book, or dial a number.
Tags are free and easy to create. You can create Tags in black and white or colors that represent your business or brand.
Here are a few benefits to using Tags:
Direct Response: Use Tags as a direct response marketing tool for print campaigns. Check out this Tag in a BMW ad in YAM Magazine linking to a related video.
Manage customer experience: Use Tags to link to a website or on a business card to instantly add someone to your address book; dial a phone number; or display a message.
Analytics: Measure campaign effectiveness with Tag reporting. You can track the number of scans of a Tag over time and by geographic location.
Maintain brand identity: It's easy to customize the look of a Tag to reflect your brand identity.
Check out the latest issue of YAM Magazine for a few examples of tags in ads and editorial content. I know I'll be adding a Tag to the next version of my business card.