More talky – Less typey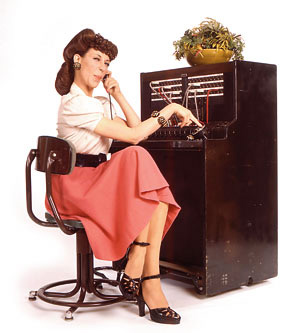 I started to write a blog post   "Why doesn't anybody talk anymore"?  I was pleading with my team to start to talk to clients and co-workers rather than use email, text messages, and any other "cover your ass" methods of communication.
One of my managers  said "So you want us to get more talky and less typey" . PERFECT!  That's exactly what I want to see happen.
Emails, instant messaging, tweets,  Facebook posts, and the like all serve a purpose and can be very effective, but the pendulum has swung too far.
Why doesn't anybody talk anymore? Here are some of the main pros and cons of "Talkey" vs "Typey"
Advantages of getting "Talkey"
Helps to build relationships – more intimate
Shows a more caring attitude
Visual clues, tone of voice, etc., are important communicators
Instant 2 way exchange with clarification of ambiguity
Usually a faster response
Can't  get buried in an Inbox or Spam filtered
Conversations often cover more that one subject
Privacy – think of an email as a conversation that is recorded and can be shared with anyone at any time without you knowing
Disadvantages of getting more "Talkey"
Telephone tag
More unproductive schmoozing
Less "documented proof" that you did such-and-such at  whenever time
People usually don't want a phone call at 2 am (but might not mind an email)
I am still a big believer that emails and text messages are great communication tools but the pendulum has swung too far when we start to send typed messages for everything. The computer and texting on our mobile devices has become the centre of our universe. Why not use our phones as phones again and voice call someone? Why not meet a client for a coffee or a face-to-face to discuss outstanding items? Why not have a family dinner where we spend most of our time talking to each other instead of people who are not even present?
Businesses  successful in establishing good relationships with clients and team members will emerge on top – – Based on what I am seeing, most organizations would be well served by getting more talkey and less typey.
Your comments are always welcome (but don't phone me on this one :)