What More Proof Do You Need?
If you are still skeptical about how this social media "fad that the kids are doing" can have any business application whatsoever, a recent Gartner report should convince you otherwise.
Gartner's survey found that most people's purchases are influenced by social networks, the inference being that companies not marketing using social media are missing the majority of their potential market.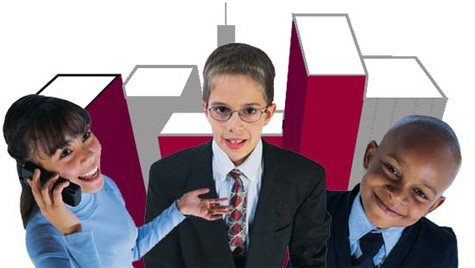 "Our survey results showed that one-fifth of the consumer population is composed of salesman, connectors and mavens. These are three roles that are key influencers in the purchasing activities of 74% of the population."

Nick Ingelbrecht, Gartner Research Director
Gartner broke the response group into 5 distinct categories and recommends that companies target these intelligently. Of the 5 categories, 3 of them ("Connectors", "Salesmen", and "Mavens") are the major influencers and effected the purchases of just under three quarters of the consumer population.
Connector — Act as a link that connects different groups of people.
Salesman — Highly persuasive by nature, these people influence what the people around them buy.
Seeker — Use social networks to receive advice and recommendations before purchasing.
Maven — Experts in a field, who love to share that information with all those around them.
Self-Sufficient — Research in their own time and don't pay much attention to what those around them think.
What does this mean for marketing your business?
In at nutshell, if you're not using social media to market your business, you should be, and if you are using social media, you can refine your campaign for better effect.
Identify and develop relationships with your key customers. Target the different category types selectively based on the member characteristics and what your goals are.
For example, be wary that Mavens are going to be vocal about the evaluation of your product but won't necessarily be positive just because you provided a freebie. The avenues you select for releasing certain information will therefore differ depending on the type (e.g, Promotions, Product Information, Product reviews) and end goal (e.g. Drive brand awareness, increase traffic, increase conversions).
Gartner reports that "social networks have become a critical but underutilised, aspect of the marketing process", so with less of your competitors already leveraging social media, cultivating these key customers is a way to establish market share with a lower investment than traditional marketing avenues.