Realtors: An Effective Web Presence: Part 2
Picking your Domain Name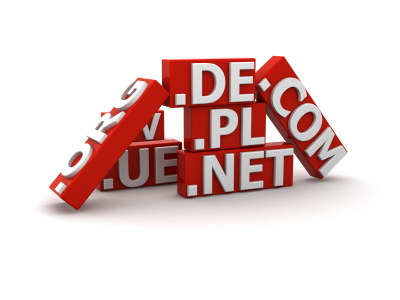 When starting a new website project for a Real Estate Agent, I am often asked what the best domain name choice is. In many cases a domain or multiple domains are already selected before the project even comes to us and we are to review and select what has been secured.
A lot of the desirable domain names, with words or phrases that are regional or industry specific, are already taken in the most common domain extensions (.com, .ca, .net, etc.) so there is a tendency to try and get those same words or phrases in a less common, but available domain extension.
I always give the same advice:
1.    A .ca domain extension is good for a website that has a regional customer base. If the .com is available of course grab that too.
2.    Choose a domain name that references the name of the Real Estate Agent – As an individual Realtor, YOU are the brand and you must position yourself as such.
3.    Desirable search terms in a domain name will have very little with your Search Engine performance. That's not really how Search Engines work. Besides, all the good ones are probably taken.
4.    Catchy or clever alpha-numeric domains are cute, but probably cause more confusion in the long run. Imagine yourself at a mixer. You meet a potential client and you either run out of cards or they lose it. Now they want to get a hold of you. If you told them your name was John Doe, and your website was johndoe.com that would be pretty easy for them to recall. Now if you told them your name was John Doe, and your website was victoriahomes4u.com that would not retain well. Was it "for you" or "4you" or "4u"? You get the idea.
5.    Don't worry about securing all possible variations of your desired domain name. Get the ones that are close enough to catch any confusion or fat fingers, and to protect your brand & edge out a potential competitor. That's probably all you need. If you are doing micro-sites or themed marketing with some peripheral domains that is fine, but trust me you will probably never use those 45 domains you renew annually.
6.    Register your main domains for a long time – At least 5 years. It is not expensive, it reduces annual administrative time and downtime risk. The registration duration also indicates the longevity and legitimacy of the site should it be referenced in a Search Engine algorithm.
7.    Keep all your domain name registration under one roof. Having domains spread across multiple domain Registrars will give you or your web provider ulcers, and you can lose them if you don't keep track of them all.
8.    The cheapest registrar is not always the most practical. Find one you like and can rely on and stick with that. Being up-sold constantly or having your time wasted by difficult domain management control panels is not worth the few dollars you might save annually.