Setting Up a Facebook Vanity URL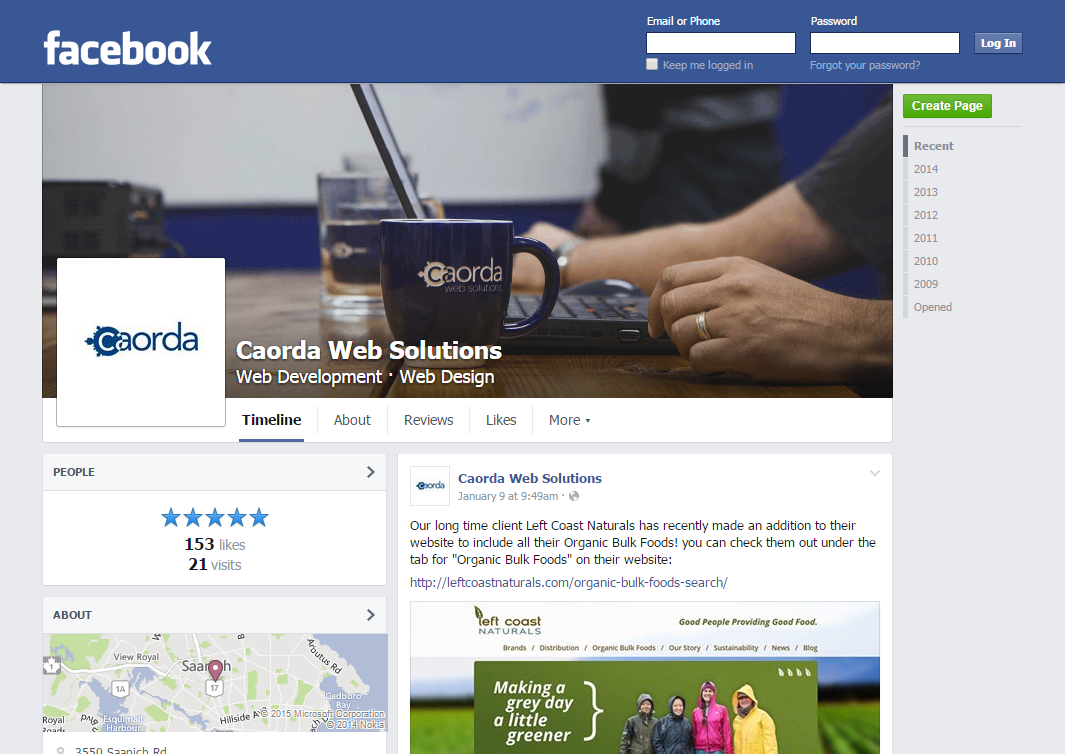 Facebook has changed the requirements needed to obtain a vanity URL for your Fan Page. Now you only need 25 fans to be allowed a customised URL. However, the "how to" steps don't seem to be that well advertised so we've received a number of requests about how to do it. The process is simple but not that clear, and there are a number of pitfalls. We hope this walk-through clarifies.
A Facebook vanity URL has two major benefits:
It's much easier for people to remember
It can contain more search engine value because you can choose the words in the URL
Businesses especially can benefit from having a fan page with a URL that is much easier to advertise.
e.g. http://facebook.com/SageInternetSolutions instead of
http://www.facebook.com/pages/Victoria-BC/Sage-Internet-Solutions-Ltd/176680153165
Here's how to do it:
Step 1 – Set up a Vanity URL for a Fan Page Administrator
In mid 2009, Facebook started allowing members to configure their own vanity URL, what Facebook calls a "Username". Instead of having a Facebook URL that ends in a randomly assigned account number like this "id=123456789", a member can now have a custom URL like http://facebook.com/SageInternet. If you are an administrator for a Facebook Fan Page, you need to a personal Vanity URL for your account before you can set up one for the Fan Page.
Login to your personal account – then type http://facebook.com/username into the browser address bar
Select a Username – Facebook will probably recommend a username to you but you can also check the availability of a username that you actually want. I'm going to assume that the one Facebook suggests is no good.

Type in your "desired username" – and click "Check Availability". If the name is free, you will receive the following message.


STOP!!!!! – Before your go any further, make sure you take heed of Facebook's warning: once you select a username it is yours forever. There is no changing it and no transferring it. If you make a spelling mistake, you are stuck with that into eternity (or until Facebook makes our lives a little easier)

POTENTIAL PITFALL NOTE – make sure the Username that you pick is NOT THE ONE YOU WANT FOR YOUR FAN PAGE. If your personal account has nothing to do with the fan page, then we suggest naming it based on your name and not the subject matter of the Fan Page.

If all is good, click "Confirm" – Facebook will then deliver the following message telling you the personal URL for your account:
Step 2 – Set Up Fan Page Vanity URL
If your personal account is an administrator of a Fan Page, underneath that message will be a link for "Set a username for your pages".
Click on the link and then select the relevant Fan page from the drop-down menu that appears.You will be offered the opportunity to select a Username for your Fan Page. Before you go ahead, consider the following:

The name should be something people remember. If possible, keep it short.
If the Fan Page is for a business, then make the Username the business name so you don't start diluting your brand (an exception to this is if your business is better known for its product brand name than its corporate name. In that case, you can have separate fan pages for your business and for your products.)

As above, double-check before hitting "confirm", there is no changing it once it's assigned.
Click "confirm". Now you have a vanity URL for your Fan Page. Make sure you use it when promoting your Page.
Hope that helps.