Social Media and Human Resources
In doing research for an upcoming talk I'm doing about Linkedin, I uncovered some juicy insights and tips that I wanted to share with you.
Employers Use Social Media to Screen Candidates
According to a June 2009 CareerBuilder survey Forty-five percent of employers reported using social networking sites to screen potential employees. Eleven percent of employers plan to start using social networking sites for the screening process. More than 2,600 hiring managers participated in the survey.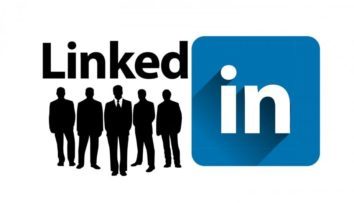 Of those who conduct online searches/background checks of job candidates, 29 percent use Facebook, 26 percent use Linkedin (surprising – I thought that would be higher than Facebook) and 21 percent use MySpace. One-in-ten (11 percent) search blogs while 7 percent follow candidates on Twitter.
Additionally, 16 percent of workers have used similar social networking sites as part of their job search. CareerBuilder.com, August 2009
How Employers are Using Social Media
Many companies have Facebook accounts and "fan" pages or groups where they post positions as well as recruiting and other events. [Tip: If you're interested in working for a particular company become a fan of their page and engage with them.]
As the study referenced above indicates employers search candidates' backgrounds and employment history. [Tip: Complete your Linkedin profile, keep it up-to-date and professional and use it to demonstrate your expertise]
In addition to using Linkedin to screen potential candidates employers can also use social media to find candidates by posting open positions and networking with colleagues and peers to identify candidates.
Twitter, Blogs and HR
As an employer there are a number of great ways to leverage your company blog and Twitter accounts for HR purposes. Here are just a few:
Share information about company to attract interested candidates. Give them a sense of the corporate culture and what it's like to work at your company
Talk about your mission, vision and passions. Offer a glimpse of what makes your company tick. People want to be engaged with companies that are engaging.
Post pictures and video of company events. Don't be afraid to highlight the company's accomplishments
Post job openings to the blog, Facebook page and twitter.
Allow employees to blog and tweet about the company. This can help demonstrate the corporate culture and show what a great place your company
Turn-offs to Employers
As employers use social media to screen candidates there are a few things that will quickly get your resume filed in the recycle bin including:
Inappropriate photographs or information
Posts about drinking or using drugs (I'm amazed at how much of this I still see)
Bad-mouthing of previous employers, co-workers or clients
Poor communication skills. Not so much on the more social of the social media sites, but on a professional site like Linkedin make sure your spelling and grammar and top notch.
Discriminatory comments
Misrepresentation or exaggeration of qualifications. If you claim to have helped company ABC achieve a 75% increase in sales be prepared to explain exactly how you did that.
Sharing confidential information from a previous employer
You don't want to find yourself in the unfortunate situation of becoming a Cisco Fatty.
In closing, I can speak from personal experience about the benefits of leveraging Linkedin as that is how I met Sage Internet Solutions owner Michael Stevulak. That's a blog post for another time about using Linkedin for networking and building your personal brand.
If you are an employer or a job seeker who has used social media in the job/employee acquisition process we'd like to hear about your experience. Please drop us a note in the comments below.