Social Media Monitoring for Generating Leads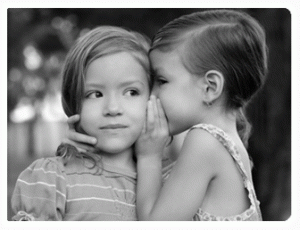 Another of the many benefits of monitoring the social web for mentions of you, your brand, your competitors and category is that, when done right, you can also identify opportunities. You can tap into conversations with potential customers and  build relationships with them to turn them into customers.
Search and Rescue
To effectively leverage social media monitoring for lead generation you'll need to tap into (search and monitor) social media conversations. There are a few things you can do to hone in on the right conversations no matter what tools you're using.
Start by creating a list of keyword terms and phrases that are used in conversations by customers in your industry. Don't forget that Twitter users often use short forms or acronyms to fit their message into 140 characters.
Take the time to determine and confirm these words and phases. Google Adword's keyword tool is a good place to start. It's important to include terms that someone might use when voicing an issue or need that you  can help with as well as competitive terms like "[competitor] sucks." I once tweated about an issue I was having with my cell phone carrier, Rogers, and shortly after received a tweet from Telus suggesting I give them a try.
You'll probably need to tweak your search terms a couple times before they deliver exactly what you want to see.
The Right Time to Engage
You won't want to get involved in every conversation. There are a few ways you can "engage" with them depending on the content of the conversation.
For general mentions of your category where no specific input is requested, you can "follow", "like" or "connect" with the person, depending on which social network you're on. This will at the very least give them a timely exposure to a person with a solution for their need.

If you're a Realtor: someone talking about real estate in your area
If you're a Restaurant owner: someone talking about food in your area
If you're a Car dealer: someone talking about cars in your area
Some examples are:
Conversations that specifically ask for feedback on products or advice on solving a problem are opportunities to share information about your product or service.
Some examples are:
Realtor: someone asking about selling a home, home staging or realtors
Restaurant owner: someone asking for a restaurant recommendation
Car dealer: someone asking for feedback on different models
The Right Way to Engage
Whatever you do, don't go for the hard sell in this instance (or ever really).  The social web frowns on blatant marketing and sales pitches; they will offend and alienate the people you're talking to. Get involved in the conversation by showing interest and knowledge in the topic and being helpful. Try adopting this mantra; "always add value".
Once you're happy with your monitoring efforts and you've effectively engaging with potential customers, you'll want to have a process for follow-up and nurturing.
Nurture Your Leads
Create a process for tagging the leads you've identified so they can be fed to the right people for proper follow-up. That should include:
tracking conversations that leading up to that point
identifying the source (Twitter, Linkedin, etc)
any other information your sales team required for their follow-up effort
In some cases, this process may take weeks or months before turning into real revenue. In those cases, keep the conversation alive, continue answering questions and offering advice. Lead nurturing involves ongoing monitoring and interaction to demonstrate you're interested in building a relationship. On the back end, you have to formulate an internal process for follow-up that incorporates your social media-based interactions.
Have you been successful in generating leads via social media? If so, how?