Tweet Legal – Is your social media marketing a liability?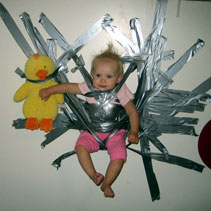 Do you know what the babysitter's doing? Is she doing what you asked or is she smooching with her uninvited boyfriend, racking up international phone bills, and teaching your children swear words?
That's the fear that many businesses have as they give control of their social media marketing to employees. It's a reasonable fear. Not carefully managing how your staff talks on social media platforms could land your business in deep water.
A rogue employee like the one at Vodaphone UK or the staff at Virgin Atlantic could cause irreparable damage to your reputation. Newbie employees could accidentally give away your secret formula. Overzealous employees could slander the competition. Not to mention the threat of internal disagreements arriving from employees not understanding the boundaries between company ownership and their personal privacy.
Through the doctrine of vicarious liability, an employer can to be held responsible for the actions of an employee.
Take a company Twitter account for example. Since the account belongs to the company, any postings may well be considered within the scope of the employee's work. Off-message postings can leave a company wide open for legal action. In fact, even if the employee was tweeting racist bile on his personal account, his employer could be held liable if the personal account was well known as an ambassador for the company.
Things to consider:
If it's successfully argued that a personal account is actually a company account, the employer is liable for any complaints arising from it.
The more senior the employee, the greater the risk of the employer being held responsible.
Potential liabilities include: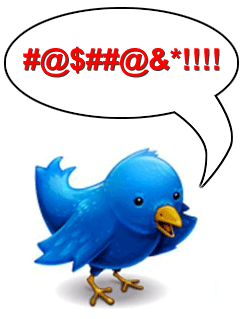 Incorrect information, like a shop-breaker ad, "Latest 42 Inch LED TVs only $24.99 Online NOW!". – If the information was proven to be deliberately inaccurate, the company could find itself facing criminal charges as well as suffering the potential legal action from customers who successfully purchased something that you won't honour.
Slander – A competitor could successfully sue for damages arising from the off-hand comments of one of your employees. It could be your company Tweets or his personal account like Facebook Wall or MySpace page
Defamation or damaged reputation as a result of message delivery – from vicious rants to simple poor grammar, just like off-work employees smoking in the shop doorway, your social media ambassador can affect your company's reputation wherever he goes.
Threat to security – The loose tongue of a staff member could lead to a security breach or disclosure of confidential information. Once publicly on the internet, that information is out there for good.
Counter legal action – Ambiguous company guidelines could mean that reprimanded employees feel aggrieved. Even if the employee's going to lose the court case, your company doesn't want the bad press or time-sink of dealing with the issue
Recommendations:
Create a social media marketing policy, or set of policies, and have all relevant staff sign it. Make sure it defines the technology and scope of the message you allow them to convey.
Train staff to understand "care in communication", i.e. not just the message but the suitability of its delivery. It's important staff understand that, if they are known as a Tweeter for your company, anything under their online handle, even personally, creates a perception of your company.
Detail what is not eligible for online discussion.
Explain what internal information is owned by the company. Many employees erroneously believe that emails are their own private property when, in reality, if you use the company computer, it has a right to see what you are typing.
Explain what is appropriate and inappropriate off-duty conduct.  Just like, in most places, a company has the right to terminate an employee who gets caught shop lifting after hours, employees need to know that they could be fired for reputation damage as a result of personal postings on social media platforms. (e.g. profane comments on their personal MySpace page)
Monitor all social media communication

Remove offensive posts promptly where you have access. Request removal of offensive content from your employee's personal account and document it.
Post retractions and corrections as required. Don't dally. Swift action could stem the tarnish to your online reputation and avoid legal consequences.

Take appropriate action against offenders.

The bottom line is that social media is not going away. Businesses need to adopt social media to remain competitive so they need to take reasonable steps to prevent  behaviour that damages (and be able to prove it).
The guys at Comet Branding have a fantastic radio show that covers this subject in more detail. I recommend you check it out to have better idea of where you stand.