Even if You Are Not on Twitter, You May Be on Twitter
Odd as it may sound, it is a fact. We have all heard the saying, "if a tree falls in the forest and no one is around, does it make a sound?" Of course the theory is that if no one is there to actually hear the tree fall, we can never prove that the act of falling makes a sound. Most people hold this same philosophy for Twitter and their business; If they have not created a Twitter account for their business, then their business is not on Twitter.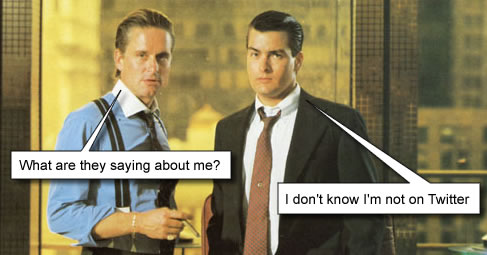 Unfortunately this is incorrect.
Even if you have not created a Twitter account for your business there is still a chance that those who have used your product, or service may be talking about you on Twitter. Anyone who is on Twitter that has had either a positive or negative experience with your business may very well say a few things about your business. Now don't get all paranoid, like a child in school that thinks the group of kids just out of earshot is talking trash about them.
There is a solution to this issue, and you still don't have to open a Twitter account (although you should).
Keeping tabs on what the world is saying about your business is extremely important. By doing so you will be able to put out any potential customer service fires, recognize and praise any brand advocates, plus get feedback on your product or service to improve your business. So whether you have a Twitter account or not, I highly recommend that you follow the steps below to keep up with what is being said about your business:
Go to http://search.twitter.com
Click on the 'Advanced Search' link
Add your company name in the 'this exact phrase' in the 'Words' section
In the 'Places' section enter your city (or if you have a global market leave this blank)
Click the 'Search' button and you will see the results of the search
On the search page click the 'Feed for this query' link. This will allow you to get updates sent to your email, or RSS reader. You won't have to login to Twitter, the updates will now come to you.
In the advanced search area there are a ton of other options that you can use to filter the results a little further. You could also use this to scout out potential clients or customers. For example if you were in Real Estate you could use this search to be notified when someone in your area mentions the phrase "selling a house" or "buying a house." Take some time to test it out, and if you have any great ideas or experiences with this please share them in the comment section below.
* As a disclaimer I wanted to mention that this post was inspired by one of our Social Media partners: Chris Burdge from B West Interactive.