Wildfire Your Facebook
Wildfire Interactive Inc., is a technology company dedicated to helping businesses leverage the marketing power of social networks like Facebook & Twitter. The Wildfire platform allows brands, small businesses, and agencies to easily create attractive, branded social media campaigns (e.g. sweepstakes, contests, coupons, giveaways, quizzes and more) and to simultaneously publish them on Facebook pages, company micro-sites (integrated with Facebook Connect) and Twitter.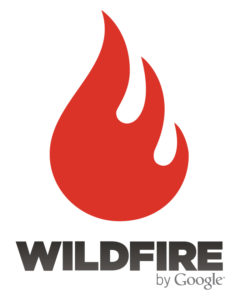 The Wildfire platform is simple, flexible and affordable enough to suit the needs of most small businesses or interactive agencies. Its easy-to-use software helps users generate and spread promotions through tapping into the viral features of Facebook and Twitter to reach as many people as possible.
How Can it Work for You
Here's an example of a campaign I just wrapped up for Mayfair Shopping Centre. Mayfair's "Movember: Most Stylish Mo" contest. The Facebook contest was in support of the global Movember campaign to raise funds for prostate cancer research.
The idea was to take a picture of you and your "mo" and upload it to the Mayfair Facebook page contest tab. Visitors would then vote for their favourite mo. The winners received Mayfair Centre gift cards of $500, $250 and $100.
The campaigns are fairly easy to set-up with step-by-step instructions taking you through the process.
Campaign details: name, prize details and contest instructions.
Timeline: campaign start, voting, finish and winner selection.
Entry form: lots of options to choose from including name & address to drop downs and newsletter subscribe. Then go on to uploading their entry and inviting their friends to join, tapping into the viral nature of Facebook and Twitter.
Banners: brand the campaign with custom banners and buttons.
Rules: add your rules and regulations and privacy policy.
Publish: use their scheduling tool to auto publish at a time of your choice.
How to Run a Successful Campaign
Here are a few things that you can do to give your campaign a better chance of success:
Offer an attractive prize: the more exciting the prize, the more interest the promotion will generate. Of course, the prize has to fit your budget so offer whatever makes sense for your businesses, be it a t-shirt for you and ten friends or a free teeth whitening treatment, but the more attractive the prize, the more buzz your campaign is likely to generate
Plant a large initial seed: to maximize word of mouth for your campaign, you need to encourage as many initial entries as possible. These initial entrants will invite their friends, who will invite their friends, and so on.
Encourage sharing with friends: encourage entrants to invite their friends to your promotion by offering prizes that can be shared
Allow enough time for the word to spread: For example offer a prize that can be shared among multiple friends (e.g. event tickets, a party for you and your friends, merchandise) and ask contestants to invite the friends they wish to share the prize with. These friends are only eligible to share the prize if they enter the promotion
Make it fun and interesting: if it's a user-generated contest, try to find a topic that's likely to generate lots of entries and that others are going to enjoy looking at the entries. Movember was a great example with 56 entries and over 5,000 visitors.
The Results
The Wildfire platform also tracks and measures all the details of the campaign enabling you to choose winners and measure the overall effectiveness in terms of entries, visits, votes and entry rate.