Why You Can't Write Your Own Website Content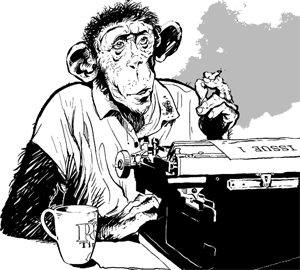 When it comes to a website design or redesign, everyone wants to write their own website content. The reasoning is understandable: who knows your business better than you, right? The problem is that this approach often backfires and choosing to write your own website content becomes detrimental to the project's success.
The problems with writing your own content
In our experience, by far the biggest factor in websites not getting launched on time is the late delivery of the website content. When a website design project runs past its intended launch deadline, the cost of the website suddenly goes up e.g:
Extra cost of inferior, temporary stop-gap solutions to tide you over
The ramp up price for a web design team to have to re-familiarise with a shelved project when the content finally arrives. This can be significant if staff turnover in either company means that project knowledge has been lost
Cost of missed opportunities, or worse, effects of not addressing issues with current website quickly e.g. pricing mistakes, service descriptions that don't fit the direction your company has taken.
The psychological effect on your employees and your selected web design firm of "the project that won't end"
Even if you do provide your content on time, is it good? Will it do the job of describing your business to visitors, and ultimately converting them into customers?
It's not enough that it is grammatically correct, passed the spell check, and would win first prize in literature class. The web is not print and visitor behaviour is markedly different. Due to the difference between pixels and points, and monitors being harder to pick up to bring to focus, web text can take up to 25% longer to read. On top of that, an estimated 79% of web users scan content.
Well written web content should therefore be short, snappy, and consist of enticing chunks that are easy to scan and quickly hook a visitor. It's also got to contain relevant keywords without losing fluidity.  There are people out there who write this way for a living…..
The Benefits of Employing a Web Content Writer
"Good content often translates into revenues"
Wikipedia
Employing a web content writer increases the initial price sticker on your new website but is a sound investment with very quick returns.
A site launched on time means no internal lag and overhead. It means that you can start targeting those business goals right now instead of a year later (when you've finally written the content)
A web content writer is already versed on the medium and has a production speed that a non-specialist cannot match. He will be able to encapsulate your message and convey it in a voice that targets your market, and provides search engines with food.
To summarise he'll:
Save you money
Save you time
Save you face
Increase your traffic
Increase your conversions
So, when you weigh it up, I can't think of any reasons not to use an expert to write your web content. Can you?