Microsoft has discontinued this product as of November 4, 2014, the steps below are kept for reference purposes only. 
Step 1
Open Windows Mail and choose Accounts… from the Tools menu.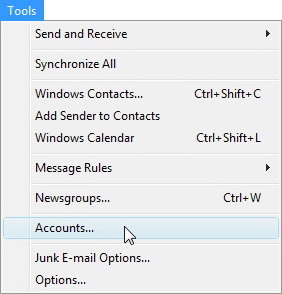 Step 2
In the Internet Accounts dialog box, click the Add… button.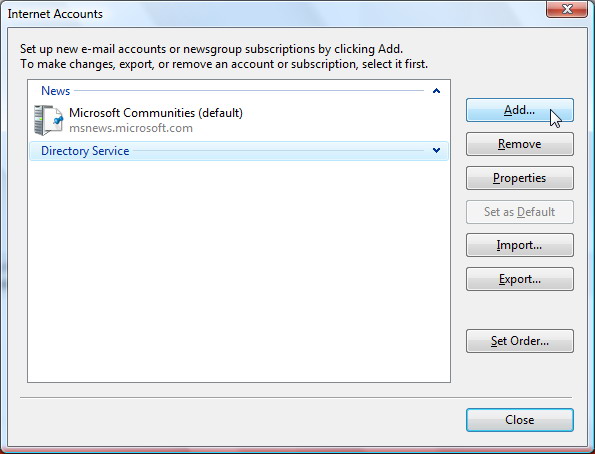 Step 3
From the list, select E-mail Account, and click the Next button.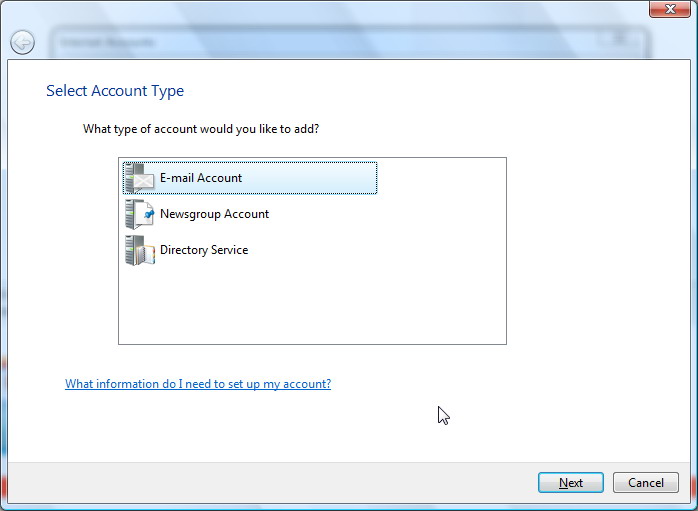 Step 4
Enter your name, then click the Next button.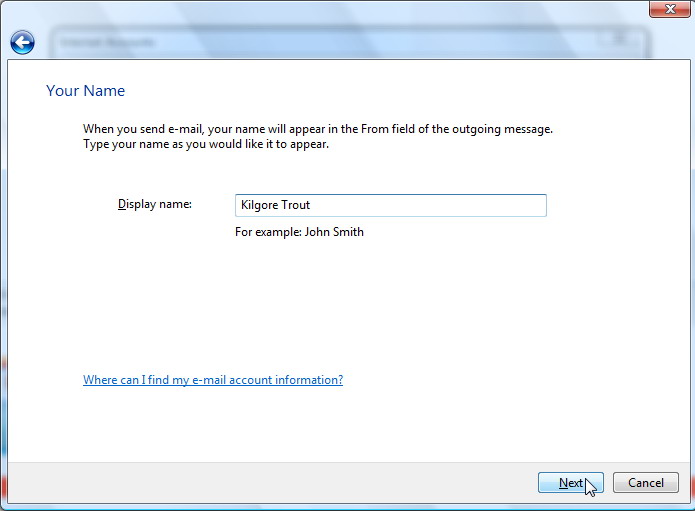 Step 5
Enter your e-mail address, then click the Next button.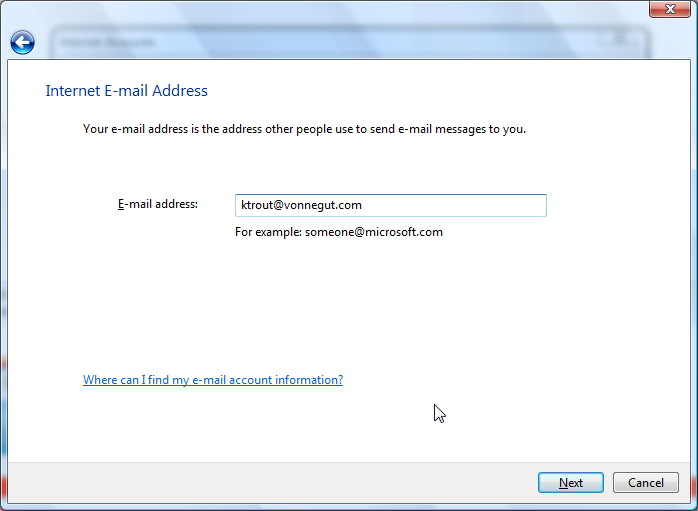 Step 6
Select POP3 for the incoming e-mail server type, and enter pop.caorda.com as the incoming mail server.  For the outgoing server, use your Internet Service Provider's (Telus, Shaw) SMTP outgoing e-mail server.  Check online or contact your ISP for this information. Or, if you are using Caorda's outgoing mail SMTP servers, enter "relay.caorda.com" in the Outgoing mail server field, follow steps 8 and 9 below and make sure you read Caorda SMTP Instructions for further details.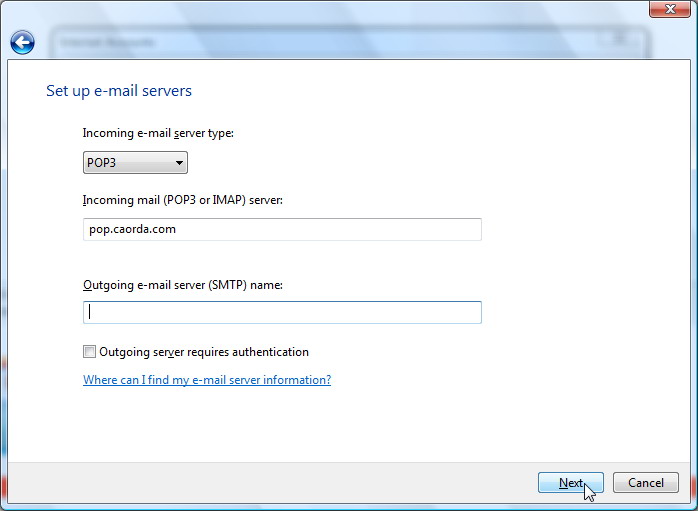 Step 7
Enter your e-mail username and password specified by your ISP.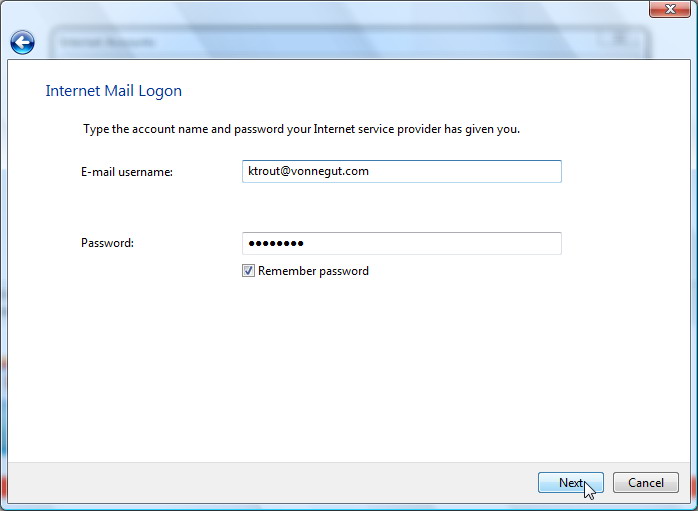 Step 8
Congratulations!  You have successfully completed your Windows Mail setup.