If you have an existing email account setup with your Outlook 2007/2010 follow this step, otherwise continue at Step 3.
Open your Outlook 2010/2007 and click on the File button and click on Account Settings -> Account Settings: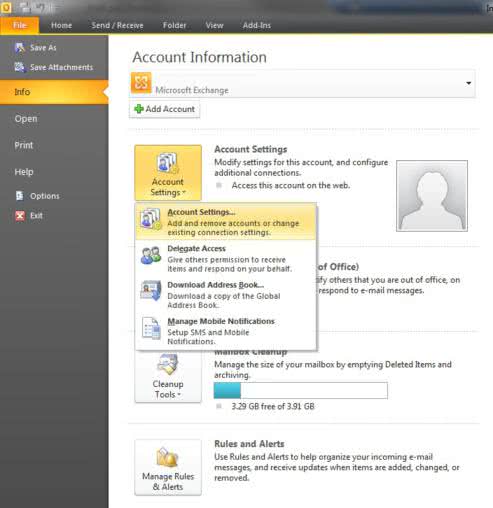 In the new Account Settings window, under the E-mail tab click on New: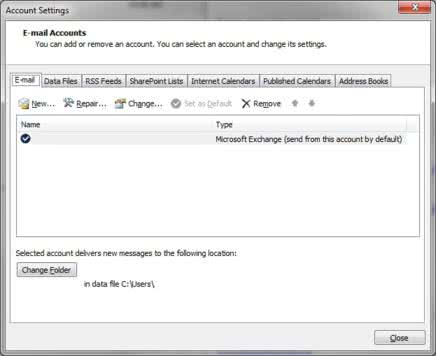 The Add New Account Wizard will start up, on the new window click on Manually configure server settings or additional server types and then click on Next: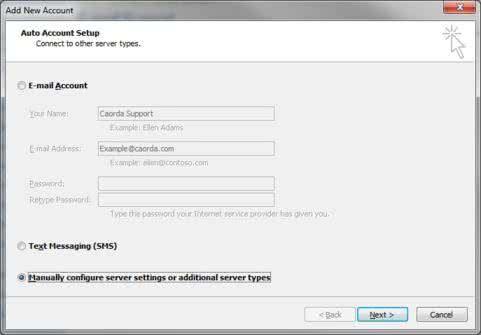 Select the first option Internet E-mail and click on Next: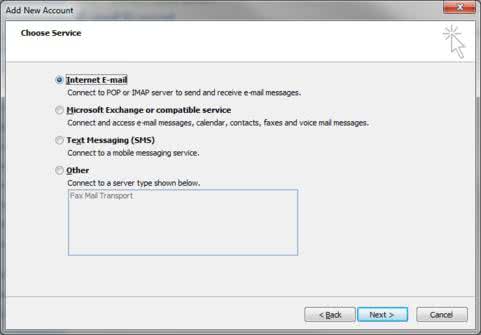 Fill in all the information below in, replace the email address and name to fit your own details.
Your Name: Name displayed to people in your email
E-mail Address: Your E-Mail address
Incoming mail server: pop.caorda.com
Outgoing mail server (SMTP): relay.caorda.com
User Name: Your Full Email Address
Password: Your Password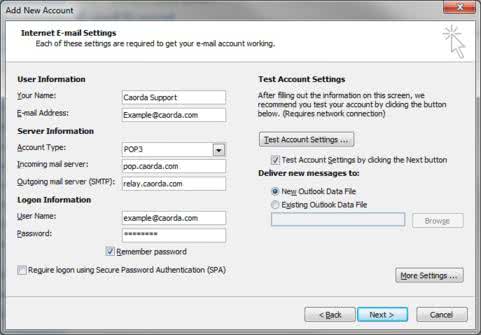 Click on More Settings … and a new window will appear. Select the 2nd tab Outgoing Server and make sure the checkmark is checked and the first option "Use same settings as my incoming mail server" is set: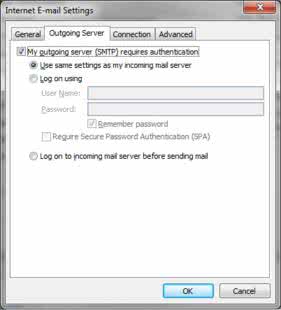 Select the 4th Tab "Advanced" and confirm that the Outgoing server (SMTP) is set to 587: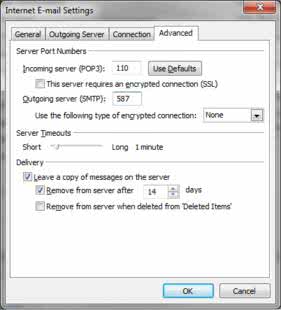 Click OK, Next, and then you should be shown the Congratulations! screen: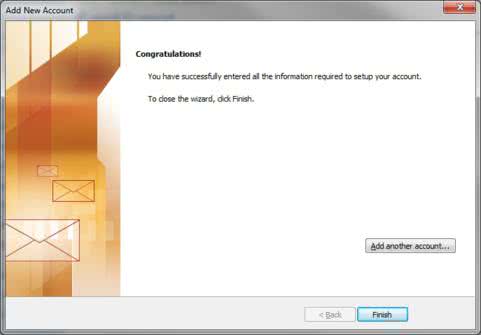 Email Settings for Caorda.com
Account name: The name that will show up on the home screen
Your name: The name that will be shown on the emails you send
Incoming email server: imap.corda.com
Account type:  IMAP
User name: Your full email address (ie: user@caorda.com)
Password: Your Password
Outgoing (SMTP) email server: relay.caorda.com
The above slider and table of settings should be sufficient for setting up EMail in Microsoft Outlook 2010/2007.
If you have any challenges or questions please don't hesitate to contact us