The process to setup email password recovery is very simple and will take you a couple minutes to setup.
Once complete you will be able to use the "Forgotten your password?" option to generate a new password to log in with.
Log into your Mail account at webmail.caorda.com: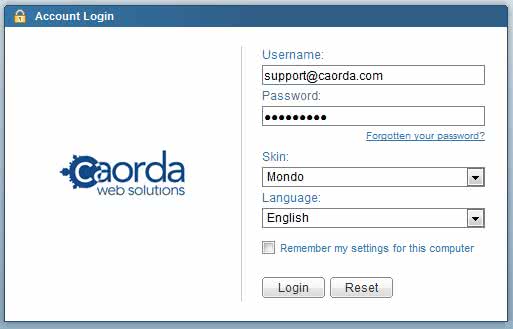 Once logged in click on Options on the top right of the mail menu: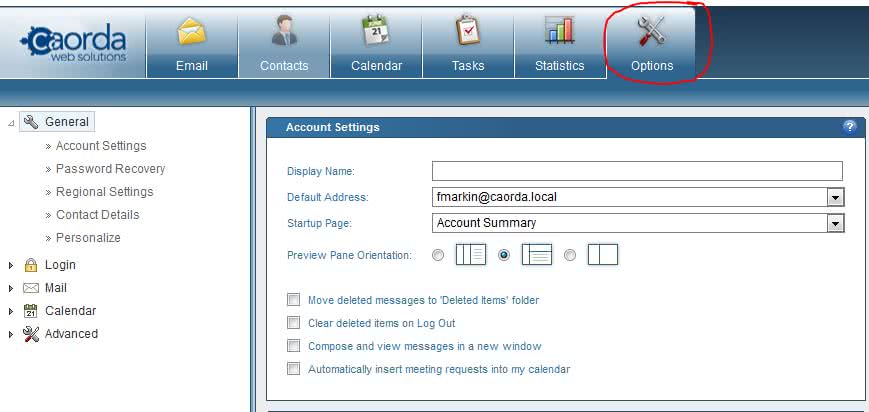 From the MailEnable – Options list (upper left side) select Password Recovery: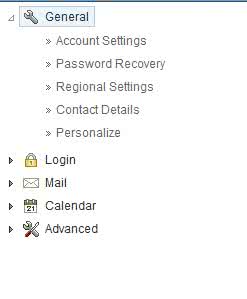 Fill out the form with self created questions and answers (examples seen below) as well as select how you would like to receive your new password: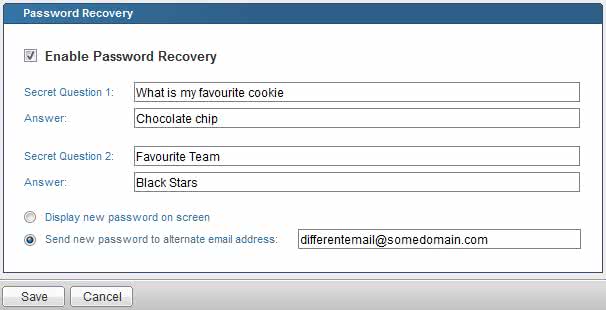 The above slider should be all the info needed to setup your email Password Recovery option for your Caorda.com email account.
If you have any challenges or questions please don't hesitate to contact us!