Cara McGregor
Director of Communications, Office of the Information and Privacy Commissioner for B.C.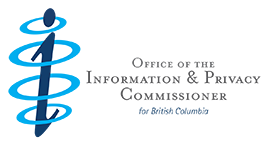 In 2011, we attempted to rebuild our website for the Office of the Information and Privacy Commissioner but the project was abandoned due to technical difficulties. To their immense credit, Caorda got us back on track. Lorne, Rauvy and team did a thorough review of our business requirements on a short five-week timeline that gave us a blueprint for the way forward. In this brief window of time, Caorda showed us that they understood our business and were capable of building a custom website tailored to our unique needs and those of our diverse audience groups.
Throughout the project, Caorda demonstrated their ability to translate client needs and business objectives into a creative strategy with meaningful and measurable outcome-based results. Their work met and exceeded the high expectations of our office and executive team. We would not hesitate to work with Caorda again and I wholeheartedly recommend them.
About this project