Caorda is a WordPress responsive website design agency. While we work with several other open source software (OSS) platforms such as Drupal, Joomla & Umbraco, we really shine with professional WordPress websites. We work only with premium responsive WordPress themes that are well established and have a strong track record of security and support. We also build fully custom applications built on WordPress to perform tasks that aren't readily available in common themes.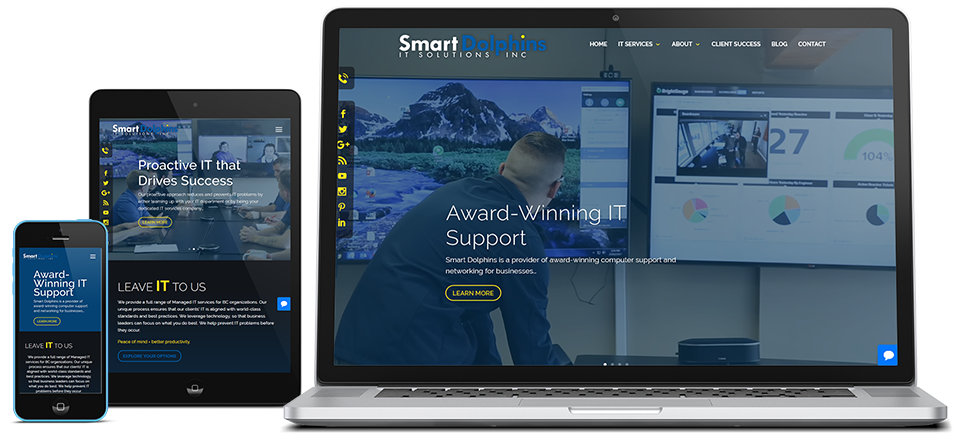 Why Choose WordPress
WordPress was originally designed as a free, open source blogging tool that put easy content management into the hands of regular users. Since then WordPress has grown to become the most popular content management system (CMS), taking a staggering 59% of the website platform market! And around the world, WordPress accounts for over 27% of the internet websites! 
WordPress Has a Robust Suite of Really Useful Features
The themes we use are fully responsive & mobile friendly right out of the box
WordPress supports over 49,000 different plugins to enhance your website from contact forms to social media icons to entire eCommerce solutions
There are also widgets, that extend samples of content from plugins into sidebars, footer areas, and other useful areas
You can create new posts and pages easily with an intuitive editor so you're always in control of your content
Each WordPress theme has layout flexibility for creating your unique look and feel
Of course, WordPress has search-engine friendly URL's and Page Titles
…and much, much more!
WordPress Responsive for Mobile-Friendly Sites
Mobile is a growing sector of online traffic, and we expect the use of mobile phones and mobile tablets to continue rising. Google even started penalizing non-mobile-friendly sites in their mobile search ranking if their website was not mobile-friendly or mobile "responsive" in order to keep UX strong. That is why choosing a responsive website design and structure is key this day in age. Caorda always keeps the importance of mobile and mobile responsive website design in mind when working closely with our clients and partners.
Caorda's WordPress Web Design Experience
With Caorda, we bring you the expertise behind hundreds of successful WordPress websites. You can trust our ability to build your website based on your unique needs and requirements using plugins and features designed to deliver your message, quickly and cleanly to your website visitors. We believe in clean design, clear messaging and a minimum of clutter.
Today's internet users expect a website experience that is intuitive and understands their needs, so we work with you to ensure that we understand your customers before wrapping up your new website design.
Refresh Your Current WordPress Website with Caorda
If you currently use WordPress for your website and need a professional polish with a new theme or content design, or you want it built ground up, Caorda can help you to bring a fresh new appearance to your website. By researching the latest trends and improvements to the user experience, we will relaunch your business with a bold new vision and message.
Get in Touch!
Contact us if you'd like to learn more about WordPress, or need a website designed.