Caorda Designs & Develops
Engaging Web Solutions
That Help Your Company Grow
Ryan Mackey
I had some serious concerns about our updated website and how it may impact our SEO rankings, which, thanks to Jade and the team, directly addressed all my concerns and the end result ended up increasing our rankings. Coupled with an effective Google ad campaign, I could not be happier with how it all turned out. ...
Ryan Mackey


Vancouver Brewery Tours
New Hoodies 2018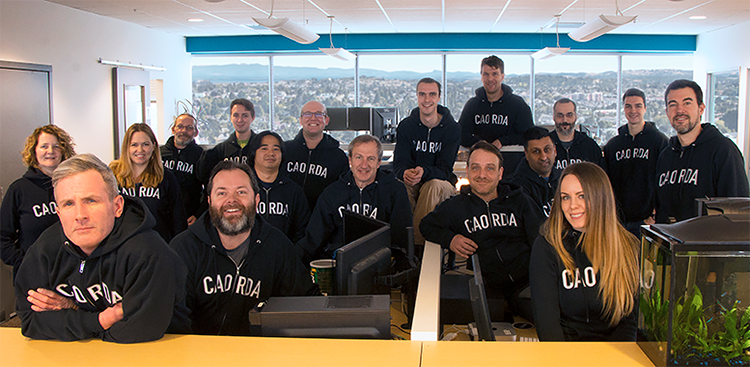 Caorda is a mid-sized, multi-disciplined team of web specialists located in Victoria, BC. We are client focused, results-driven individuals who work together to create functional, meaningful and measurable web solutions for our clients. Collaboration is at the heart of everything we do. Your projects receive the full benefit of our experienced, cooperative and talented team approach. Unlike other web development firms, we provide full end-to-end service, including project management, requirements analysis, digital marketing, design, development, and testing, right through to ongoing web hosting and support. Our delivery and engagement process ensures our clients receive the highest level of quality and service.
Meet our Team
Digital Re-Marketing Ads: What Are They and Is This Strategy Right For Your Business?
I think most of us have at least noticed brands re-marketing ads to us online already. They are the ads that seem to follow you around online wherever you go. However, do you actually know what these digital "re-marketing" ads are and what they are doing? As the name implies, re-marketing ads in its simplest form is when you are shown ads for the same brand multiple times. However, it's not as simple as that. We all see ads. Sometimes, we see the same ad over and over again, but this is doesn't necessarily mean it's re-marketing per se. Sometimes we …
Read More