There's Writing, and Then There's Writing for the Web
Caorda is far more than just web design and development. Our expert web marketing team will help to build strategic and engaging content for your website, designed to capture the attention of your perfect customers. Strong, thoughtful web content also has the side effect of bolstering the authority and authenticity of your online business. By ensuring your written content is engaging, professional, and topical, your site will attract the correct search traffic plus convert more of those searchers into customers or repeat visitors.
Content Design and Readability
Our marketing and design team have years of experience working with existing websites. We will leverage this depth of knowledge to make sure your message catches the attention of your website visitors and guides them towards a purchase or inquiry. Aside from the presentation of compelling and structured content that encourages action, professional web content copywriting is a critical component of search engine optimization.
Careful selection of the words on your website, used in the right way, will assist Google and other search engines with a better understanding of the relevance of your products and/or services leading to better positions within the search results. By continually focusing on a topic without sending confusing signals, a search engine specialist can easily use content optimization to help you get ahead of your competition.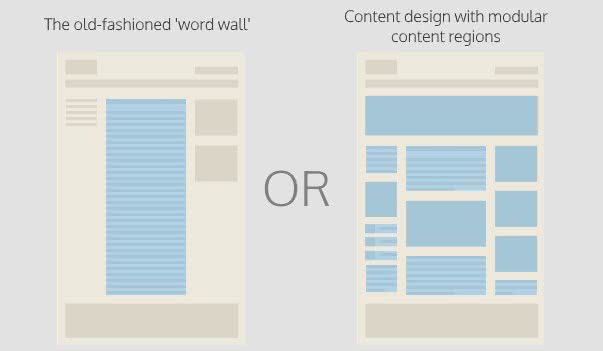 We can help you build content that your visitors 'want' to read. By marrying sophisticated, yet simple content design with on-point, informational and conversational web content, we can drive action.