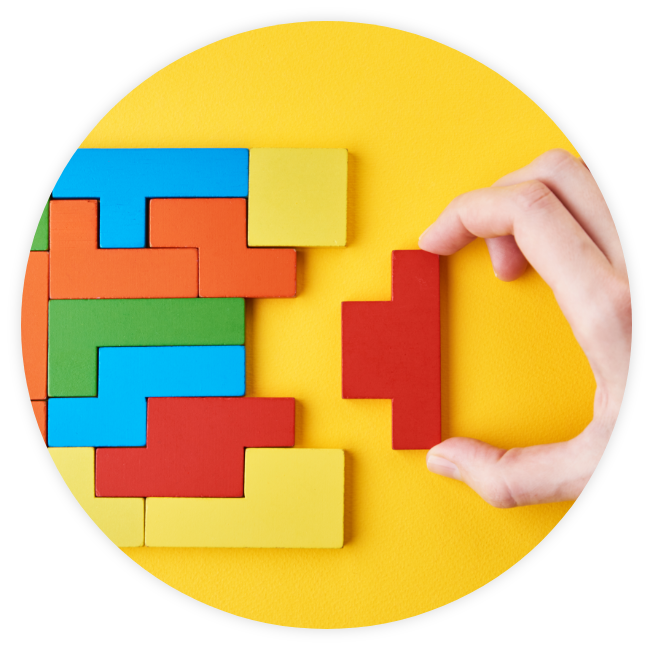 SEO Services with a Purpose
Each of our SEO Services Packages delivers an identical quality of service. The only differential is the time (or budget) that is applied to the project. Depending on your goals and the level of competition in your market segment, we will recommend the closest package that matches your needs. Our SEO Services always start with analysis and move into implementation once we've discussed our findings.
Anatomy of an SEO Audit
Each SEO Audit takes a forensic look at the whole website ecosystem. Here is a small list of checks that are performed.
Title & Meta Description Tags
Duplicate Content
Mobile Responsiveness & Experience
HTML Heading Opportunities
Low Quality Pages in Sitemap File
Content Quality, Design, User Experience & Conversion Optimization
Internal & External Linking to Respected Sources
Overuse of Internal Linking, Emboldening & Keywords & Pages Exclusively for SEO
Google My Business Page (Local Search)
Google Search Console
Backlink Analysis
Alt Attributes for Images
Blog Post Titles & Internal Phrase Linking
Social Media Observations
And much, much more…
Tried and True Methodology
Our SEO services are delivered in a very structured manner using tried and true methods. We won't start a project without the appropriate level of analysis and research.
All of our SEO Services Packages must start with a forensic SEO Audit. This is the research and analysis phase of the program that will uncover all of the strategic areas of your website that are limiting your ability to improve your rankings, traffic and conversions.

The audit is akin to a visit to the mechanic. They don't just pop the hood and start working on an issue that might be unrelated to your visit. They must run a combination of diagnostic tools and hand-on, visual inspections before they can prioritize the work that needs to be performed. After an assessment, they sit down with you and discuss the findings. We work in exactly the same way.

The SEO Audit establishes the foundation from which we prioritize issues discovered during the testing and analysis. We start work on the items that are the most serious and will deliver the quickest results.

The plan is how we can best tackle the outstanding issues within the expected time frame. This initial effort is spread over 2 or more months to ease the financial strain and give us time to measure the results based on the changes.

Once we have a plan in place and the audit and analysis is complete it's time to get our hands dirty. We ensure that your website has all of the necessary analytics tracking installed as well as any connections to external tools like Google Search Console and Google my Business among other tools.

The first 2-3 months of strategy implementation service require an elevated effort as we are often fixing issues that are high priority. We want to clear these out as quickly as possible.
The end of each work period culminates with a detailed performance report including a summary of keyword performance and 'next phase action items.
You are in the loop at all times and our techs are always accessible.
We feel very strongly about you being informed every step of the way. If something is confusing or difficult to understand, speak up and we'd be happy to explain it to you. 

Ultimately, keyword ranking reports are pointless if the available traffic isn't relevant. We develop keyword plans that when executed correctly, will result in a measured, steady increase in pre-qualified, relevant traffic. For instance, a house-painter doesn't want to be bothered by anyone looking for sign painting companies. You get the idea.

The mantra: Analyze the data, Update the strategy, Apply the updates. This is the cycle of life for an SEO Campaign.
It can take several months for truly noticeable effects of our efforts, so it's important to maintain a consistent process.
Our monthly process will ebb and flow across the various SEO service elements below. Some fixes are a one-time effort, while others require constant monitoring and updates.
SEO Audit Pricing: $500–$1,500+
No two websites are the same. Nor are the competitive environments that businesses find themselves in. Our audit pricing is based on a brief, competitive analysis of the business vertical. Each SEO Audit will cover a wide range of Search Engine Signals, a few of which are listed above.
Keeping Ahead of the Curve
While the core strategies of SEO never change; great content delivered quickly across all devices– some tactics used in the past may harm the website if deployed today, or left in place on the website. We are constantly keeping our strategies sharp and current. For all SEO Service packages, you can be confident that Caorda will get you found and generate new interest in your business online while always keeping industry best practices and current search engine guidelines in mind.