Explainer Videos that inform, educate and entertain.
Customers can spot a "corporate video" in seconds. On the internet, a hard sell doesn't go far. So don't just go and make another advertisement. Your videos need to show your company's human side, build trust and be authentic.  A short explainer video is perfect for your homepage. It works day and night for your business acting as a consistent, repeatable first impression. Videos like these can serve multiple purposes. Examples:
Meet Dave, our in-house video producer
Videos at Caorda are produced by Dave Phillips. He's been creating videos here in Victoria for over 25 years. Take a look at the reviews his clients are giving him. Performing in front of a camera doesn't come easy for many of us. Dave has coached more than 200 business owners to feel more comfortable in front of the camera and to find their voice. Caorda also has graphic designers like Julie Melano who can help you create a distinct look for your videos and visualize your information with animated infographics to communicate your message like never before. There's also Jade Carter who can ensure your script is on point and most effective at earning search engine traffic for your website.
Making videos with Caorda is fun and affordable.
Video doesn't have to be scary or expensive. With decades of experience, Caorda can put you at ease with a video marketing plan right away. Simple, but effective videos can be planned and executed quickly. Using humour? Need to sound authoritative? Caorda has access to countless voice actors you can choose from for your videos. You can even listen in on the phone while your script is being performed by a professional. Need pro script writing? We have people for that too. We can create content from scratch or work with you to come up with an effective script.
Videos are more than just marketing.
Videos can save time, money and make a great impression on your staff and partners. Train new employees faster. If you find your staff having to give the same tours and go over the same rules and protocols over and over, make a video. Congratulate your new hires, make them feel at home, give them a bit of company history, then get into the details. Businesses are using video for:
Support
Customer training
Staff training
Human resources
A video message (or series of messages) from senior management can keep staff updated and help them get to know management a little better. Say thanks, explain where the business is headed. Thank partners for their ongoing partnership. Create videos for each location, department or process. Example: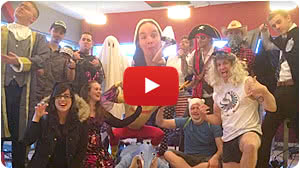 FAQ Videos
Educate and inform. Talk about what you know. FAQ videos are the perfect combination of education and first impression. They show you care about your customers. FAQ videos are great for support and retaining customers, but usually overlooked for bringing in new ones. When a client finds a great FAQ video to help them solve a problem, it can go a long way in cementing them as a customer for life. Potential clients who see your videos immediately get the message: you care AND you know your stuff. You're serious about customer service. Write a list of 50 questions your customers ask you – what do people want to know? Take each one and create a short video. Example: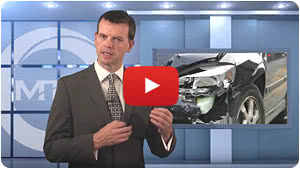 Client Testimonial Videos
Real people talking about your product or service without a script. Include staff, customers and partners. People love to see real people on videos for interviews and testimonials. Interview your customers or staff and collect valuable soundbites for video. These types of videos are inexpensive and have a long shelf life. Video testimonials drive sales by boosting customer confidence. Posting your testimonial videos via multiple platforms will increase your visibility and improve your rankings in search results. At your next conference or client meeting, shoot a series of quick interviews for these short testimonials as well as customer highlights, case studies and more. Examples:
Videos for Digital Signage
Eye catching motion graphics that play on large screens in public places. The messages in videos like this need to be understood in a split second. Text needs to be large enough to be read from 50 feet away and within 3 seconds. Sentences don't work here. Think 3 word headlines that make an impression. We're talking mini-billboards with motion to help catch the eye and make your point. Example: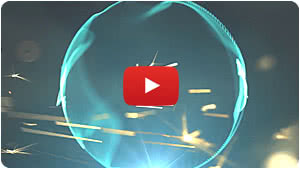 Trade Show Booth Videos
Trade show booth eye candy videos. These videos run silent and have no audio. They have large type, with short powerful messages. Certain trade shows have specific themes or markets. Customize your message. These videos catch the eye immediately and convey your brand's message. If someone strolls past your booth without stopping, they'll be sure to look at the big screen as they do and get an impression, make sure it's a good one.
B2B Videos
Businesses who market to other businesses have unique requirements when it comes to video. It's not enough to just make a great video and put it on your website, YouTube and social media. When you have just a handful of potential clients – or even 1 major client, a personalized video pitch can be a powerful tool. Do your research on the businesses you're trying to sell to or partner with. Plan out an entire presentation, as if you're been given 5 minutes with the CEO or relevant decision maker. Cover their pain points and the ways you can overcome them, reasons why they should act now. All of this can be put into a a powerful, personalized video message, then, send it to them directly. They'll most likely be blown away at the gesture itself and from your attention to detail regarding their needs. Videos like these can be created in modules. Meaning, you can re-use the main message, but create multiple personalized intro messages to many individuals – all in one video session.
Case Study Videos
Interview clients and let them tell the story of how your company helped them. Demonstrate success with graphs, charts, photos and more. Interview key people in your company from executives to new hires. Case study videos are a powerful way to communicate your company's message. Weave tips, value and personality into your stories. During the interviews, find moments where your client interacts with your brand in the story.
Team Member Bio / Profile Videos
When you have a service business with a specialized group of experts, clients often want to know who they'll be working with. Short bio videos help potential clients get to know the people behind the company, building trust quickly. Bio videos can be as simple as a 2 minute talking-head introduction given directly from their office, or a more complete story with the person's background, history and narration. Examples:
Event Coverage
Caorda can create a short highlights video of your event that you can share online. Soundbites from the guests and all the highlights can be edited together into a powerful 3 minute recap video. Are you involved in an event that happens every year? If so, you can create 2 videos from a single event. Your first video can be a recap video to share immediately following the event, and your second video can be used the following year to help build interest and promote the event. Examples:
Event Presentation Videos
A short video made just for your guests can become the highlight of any event. Before producing a video like this, think about the group that will be there watching. Knowing your audience is goes a long way. Consider the main goal of your video. What do you want it to say? Who should it feature?
Award Nomination Profile Videos
If you're hosting an awards dinner or any event where people or teams will be receiving awards, Caorda produces powerful nominations videos highlighting each of the nominees.  Think Oscars awards format – The host says "…and the nominees are.." then a video montage begins with short interviews of each of the nominees. Caorda has interviewed hundreds of CEOs, managers and entrepreneurs for videos like this.
How-To Videos
Educate and inform. How-to Videos are great for support and retaining customers. If you sell flowers, tell them how to arrange bouquets or how to keep your flowers fresh longer. Demonstrate your skills, Show the passion and pride you have for your work. Build trust in your abilities and convey who you are. People buy from people they know and trust.
Motion Graphics / Infographics / Software Demos
Make boring data like charts and graphs sing and dance. Visualising information helps you communicate complex ideas quickly. Think 'motion-infographics'. Videos like these can incorporate all kinds of media, audio and graphics.  Example: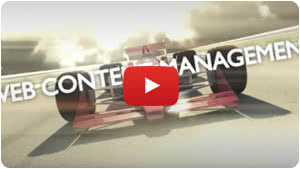 Teaser Videos
Before you launch something, you should first build an audience. Do you have an upcoming event or launch date that you need to build an audience for? Releasing a series of teaser videos leading up to the launch is an effective way to build your audience. Leave them hanging, but give them enough to get them hooked and wanting more. Reveal a little more info in each teaser video.
Videos for General Annual Meetings (AGM Videos)
Showing a video at your next general meeting can help celebrate the past and build excitement for the future. Videos like these are perfect for big announcements, visually dynamic charts and graphs, humour and bringing everyone together. A video for your Annual General Meeting can achieve multiple objectives.
Do you have something in mind?
Caorda can work with you to help bring your ideas together into an effective plan. Contact us to get started.