Case Study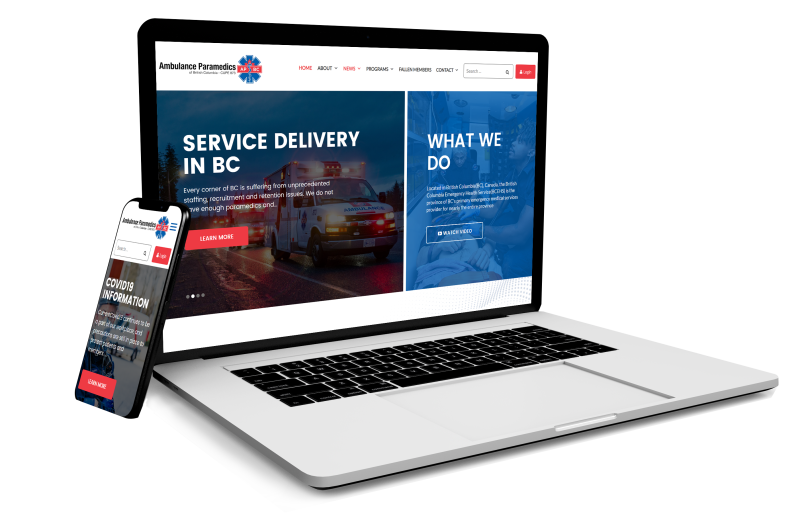 The Ambulance Paramedics of British Columbia (APBC) approached Caorda with a complicated website project. They had already begun building a new website with another developer, but unfortunately the project had hit a wall and there had been little progress on the new website in the months leading up to APBC contacting Caorda. 
With little time to spare ahead of an upcoming election, Caorda jumped in to investigate, triage, repair bugs, and take over the remaining website development.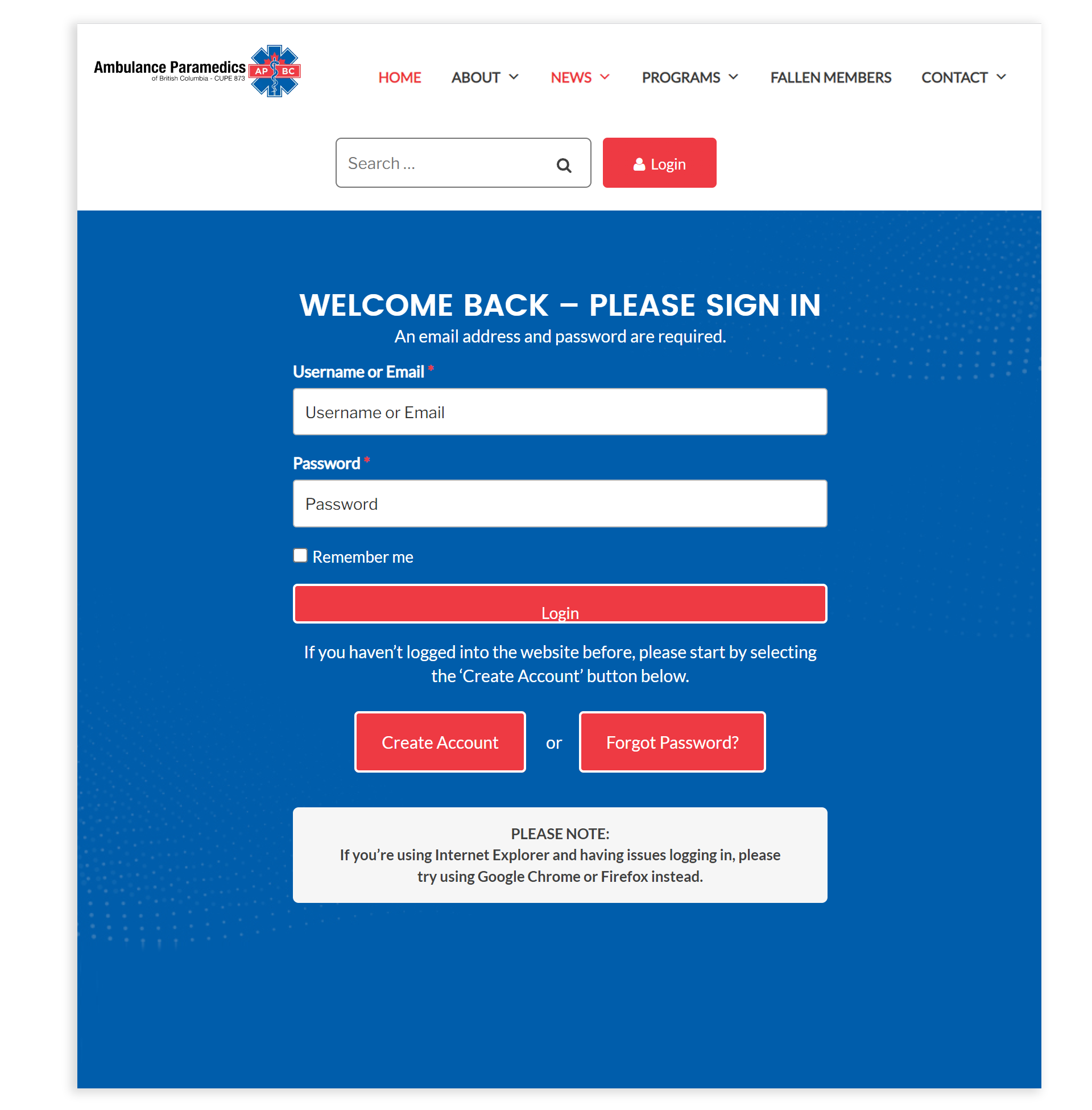 The Process
1. Developed Security Patches and Fixes
Our website developers immediately discovered some pretty significant security holes once they took a closer look at the site. Several of the website's existing features allowed users to easily gain access to the website's protected areas, even admin section, through a few easy steps. Our team went to work identifying, patching, and fixing these issues to ensure the new website's security would be reliable!
Our developers also dove into the more specific requirements around the new site's functionality. We found that many of the custom features were incomplete, and the site's functionality wasn't ready for what APBC required. Working closely with APBC, two of Caorda's developers took a "divide and conquer" approach, one of our team members fixing up the missing features in the website's frontend while the other finished the custom development for membership management and registration.
2. Rebuilt Critical Missing Media Assets
APBC's old website had about 10 year's worth of accumulated content, blog posts, media, and PDF uploads. Caorda quickly wrote up a special script to migrate blog posts and articles from the old CMS into a WordPress environment, bringing over the original post dates correctly in the process.
The new website appeared to be missing images and PDFs throughout the site, causing broken links as well as links to the old website. Caorda first corrected the broken links with some speedy search and replace work, and then began identifying the missing elements from the old website. We retrieved the old site's media, images, and PDFs from the old website's database, making sure to rename the file paths to ensure no broken links were created in the process.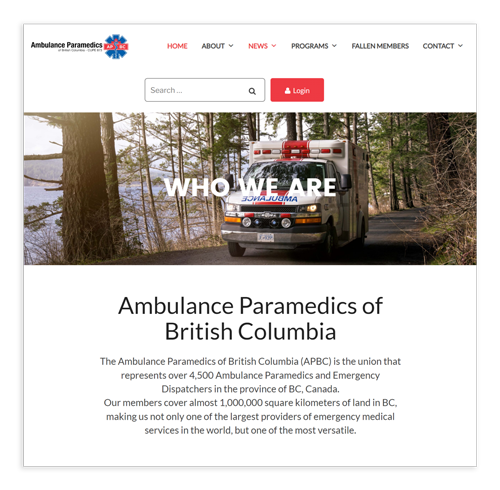 3. Integrated Their Web Apps
APBC was not only in the process of developing a new website, but was also working separately on a new version of their union management web applications, which were custom developed by another agency. We first set the apps and website up on a VPS, then began to develop shared-session functionality to allow for a single-sign-on (SSO) experience for website members. With some trial and error and lots of collaboration with the web app's developers, APBC members are now able to navigate seamlessly between the WordPress site and web applications to find everything they need all in one place.
APBC's new website is now live, and we are happy to continue to collaborate with their fantastic team to keep adding to the website's look and functionality. We are so glad we were able to help revive their project and launch the new website, and look forward to helping their wonderful team out with their future development needs!
"We had started our website project with another Company. Our site is very complex, and when it became clear that they would not able to give us what we needed, we decided to go in a different direction. After interviewing several other website developers, Caorda was the one we chose, and I am so grateful that we chose them. Even though the website was not their design and there were many problems from the previous developers, they were willing to take it on and push it across the line for completion. Their depth of knowledge is impressive and any issues that came up, they were quick to offer solutions. I wish I had hired them from the start. It has been a pleasure working with this team of professionals and I look forward to many years of collaborating to come.
I could go on and on but you probably don't want a manifesto…"
Warren Leeder
Mental Health and Wellness Coordinator
Ambulance Paramedics & Emergency Dispatchers of BC
CUPE Local 873