Case Study
CHEK News is a staple of British Columbia news and media. CHEK is an independently owned and trusted name in online media and thousands of internet users rely on CHEK to inform them of day-to-day headlines and events for their local Vancouver Island news. Caorda was thrilled to have the opportunity to develop a website architecture update and web design proposal which culminated in a fruitful, mutually beneficial business relationship. CHEK and Caorda had crossed paths while working as vendors for other local Island-based companies and after some internal shortlisting, their team reached out directly to Caorda and we quickly began an initial requirements dialogue.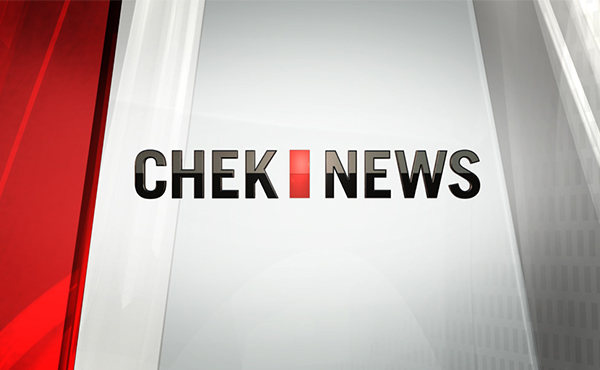 The Challenge
After several project strategy meetings, we got to the bottom of what the CHEK organization was looking for, and the extent of what was required in order to bring the website to a point where Caorda and CHEK would feel satisfied with the finished product.
After years of layered infrastructure updates from a host of developers, the website was a patchwork of disparate code resulting in an increasingly busy and dated experience. The website navigation and menu structure were becoming quite disorganized and were particularly evident when viewed on mobile devices. Their highly popular video and editorial content lacked intuitive social tools to allow visitors to easily share stories on their preferred platforms. The team was also starting to notice a growing bounce rate as the website was struggling to keep people engaged past their one-page session.
The site was also missing out on a host of new Search Engine Optimization strategies that were particularly useful for media and news agencies with a large index of video and article content. In particular, their ad delivery strategy was becoming a bit too intrusive, distracting from the meaningful content on the website. Internet users are much smarter in 2020 and they tend to be less tolerant of this sort of thing.
Overall, the collective team at CHEK understood that their website wasn't communicating to their community in a current and conversational manner.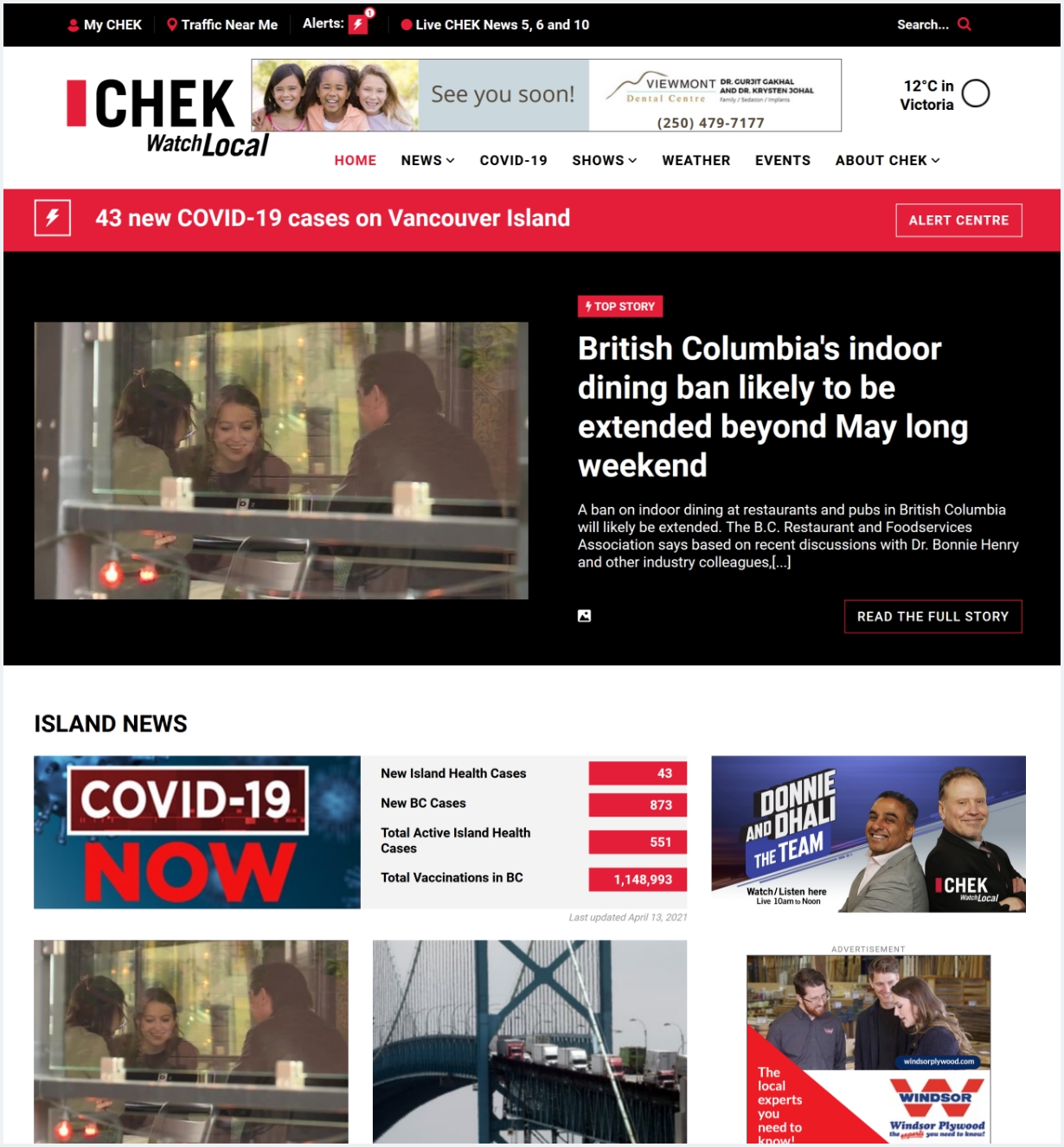 The Solution
Once we popped the hood on CHEK's website and looked deeper, we started to uncover more and more opportunities to help bolster the CHEK brand and rebuild its reputation, building on its strong local presence and source for Vancouver Island news. Based on their initial requirements and our understanding of current user behaviour, we took a long look at the mobile presentation of their content. Using their visitor data we developed several design mocks in order to demonstrate some alternative mobile views which were used to roll the updated website design into the desktop experience. In addition, with 55,000 posts featuring video and content, the content migration needed careful planning and strategic implementation.
Their primary content shifted from text to video as internet users have trended towards consuming video at a much higher rate than text-based articles. This required a fundamental change in how the content was delivered as well as very specific source code which communicated seamlessly to Google. This rich markup, also called micro-data, or schema, was strategically developed and implemented by members of the development and digital marketing teams.
Another significant piece of the new vision was their internal ad delivery platform. As a major news influencer, local businesses flocked to purchase advertising from CHEK, both for their display platform and for their video pre-roll service. This required very precise programming, measurement and tracking development. As the website went through a staged roll-out, they reported large spikes in advertising subscribers.
We integrated an enterprise video content delivery network to help stream their video content using Brightcove and automated the creation of critical SEO metadata for video pages and articles. Additionally, the platform provided a stable base to allow for phased roll-outs of additional features and integrations.