Case Study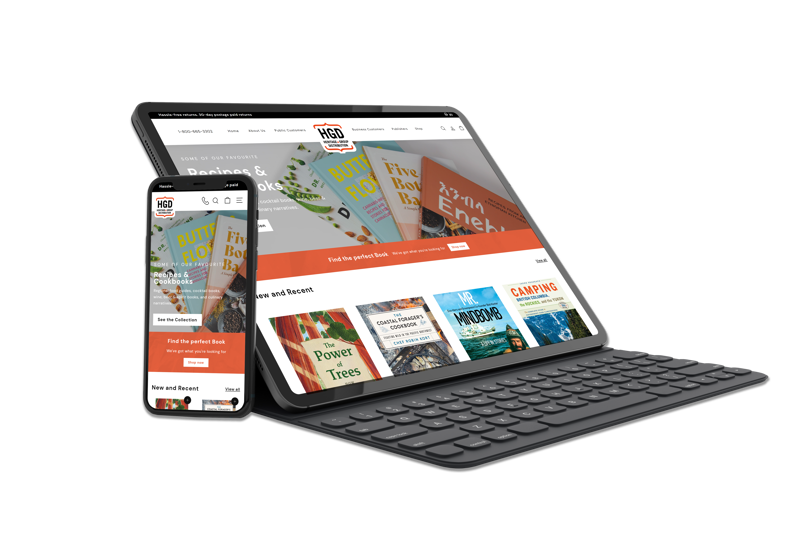 Heritage Group Distribution specializes in providing book publisher services such as marketing, merchandising and distribution on behalf of its publishing partners. They sell and distribute books to Chapters, Indigo, Amazon and Kindle, as well as non-traditional retailers like museums, gift shops, tourism centres, and more.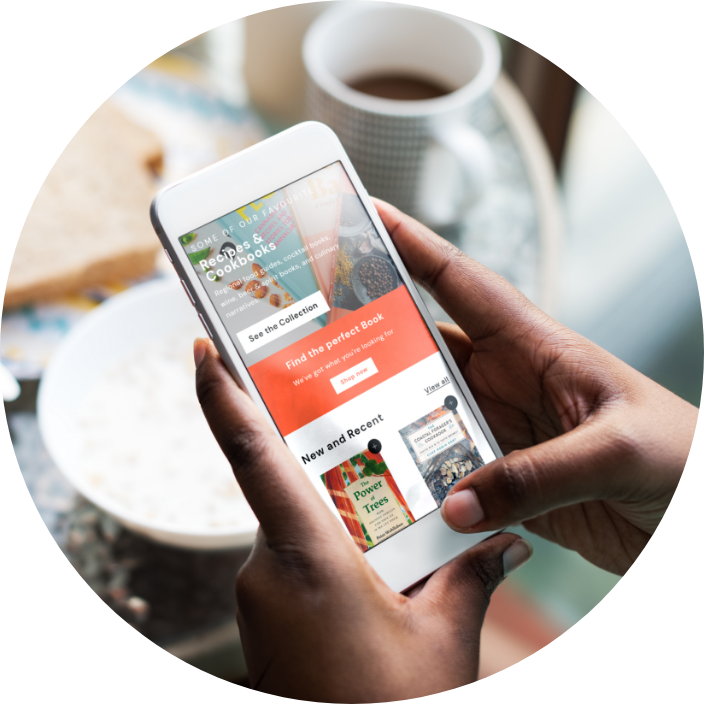 The Challenge
Heritage Group Distribution (HGD) approached Caorda with a desire to branch out from the B2B space they were comfortable in to a strategy that caters to B2C as well. In order to appeal to book-loving consumers, their website needed a total refresh.
HGD's existing site was also outdated and made it difficult to make content changes. Even adding new books was a pain, when considering the title, description, images and other info that was required for each product. Their new site needed to be easily editable in order to manage the large collections of ever-changing products and website features.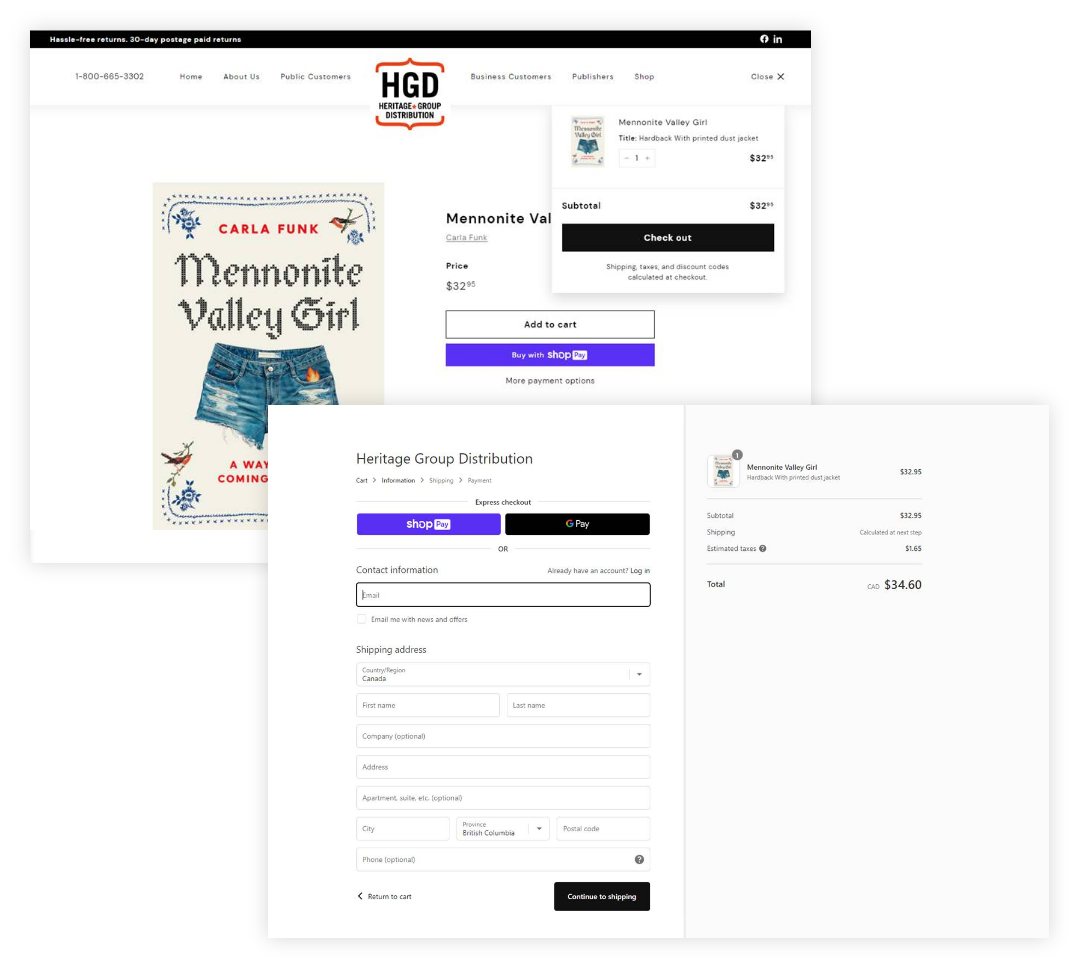 The Process
For the new site, Caorda and HGD chose Shopify for its fantastic ecommerce capabilities and user-friendly admin area.
To add HGD's vast inventory of books to the site, a clever app by Booknet was used to convert each books ISBN number to a full product listing complete with a title, description, author and book cover, which populates in the Shopify store. Now, adding new books to the store is a breeze – all you need is one field, and the rest appears automatically.
Our team added more custom fields to the back end of the app, which makes it easier for consumers to find helpful information like page count, category and publisher. This new categorization system saves admin time when adding new books, and also provides customers with more useful info when browsing products.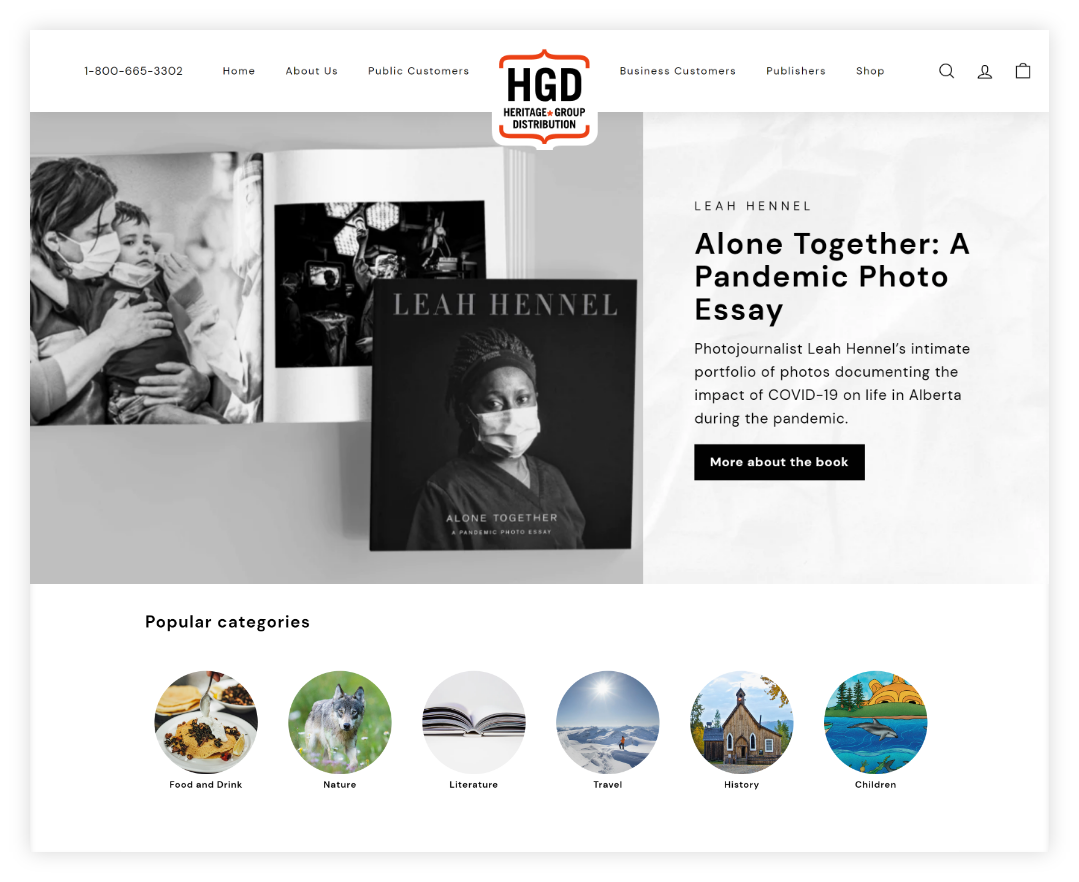 Design
In order to appeal more to consumers, HGD wanted the book covers to be the main attraction of their new site. Our team worked with HGD to source and create engaging imagery for each page that focused on the products, improving the browsing experience for customers.
We also worked with HGD to develop a unique header layout complete with a logo in the centre. By customizing the theme files and ensuring the design was responsive across all screens, our team was able to make that happen.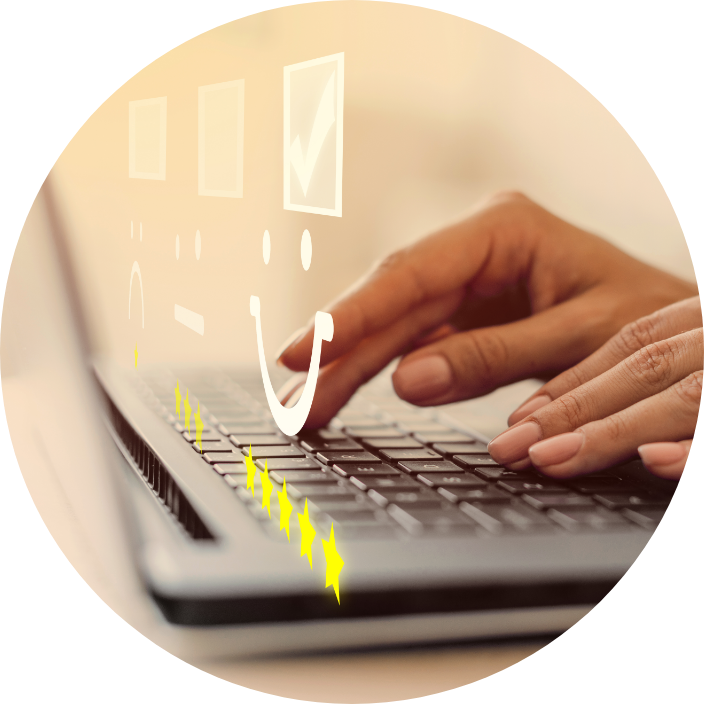 Room to Grow
In order to empower HGD to track and monitor the performance of their new site, we built in advanced reporting features accessible in the website builder. Now, the most important metrics and data are front and centre.
We also bolstered their marketing capabilities by adding a newsletter campaign builder to their site, which allows them to create and send emails directly through their online store.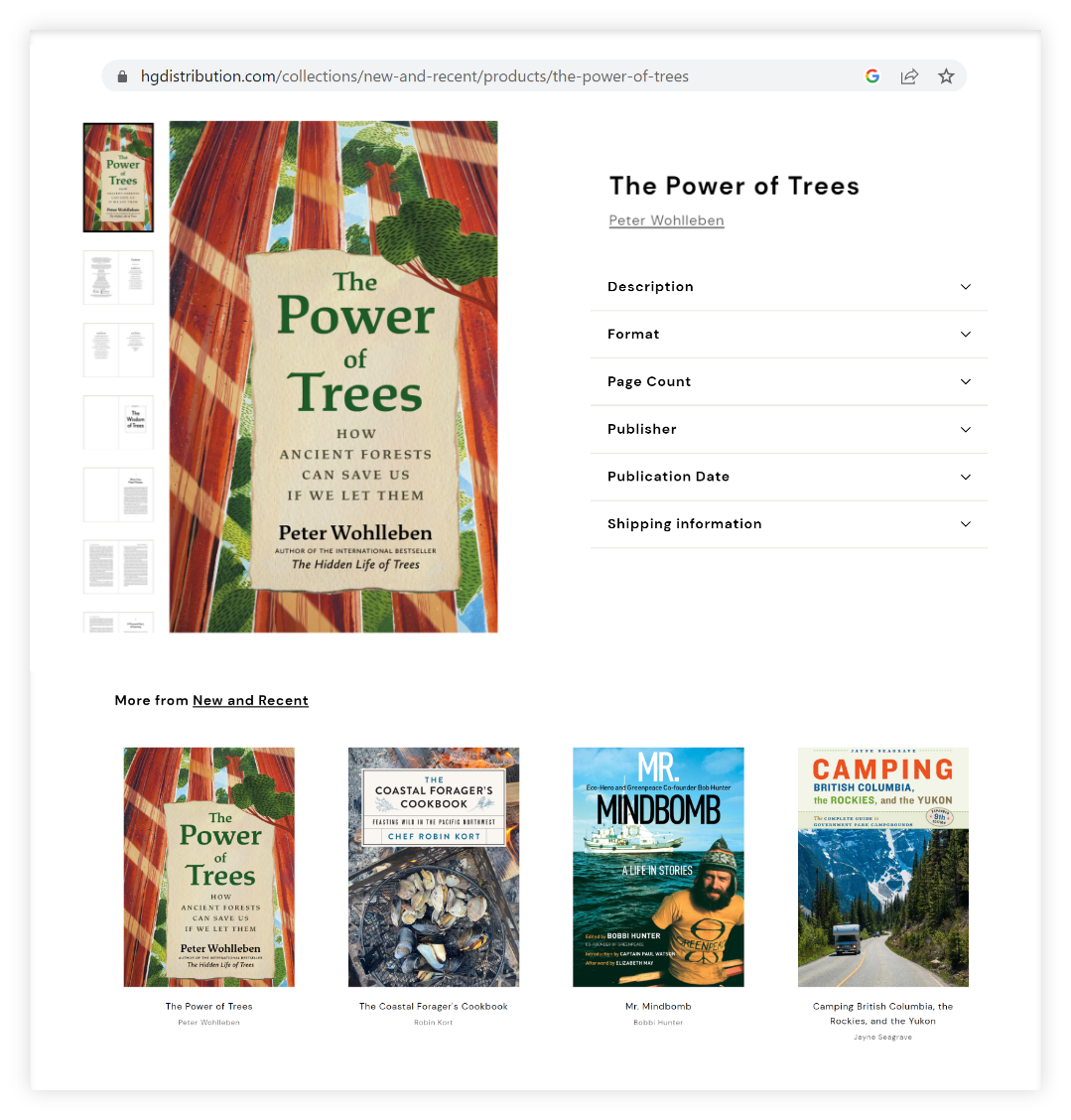 SEO Transition
The SEO strategy for HGD's new site had to be completely reworked. Product URLs needed to be edited to include the title of each book, and the product inventory needed to be updated – some books needed to be removed and new ones added.
Caorda staff worked within the limits of the Shopify service to execute a custom transition plan focused on ensuring zero SEO value would be lost. This was done by planning out 301 redirects that eliminate all broken links followed by importing these redirects into Shopify, ensuring the site traffic finds the right pages.
HGD's new website is now live, so be sure to check it out. The book artwork gives the site an aesthetically pleasing feel, plus the new structure and design makes it super easy to navigate around and browse products. We look forward to working with HGD on their future web development needs!
Visit the Website