Case Study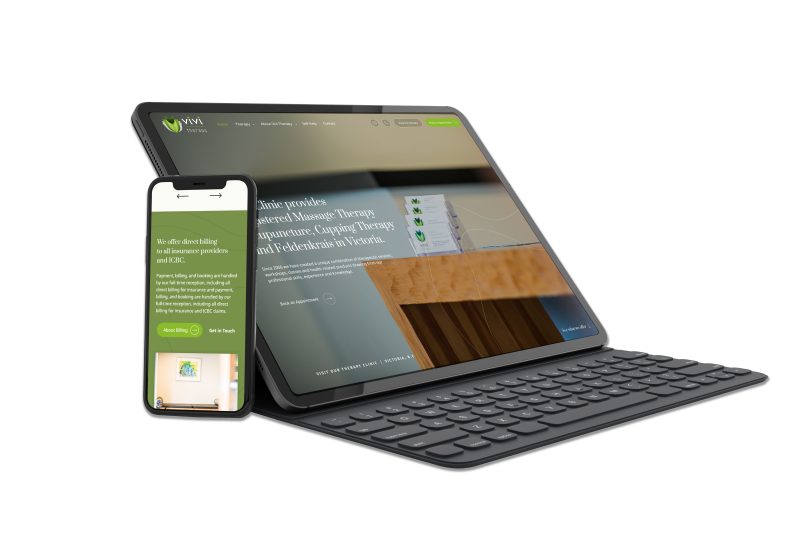 ViVi Therapy has been a local Victoria integrated health clinic since 2006. The practitioners at ViVi Therapy are passionate about helping people connect with their bodies and minds. ViVi Therapy offers a wide variety of services, including Registered Massage Therapy, Registered Acupuncture, TCM, Cupping Therapy, Registered Kinesiology, Registered Mobile Massage, as well as the Feldenkrais Method. Over time, the business has grown from an integrated health clinic to also offer classes and education for both practitioners and clients. In 2008, ViVi Therapy continued to expand its operations, developing into a massage therapy supply store. Today, ViVi Therapy is proud to provide islanders with an affordable, local option for their clinic supplies and massage equipment in addition to their integrated health clinic services.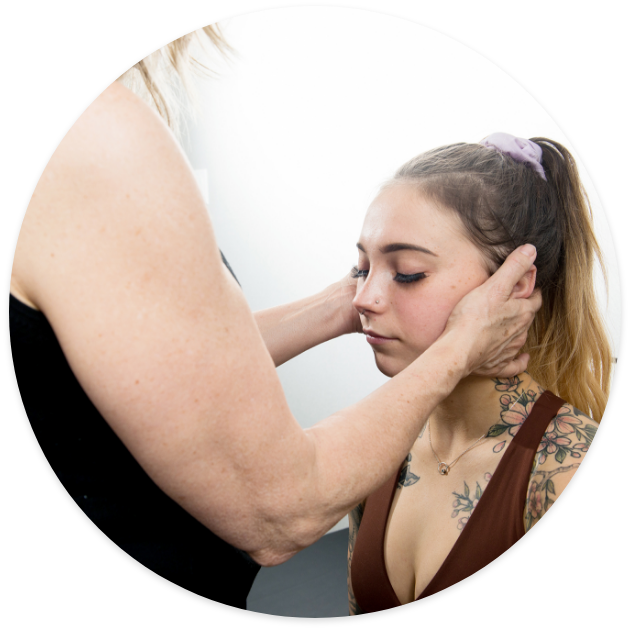 The Challenge
ViVi Therapy's existing site had served them well, growing over the years to accommodate eCommerce capabilities, but it was time for a more modern look and feel. Being heavily used by the business, the website was an important tool for the team at ViVi Therapy, and they felt they had outgrown some of the website's functionality. ViVi Therapy also found they were experiencing traffic on the site from very distinct audiences, and a website redesign offered an excellent chance to develop a new website architecture that addressed these distinct visitor types.
Creating two distinct websites allows the business to run much more efficiently and the updated platform and site structure makes managing the online store a breeze!
The Solution
Working with the team at ViVi Therapy, the solution of splitting the website into two new sites was proposed: vivitherapy.com and vivitherapyshop.com. This would allow each site to pull in higher quality traffic without extra distractions while also improving the overall user experience for their distinct target audiences. It was decided that one site should focus on ViVi Therapy's local Integrated Health Clinic (which can be found on Oak Bay Avenue!), showcasing their range of therapies, services, and practitioners, and should make it easy for clients to book services online. The second site would be geared towards other professionals, including massage therapy clinics and practitioners. This site would house ViVi Therapy's massage supply store, and also include educational materials for professional development opportunities.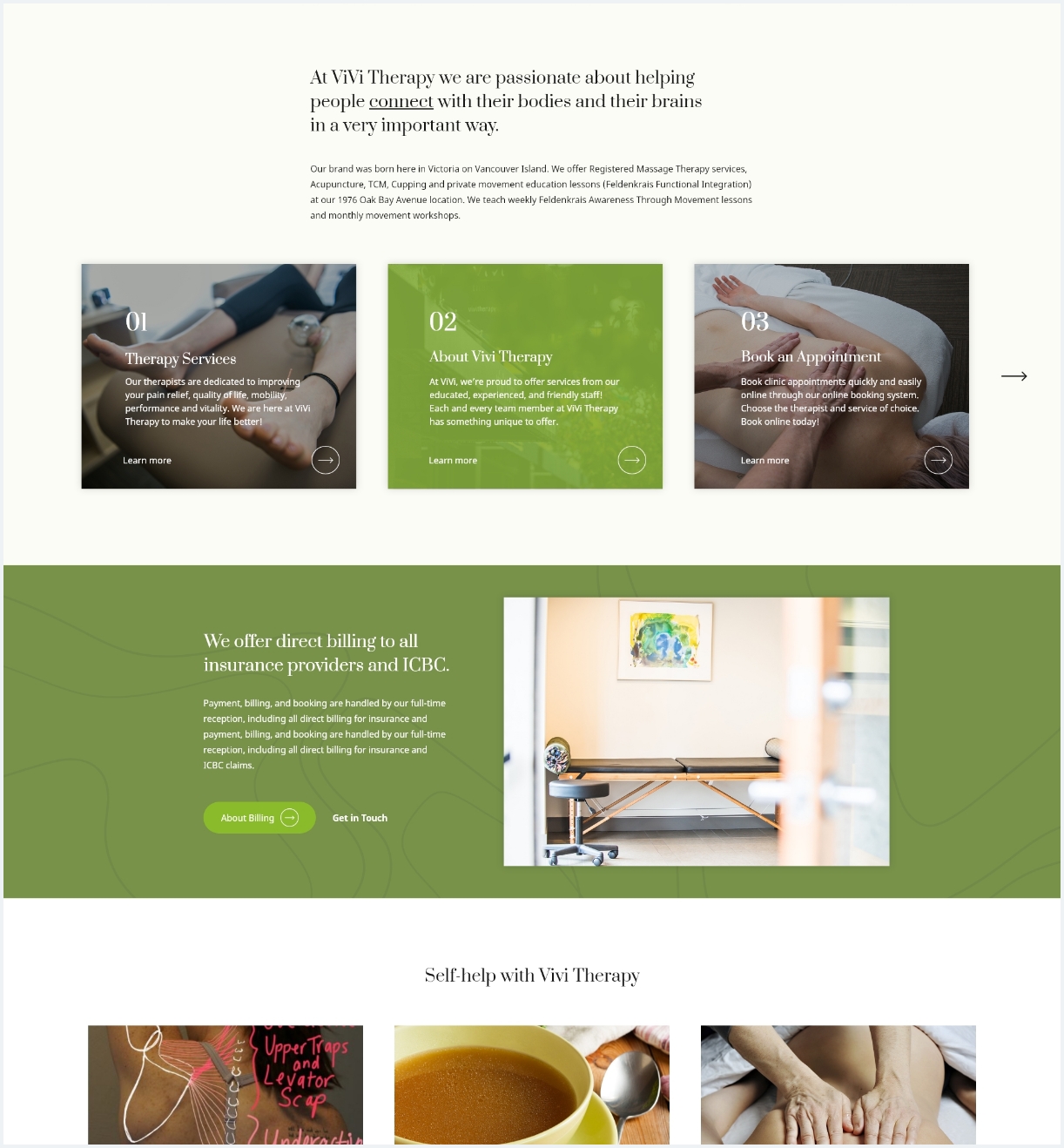 A Digital Marketing Puzzle
Splitting ViVi Therapy's traffic between two new websites posed a bit of an SEO Puzzle. Fortunately, our digital marketing team is fluent in optimizing and migrating large websites logically into their new homes. The original website was quite robust and contained a wealth of thoughtfully written and compiled content from the ViVi Therapy team. Migrating this content to the appropriate new location was key to the success of the operation. By working closely with the ViVi team, we were able to wade through several hundred pages and posts to apply 301 redirects and successfully execute the complex transition between websites. Not to mention a completely updated eCommerce platform with a restructured and redeveloped product categorization strategy.
Additionally, over time, the website had developed a huge amount of internal broken links through various website iterations which also required a comprehensive audit and recovery strategy.
Thoughtful Design
The design for the new sites was an important consideration. As ViVi Therapy is inspired by a love and appreciation of Vancouver Island and the wonderful people who live here, the design needed to speak to a west coast aesthetic. Caorda's designer, Hilary, used topographic lines throughout the website to indicate the feeling of movement, inspired by the clinic's movement-focused offering of Feldenkrais. The topographic lines also speak to the coastline and natural scenery we all love and enjoy on the island – a perfect fit! Hilary chose a soothing, yet energetic, the green colour palette for both websites, using the fresh green from the ViVi Therapy logo to create strong branding across both sites. ViVi Therapy worked with local photographer, Jen Steele, to not only shoot new photos of their team and integrated health clinic but also coordinated an enormous eCommerce photography project to shoot new product photos for their online store. The resulting photos provide a visually stunning element to the websites, using moody tones to translate ViVi Therapy's calm ambience into image form.