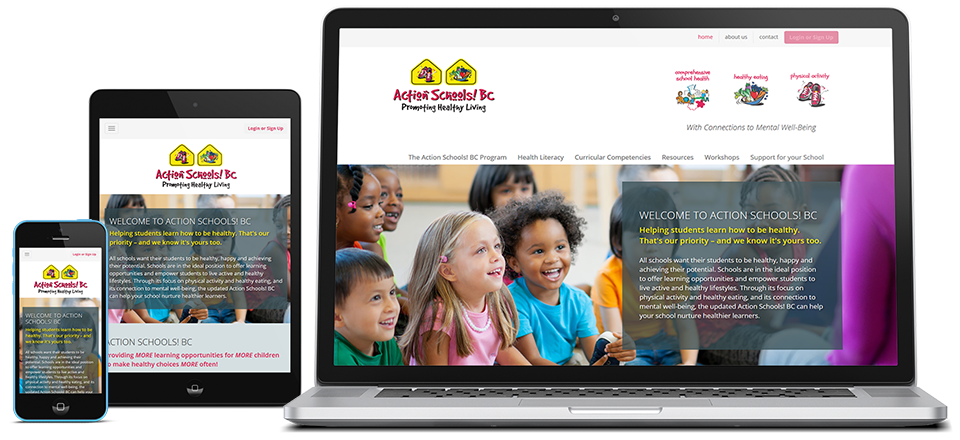 Action Schools! BC
The Directorate of Agencies for School Health (DASH) is a not-for-profit society committed to promoting, supporting and facilitating the creation of healthy schools in BC. DASH works with partners from the health and education sectors, and with those from the boarder community, to help students to develop healthy habits that will last a lifetime.
The Challenge
In early 2015, Caorda began hosting the Action Schools! BC website and providing support and maintenance services for DASH. The website's design was outdated, the site was not mobile friendly and features of the Drupal CMS website did not address what users needed for finding resources and scheduling workshops.
The Solution
One year later DASH approached Caorda to redesign the website to give it a modern new look, to make it easier to search and find resources, and improve the overall user experience. Caorda developed the new website using Umbraco CMS and set it up for easy content editing and managing the various education resources. The new website backend tools streamlined the DASH workflow and made it easier to create, remove and modify content. The new website features bright, engaging imagery and is optimized for mobile devices. The workshop calendar is integrated with Google Calendar and pulls the latest events directly into the website. Caorda also developed an advanced filter and search feature which allows users to discover, utilize and download a variety of extensive classroom resources.