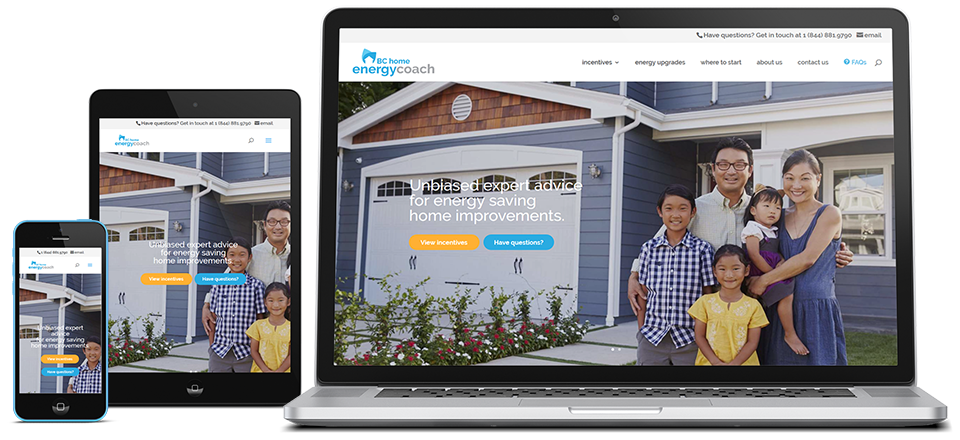 BC Energy Coach
The province of BC offers numerous home incentive rebates in conjunction with various municipalities, BC Hydro and Fortis BC. When looking for incentives and eligibility, it's not always clear on where to find the information that's relevant to you.
As an existing client for website design, support and maintenance for http://oiltoheatpump.ca/, City Green Solutions approached Caorda to develop a funded energy initiative website called BC Home Energy Coach. This website would provide an online presence for homeowners to search and find applicable home incentives through a custom search tool. BC Home Energy Coach was a perfect project as it utilized all of Caorda's core services: branding, design, development, digital marketing, and hosting. The incentives search is a custom built tool for City Green to easily add and modify incentives, as well as change their display order. Caorda also built custom views and search functionality for the FAQ and Product areas.
https://bcenergycoach.ca/ was launched in style on September 1, 2017! Since launch, Caorda has added new enhancements to grow with the initiative. We are thrilled to support City Green and BC Energy Coach with their website needs moving forward!
Visit the website