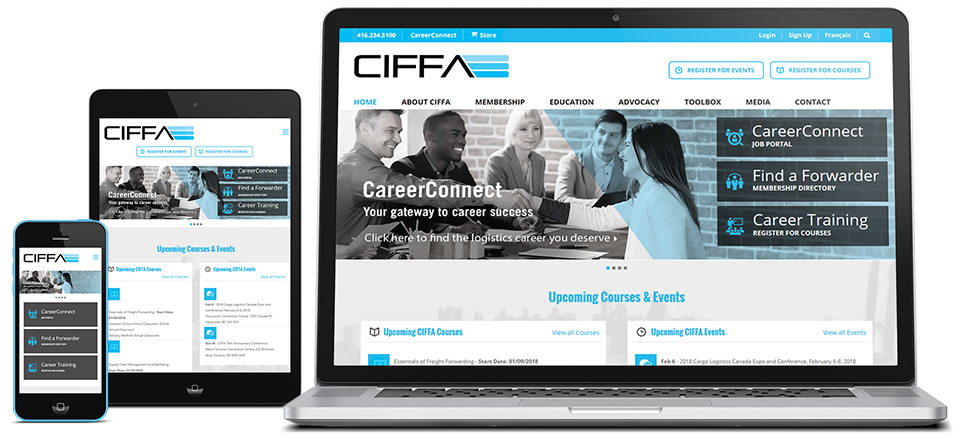 CIFFA (Canadian International Freight Forwarders Assoc.)
CIFFA represents 250 regular member firms, from the largest of global multinational freight forwarding firms, to small and medium-sized Canadian companies. Some of the services they provide include worker training, dangerous goods education, safety webinars, risk seminars, airfreight, seafreight, cargo, transport, trucking, logistics, and essentials of exporting.
As a vital component of Canada's global supply chain, member firms of the Canadian International Freight Forwarders Association (CIFFA) facilitate the movement of goods around the world. Freight forwarders provide a vital link in Canada's global supply chains, enhancing export capabilities and assisting in the delivery of competitive solutions to Canada's importing and exporting communities.
Visit the website