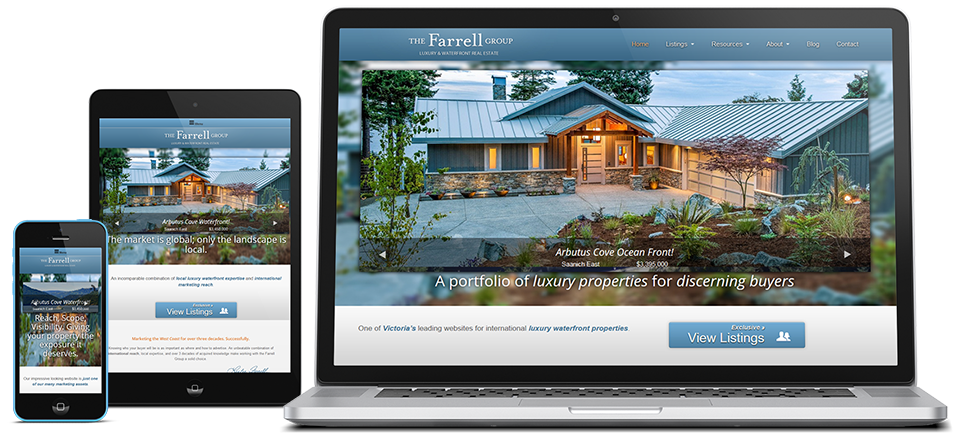 Leslee Farrell Luxury Real Estate
Leslee Farrell and her professional luxury real estate team helps discerning buyers acquire the finest luxury and waterfront real estate on Vancouver Island, BC. For owners of high-end real estate investments, Leslee works with her network of associates and qualified contacts to successfully market property at the right time, for the right price.
Caorda was proud to create a unique, custom WordPress website for Leslee and her team, making it easy for them to showcase real estate listings for their clients, and a clean, beautiful interface to encourage communication and new sales.
Visit the website