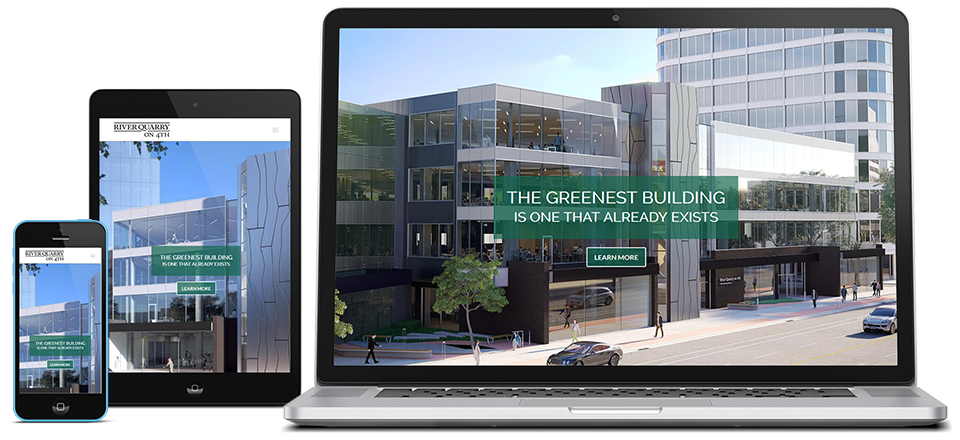 River Quarry on 4th
River Quarry on 4th will be a "new" office complex located in downtown Saskatoon. It's the best of both worlds as the building's structure will remain, but it will receive a considerable interior and exterior facelift, as well as meet the Gold LEED certification. The building was the city's police station for many years, but Duchuck Holdings Ltd. has purchased the land and building, and will transform the site into a 64,020-square-foot modern office complex to appeal to tenants wanting high quality spaces.
Caorda was off to a rocking straight into 2018, as this project was the first end-to-end project completion of the year! ICR Commercial asked us if we would be a able to deliver a clean and polished website by the end January 2018 to meet the developer's tight timeline. We happily jumped into action with flexible and skilled employees to bring the concepts to life online.
The brand new web presence uses clean, serif fonts and a spacious layout to give it a fresh, modern feel. The property website effectively showcases the crisp concept images of the new development. ICR was thrilled that we kept the project moving smoothly and were able to launch a great looking site within a tight timeline. Next up is developing ICR Commercial's corporate site!
Visit the website