Shopify Website Development

Elevate Your eCommerce Website
If you're looking to sell online and need a turnkey eCommerce solution with everything included in one tidy little (or big) package, Shopify could be your perfect match. Caorda's Shopify store development wizards can design and develop anything from custom app development, integrations, theme tweaks, or conjure up an entirely new website for you. 
Contact us today to start building your Shopify store.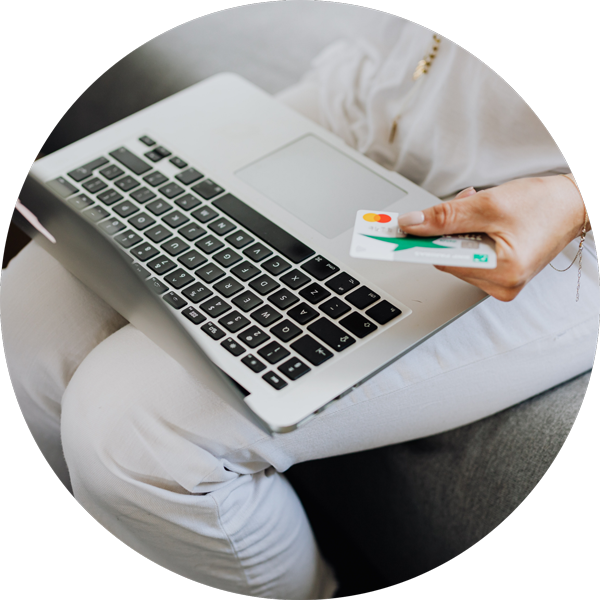 What is Shopify?
Shopify is a Canadian Software-as-a-Service (SaaS) product that allows businesses to build mega-functional and visually-appealing online stores. Since being founded in 2006, Shopy has become an ecommerce monster, powering roughly 10% of all internet shopping in the USA. If you shop online, you've experienced Shopify in action. Shopify hosts some of the largest websites and and sales events in the world, and when you're that big, you attract attention. Let's chat about how a groovy new Shopify store can help you grow your eCommerce empire!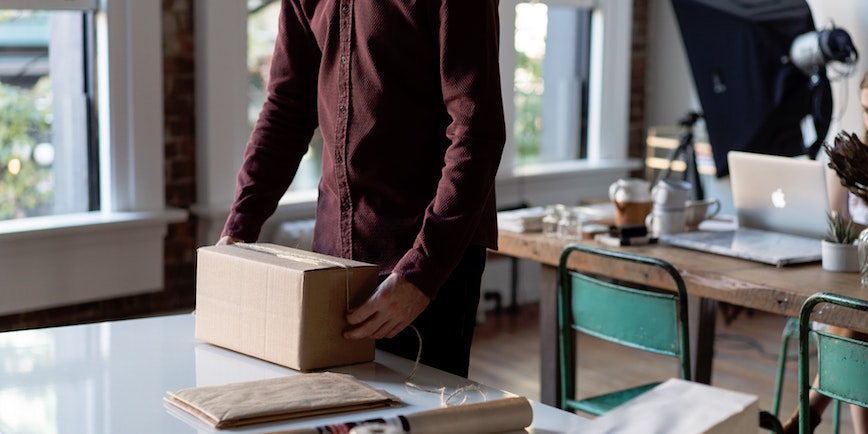 19
Nov
A guide for any traditional brick-and-mortar business thinking about shifting operations to include (or move over completely to) e-commerce.
Read more
Why Build a Shopify Website?
There are a great many reasons to put your trust in a Shopify website. Shopify is the preferred ecommerce platform for an immense volume of businesses around the world.  
To start, Shopify is fully flexible and customizable. The super-robust and proprietary platform supplies us with all of the necessary website development tools to customize their platform to your exact requirements. APIs, Software Development Kits (SDK), primitives, and all the technical means necessary to build beautiful yet functional online storefronts. Whether you're selling subscriptions, B2B solutions, B2C products or service, or if you target sales internationally, Shopify has all the capabilities you could ever need for selling securely online.
Shopify also provides a vast collection of themes to choose from, along with ready-to-use UI components that can really speed up the development process. So many themes!
Aside from the excellent customization and flexibility, developers love Shopify for its building capabilities. Development, testing, and deployment are made easier thanks to a range of proprietary testing and integration tools. The platform is also compatible with several languages, such as JavaScript, Ruby, PHP, and more. 
One of the reasons that businesses love the platform is its simplified content management system, along with the Shopify Point of Sale system (POS), and Shopify Payments features. If you've got a store with plenty of products that regularly need to be updated, removed, and replaced, you'll love the incredible ease of use provided by Shopify. Once your site is up and running, updating products is a breeze.
Going Beyond eCommerce
On top of providing businesses with stunning, high-power online stores, Shopify is so much more than an ecommerce platform. Businesses can benefit from Shopify's built-in customer service chat bot and live agent chat, available 24/7. There's also a full suite of analytics, reporting, sales, channel integrations, SEO, and marketing tools available at your fingertips. 
Customers that shop online with Shopify stores have a lot to benefit from, too. Their vast, global infrastructure empire is able to provide an extremely high level of reliability with an average storefront API response time of 100ms and 99.9% uptime.
Shopify store owners get access to:
| | | | | | | |
| --- | --- | --- | --- | --- | --- | --- |
| | | | | | | |
| Mobile app | Powerful infrastructure  | Unlimited bandwidth | 24/7 support  | Content management | Completely flexible | Secure and reliable |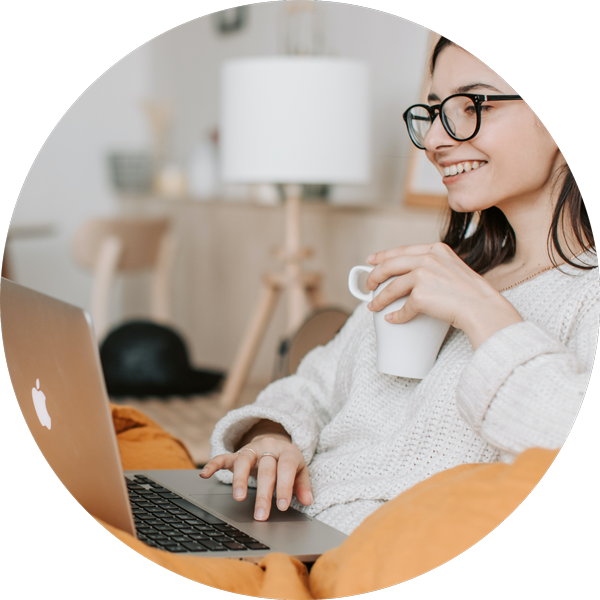 Choose Your Shopify Service Level
Whether your a small boutique or a large shop with hundreds (or thousands) of products, Shopify has an option for you. Check them out below to see what would be a good fit for your business.
Shopify Plus is the creme de la creme of Shopify subscription levels. It is the premium ecommerce platform used by the world's most innovative and active companies, which allows them to reach more customers, sell more products, and scale quickly. On this service level, you'll be able to manage sales across all channels, and access centralized data. The platform also gives you access to the internet's highest-converting checkout tool, Shop Pay. Shopify Plus customers benefit from 91% higher mobile conversion rate, 4x faster checkouts, and a 6.6x higher return on ad spend when coupled with inbound PPC and other paid campaign channels.

These Shopify plans are a great option for small businesses looking to build a comprehensive online store with an unlimited number of products on their website and unlimited storage,  complete with omnichannel selling capabilities. 

Both a website and blog is included, and if you want to sell internationally, these plans provide country-specific domains and handy-dandy currency conversions baked right in.

You'll also get gift card purchase support, third-party calculated shipping, and the highly valuable abandoned cart recovery tool.

The major difference between these three plans are in the level of reporting/analytics available, the number of staff accounts, and varying transaction fees if you're using Shopify payments. Shopify Advanced customers will have access via 15 staff accounts and enjoy the lowest credit card rates and transaction fees.

Shopify Lite is designed for businesses looking to add a 'buy' button to their site, or process point of sale purchases made in-person. This is not a good option for businesses looking to develop an online store on their site. 
Additional Shopify Plan Costs
On top of the monthly Shopify plan subscriptions that vary depending on the needs of your business, there are additional costs to think about. A Premium Shopify Theme will run you anywhere from $75 to $300+ USD. There are also premium apps and plugins that vary in monthly cost depending on your technical requirements. On top of that, there are credit card processing fees along with shipping label printing costs.
Other than that, the cost of your Shopify website will come down to development time. By working with our Shopify developers at Caorda, you can rest easy knowing we're committed to delivering you an outstanding Shopify solution that will help your business sell online for years to come.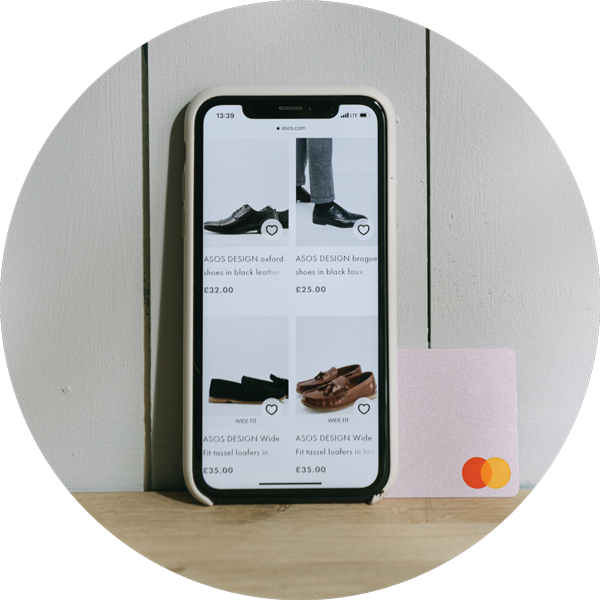 Shopify FAQs
Inventory/something to sell 

A domain/business name

A payment gateway/provider (Shopify Payments comes integrated and ready to set up, or you can connect your PayPal account, etc.)

A GST or PST number for taxes if you have them, or knowledge of which tax rates you need to charge for your location/products

Page content/media

Shopify is a leading e-commerce platform that offers a wide range of features and benefits. It provides a user-friendly interface, customizable themes, secure payment gateways, and seamless integration with various apps. With Shopify, you can easily manage your online store, track inventory, and scale your business efficiently.

Our Shopify implementation service covers all aspects of setting up your online store. We will work closely with you to understand your business requirements and design a customized Shopify store that reflects your brand identity. Our service includes theme selection and customization, product catalog setup, payment gateway integration, and configuring essential apps to enhance functionality.

Yes, we can migrate your existing website to Shopify. Our team of experts will carefully analyze your current website and data structure to ensure a seamless migration process. We will transfer your product catalog, customer information, and order history while minimizing any potential disruptions. By migrating to Shopify, you can take advantage of its powerful features and grow your business more effectively.

Of course! Not only can you use your own domain name with Shopify, if you want to preserve your existing site, we can create your online store using a subdomain. For example, shop.yourdomain.com.  

Absolutely! All the Shopify themes we work with are responsive and optimized for mobile devices. With the increasing number of users accessing websites through mobile devices, having a mobile-friendly store is crucial for a seamless user experience and better search engine rankings. We ensure that your Shopify store looks and functions flawlessly across various screen sizes and devices.

Yes, we offer comprehensive support and maintenance services for your Shopify website. Once your store is launched, Caorda will provide assistance for any technical issues, updates, or changes you may require. Our team is dedicated to ensuring your store's performance, security, and overall success. We can also help you with digital marketing strategies to drive traffic, improve conversions, and grow your online business.

Shopify POS is a great option for sellers looking to sell in-store and online, and offers new fantastic multi-location inventory and purchase order management options as well as a useful app. However, there are lots of POS integration options if a migration to a new system is not in the cards. We offer consultation services to recommend the best route if you are looking to integrate, whether it involves integrating your POS to allow for online payment processing, or setting up an integration for inventory management/back office systems.
Hire a Shopify Developer in Victoria
If you're in need of an attractive, highly functional Shopify store complete with ecommerce capabilities and a custom theme, our team of code ninjas at Caorda can help. We've got decades of combined experience building custom websites, apps and software.
Get in touch with us today to get started on your Shopify site.