E-commerce has been growing over the past decade, and some studies show that the 2020 pandemic has accelerated growth by 4-6 years. Traditional businesses used to rely on their physical business address location to allow customers to purchase their products or services. Nowadays, many businesses are moving online without the reliance on their physical public store. It's all done through the web and e-commerce. In this post we will help guide any traditional brick-and-mortar business thinking about shifting their operations to include (or move over completely to) e-commerce.
Does Your Business Already Have an Online Presence?
First things first: make sure your business already has some sort of web presence; it will need a strong website, active social media accounts, and a strong digital marketing plan. If your business does not yet have a website, then that is still OK because there are many website options available to start your own e-commerce website or online store.
Some entrepreneurs may sell their products on 3rd party websites like Etsy or even Ebay, but having your own website gives you more control of your brand and customer data. Many content management systems (CMSs) have some sort of e-commerce option available, so if you already have a website and you want to have your own online store, then there's a good chance you can work with what you already have. Caorda's website development team's main go-to platform for e-commerce websites is WordPress and Woocommerce, but we work with other platforms like Shopify, Drupal Ubercart, and others too.
Generating Sales, Bookings, or Leads Online
As much as your business website and web presence may be an extension of yourself in some ways, and quite personal to you, some people get too caught-up in minor details and forget the main purpose for having a web presence for their business, which is generating sales or leads. The whole point of e-commerce is to be able to process business operations online. If your business sells products, that means selling items through an online store and then shipping orders. If your business sells services, that means scheduling and completing bookings online—possibly even providing the service and processing the sale via the web. Conversions (sales, booking, etc.) should be the main goal of any business web presence, whether the business sells products or services. This means having a strong design for your website that is optimized for conversions.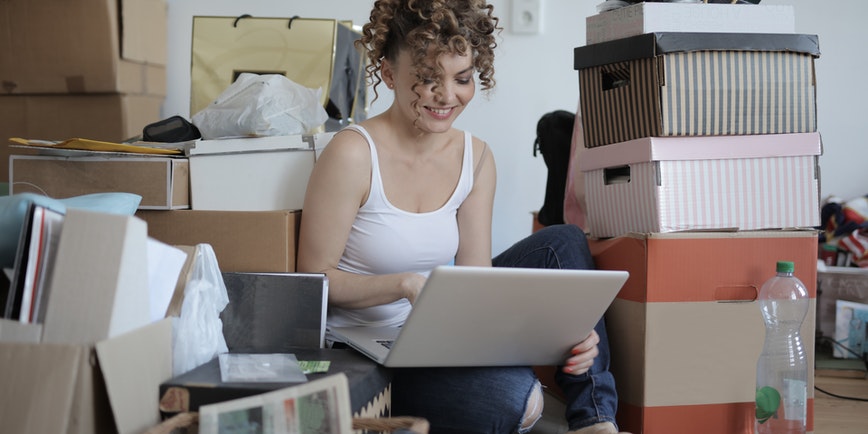 E-Commerce for Products vs. Services
If your business mainly sells products, then the chances of you being able to sell those products online is very high. On the other hand, it may not be so easy if your business mainly sells services.
E-Commerce for Services
Many service providers (hairstylists, massage therapists, dentists, and others) require one-on-one physical contact in order to perform their services, so they cannot process the entire sale online. However, they can use e-commerce tools to process bookings and schedule their service sessions. They may even be able to process the sale online, but will still require the one-on-one session to perform the service. Other service providers like therapists, counsellors, teachers and tutors are able to complete the entire process via the web using their e-commerce website and video chat tools like Zoom.
E-Commerce for Products
If your business sells products, then you should be able to sell those online to some extent (depending on what you sell and which markets you want to sell to). Things can get more complex when trying to manage shipping, returns, and product inventory; especially if you're managing product inventory that is for both brick-and-mortar stores and online e-commerce shipping.
Point of Sale (POS) and Inventory Management
Many times brick-and-mortar store POS (point-of-sale) systems that help physical stores process and keep track of their sales and inventory are older and not originally built to be integrated with any sort of e-commerce. Some do have options, but can be expensive add-ons and not the most user-friendly. Some may consider it even better to have 2 separate POS systems for inventories in those situations; one for the physical store as usual, and another new separate one for the e-commerce online shipping & delivery side of the business. That is, of course, unless you can integrate your current POS system properly with something online. But again, most older POS systems do not have this option or charge large fees for add-ons. Some newer POS systems like Square, MyPOS and others are making it easier for small businesses to manage sales both online and in-person.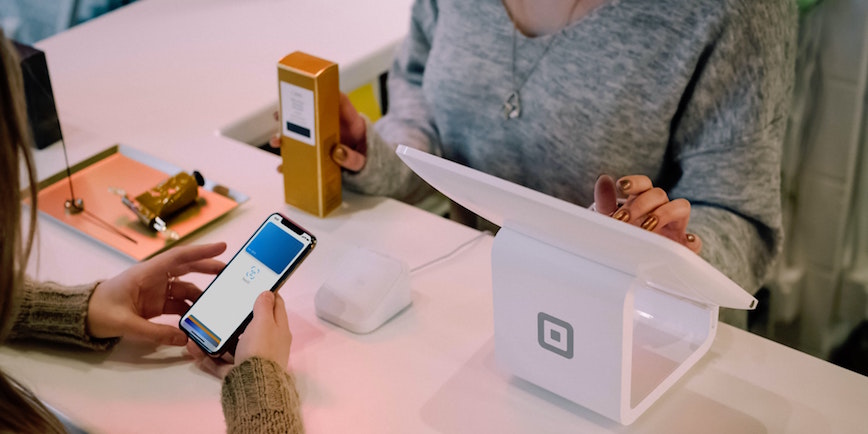 Another option is to scrap the older POS system altogether and start with a new one that is meant for both online and in-store. This options can be a big endeavour as most business have customer history and large inventory data that would need to be transferred over. This can be a big hurdle to overcome for many business owners, but can definitely be worth the effort.
Managing E-commerce Shipping
As complicated as shipping products and dealing with possible returns or other issues may sound, it's not as difficult as it may seem. In many circumstances, the e-commerce customer is paying extra for shipping costs, so any shipping expenses coming out of the business' end should be covered by the customer. It's best to know the exact weight and dimensions of each of your products, as well as the total weight of the package including the box. This is so that the amount you charge the customer for shipping is exactly what you will need to pay for when you buy the order's shipping label. Although this is the norm today, free shipping may become normal in the near future as more and more businesses compete for e-commerce customers, and offering cheap or free delivery is one way to compete.
Dealing with E-commerce Returns
If a customer wants to return the product, that is usually allowed. However, as expected, the item(s) usually need to be unopened and not damaged. The customer who is returning the product is also usually the one who needs to pay shipping again to ship the product back. Once the item is safely returned and all looks good, the full monetary return can be made (minus the first original shipping expense). Again, this is also an area that customers can compete with.
Digital Marketing vs. Traditional Marketing
Just like businesses used to rely on their physical storefront to generate sales, they also relied on traditional marketing tactics like billboards, newspaper ads, flyers, etc. As business operations have shifted online, so have marketing strategies, so any business today should have a cohesive digital marketing strategy in their marketing mix; SEO and Google Ads for search targeting, Facebook Ads for demographics and interests targeting, social media posting and email newsletters as re-marketing to encourage repeat business and referrals, and video marketing for additional brand awareness.
READ: SEO vs. Google Ads (SEM) – Which Search Strategy Is Best For Your Business?
Caorda Can Help!
Caorda is a diverse team of web specialists and digital marketing professionals. If you have any questions about shifting a traditional business to e-commerce, or need help with your own web projects, we encourage you to contact Caorda today. We'd be happy to speak with you!