Shopify is a Canadian software-as-a-service company that allows businesses of all sizes to build highly functional and beautiful websites. But what sets Shopify apart from the rest is its world-famous e-commerce capabilities. Founded in 2006, the platform now supports 10% of all commerce in the United States and over 4 million websites worldwide, which includes some of the world's biggest e-commerce brands like Gymshark, Nestle and Red Bull. If you find yourself shopping online, you've almost certainly experienced the power of Shopify.
But why do some of the world's biggest brands and millions of others rely on a Shopify website? Why is it a preferred platform for business owners and developers alike? In this article, we're going to break down some of the key differentiating factors that make Shopify the global powerhouse that it is, and why Shopify may be a great fit for your business too.
Complete flexibility and customization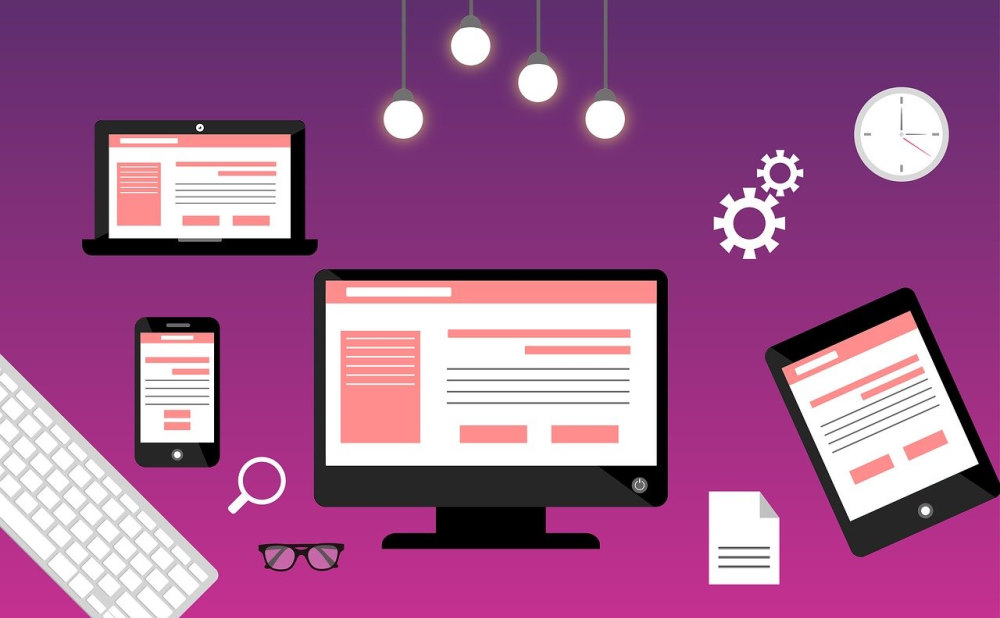 With the Shopify website builder, you can build a highly functional e-commerce website that also looks incredible and completely unique. When creating a website, you'll have a complete range of tools that allow for 100% flexibility. What does that look like?
Part of what makes Shopify so lovable is its extensive library of themes.  All Shopify customers have access to professionally designed themes, some of which are completely free to use. You simply select your theme and let the customization begin. There's also a seemingly limitless number of themes available for purchase that have been designed and uploaded by Shopify partners and developers. All custom themes are submitted for a 5-step review process before becoming available for sale in the Shopify Theme Store to ensure that any theme you purchase complies with Shopify's requirements. That way, you can be confident that any theme you choose will be reliable.
But where Shopify's flexibility is especially evident is from the developer's perspective. The Shopify platform supplies developers with Application Programming Interfaces (APIs), software development kits (SDKs), primitives and all the tools necessary to build websites that not only look great but work great. Once your theme has been chosen, your Shopify developer can easily add custom CSS to your online store without editing the actual theme files. This allows them to adjust specific elements of your theme's appearance, layout and more while retaining the ability to instantly preview your changes. Sections can also be added, removed, hidden and reordered within the header and footer area of your theme.
Shopify websites are highly secure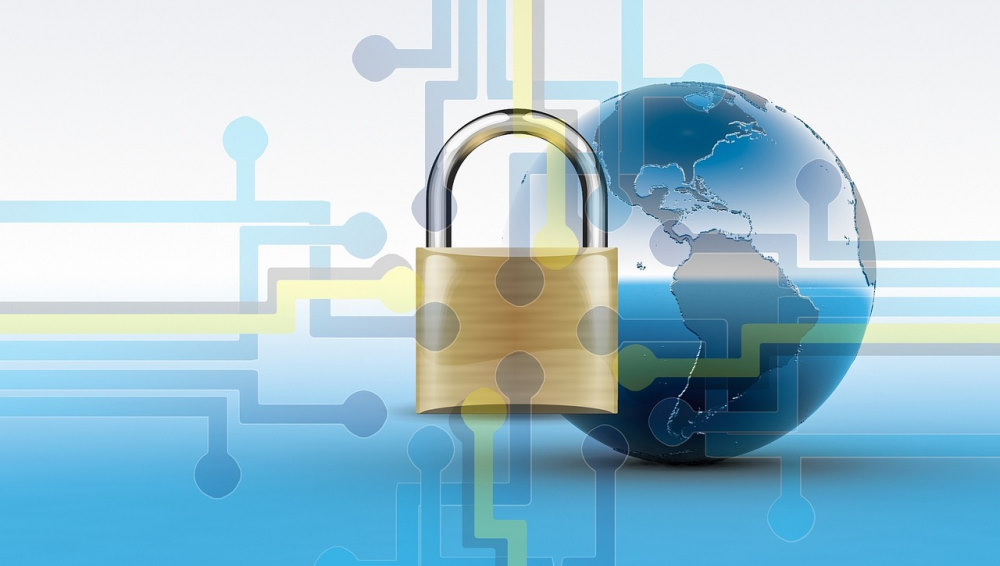 Across the world, no matter how big or small a business is, cybercrime has become a massive threat. Information is stolen and customers are extorted on a daily basis. And if your customers' private data ends up in the wrong hands, you could be on the hook. As a business owner, the security of your website should be a top priority. And when it's your website that's accepting payment information and completing transactions online, an extra layer of vigilance is needed.
The Payment Card Industry Data Security Standards (PCI CSS) was organized to decrease fraudulent activity online. If you're handling payments online, PCI is the gold-level security standard and will permit you to accept payments from all vendors. The security standard is mandated by card companies but is also making its way into law as well.
All Shopify websites are fully PCI compliant, which means six standard categories are fulfilled:
1.      Maintaining a secure network
2.      Protecting cardholder data
3.      Maintaining a vulnerability management program
4.      Implementing strong access control measures
5.      Regular monitoring and testing of network security
6.      Maintaining an information security policy
Shopify websites get the benefit of some of the best security features, customizable options and integrations in the game. Regardless of which Shopify plan you're on, your website will be protected – the Shopify security features are in there by default. Here are some of the security features used by Shopify:
SSL Certificates: SSL Certificates represent an extra layer of security that builds trust among users who are also using SSL. It works by encrypting your store's content and publishing it using HTTPS instead of HTTP. These days, Google is even punishing websites that do not use HTTPS.
Admin Security: Shopify offers an advanced staff permission system that guards entrance to the admin section of your site. To protect against security breaches, security steps are in place to enforce authentication.
Fraud Protection: Fraud protection measures are in place to protect your store from purchases made by stolen cards. If an order is charged back due to fraudulent activity, eligible websites will have their purchases fully reimbursed by Shopify. Along with each order, you'll have access to a detailed Fraud Analysis from Shopify. Here, you can review the order screen before deciding to fulfill and ship the order. This analysis gives you a risk analysis at a glance, while providing details about the order, customer and payment.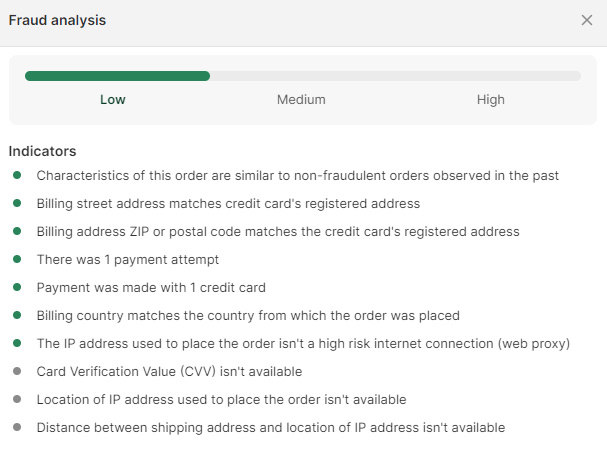 Easy-to-use content management
If you have a website that you rely on to sell goods and services, there's a good chance it will need to be updated frequently. As your inventory changes, you'll need to add and remove products, change prices, update product photos and more. Ideally, this product and inventory management can be done in-house without having to pay a third party. But the last thing you want is to spend hours fiddling with a frustrating content management system.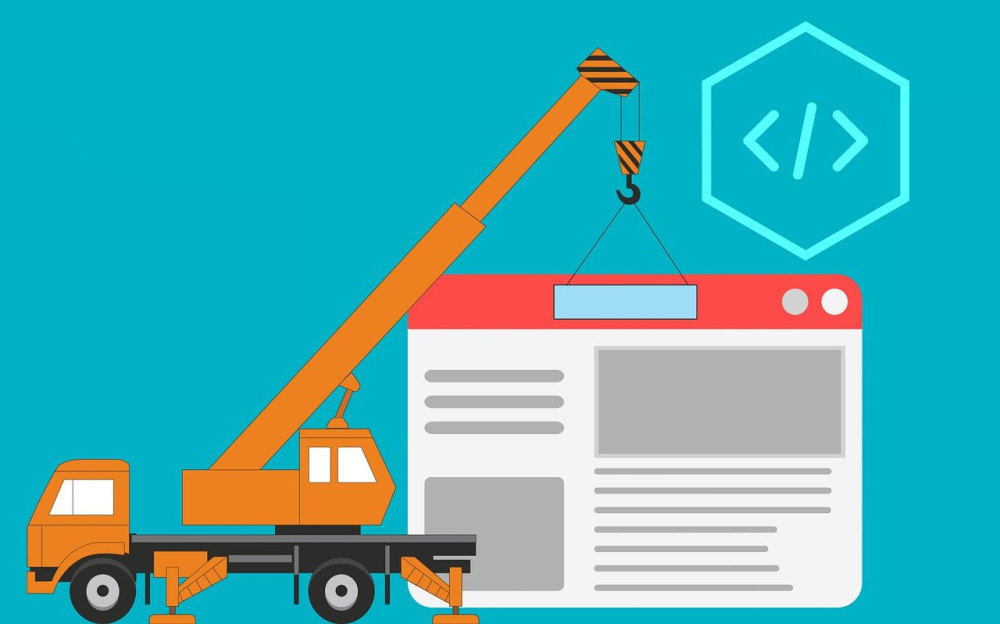 Shopify understands this and has built a platform that allows website owners to make changes to their own site easily. Adding, listing, organizing and editing products is a breeze thanks to their streamlined content management system (CMS) interface.
The Shopify CMS is well-known to be uncluttered, which means you can edit your products and inventory without the page editor getting in the way. The interactive admin dashboard gives you real-time information about your shop every time you log in, along with statistics about performance. There are also features that help you manage your inventory, such as filters that allow you to view products that are out of stock or close to it. Plus, navigating your various blog posts, pages and products is super easy with their own administration screens. When you are editing your page layouts and content themselves, the drag-and-drop functionality is super intuitive and allows you to make changes seamlessly. 
Reliability and support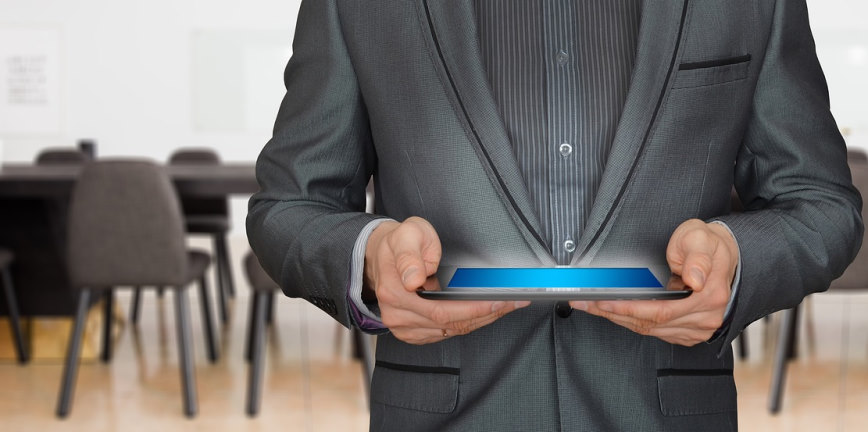 Supporting millions of websites along with some of the world's biggest e-commerce brands, Shopify is one of the most reliable options available. As a business owner, that means you benefit from their world-class infrastructure – the same infrastructure that powers some of the largest brands that sell online. 
That means your website will have an average storefront API response time of 100ms. API response time is the amount of time it takes for an API to process a request and send a response back to the client. That means it only takes an average of 100ms for the client to initiate a request to the API server, and for the client to then receive a response. At 100ms, Shopify is lighting fast.  
Shopify sites also boast an impressive 99.9% uptime, which is calculated for all major Shopify services, in all geographic regions. The uptime is used to measure reliability, expressed as the percentage of time an operating system has been working and available. 99.9% uptime puts Shopify right at the top.
E-commerce businesses that use Shopify also benefit from 24/7 support, regardless of what pricing plan you're on. If you have any questions about your store, live agents are there to help. Plus, community forums and helpful resources are available through the Shopify Help Center. Shopify's customer support is some of the best in the business.
Payments are a breeze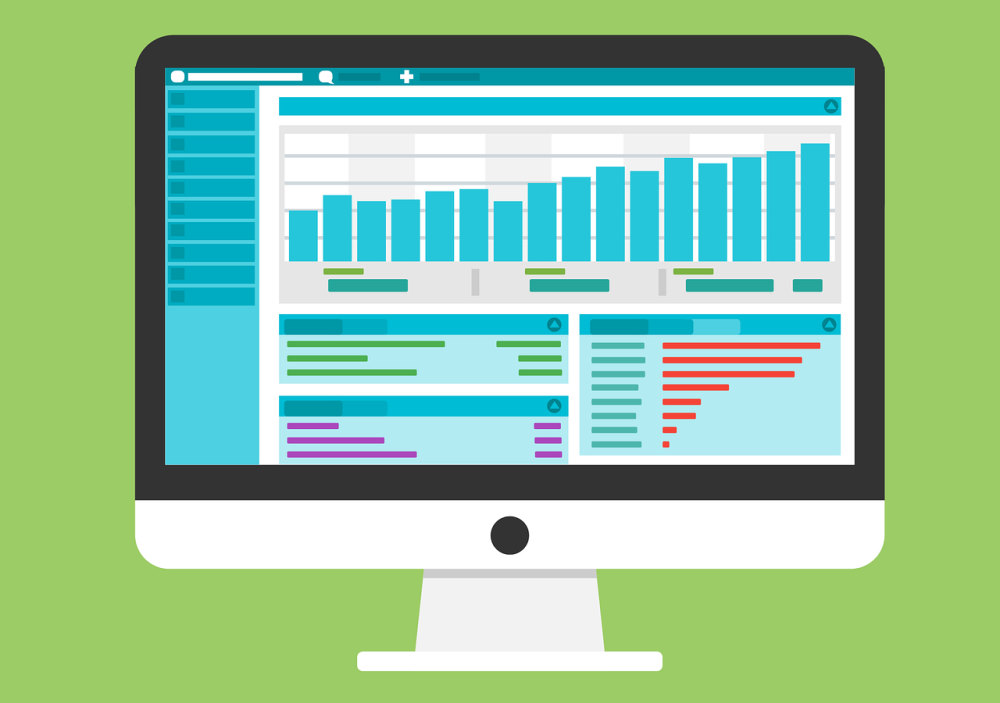 If your business does business online, the way in which you accept and receive payments must be solid. With a payment system that's unreliable or faulty, you can lose customers – even for the most minor inconvenience. That's why Shopify's payment system is second to none.
Shopify has its own payment gateway called Shopify Payments. With Shopify Payments, your website will automatically be set up with all the major payment methods (of your choosing!), and you won't have to deal with the hassle of having to get set up with a third-party payment provider or merchant account. Plus, Shopify Payments does not charge any Shopify fees on top of third-party transaction fees or manual payment methods such as cash, cash on delivery (COD), and bank transfers. With Shopify Payments, your store will even be able to accept gift cards!
One of the other benefits of Shopify Payments is the seamless integration. When shopping online, customers often give up and leave a site when the payment process is clunky and not integrated well with the site. If they have to actually leave the page to make a payment, that's another red flag. But because there's no third party involved with Shopify, making payments is easy. When it comes to accepting payments, there are many payment gateways that can be integrated with Shopify (such as Moneris, PayPal, etc.), but Shopify also gives you the option to use its own gateway as well.
Perhaps the biggest selling point of all for Shopify Payments is that you can accept payments from various providers, including ShopPay, Google Pay, Apple Pay, Visa, Mastercard, Interac, American Express and Discovery. Accepting Apple Pay, etc. is the best way to reduce cart abandonment as not having to enter card details removes even more barriers at checkout.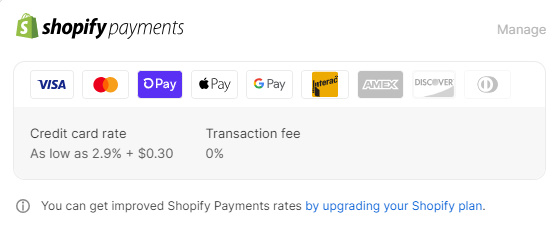 Shopify Marketing Features
As a Shopify customer, the breadth of powerful marketing tools available at your fingertips is extremely valuable. There's enough to cover here in a separate article, but here's an overview of Shopify's marketing capabilities:
Social Media Integration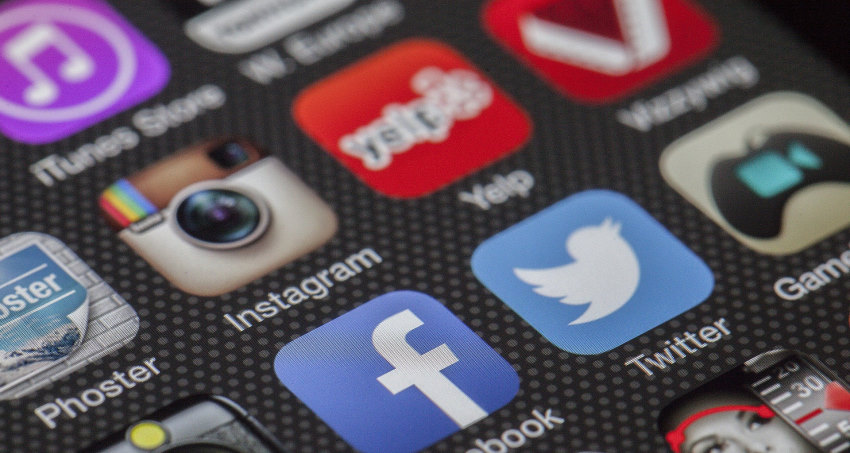 With Shopify, you can effortlessly integrate your Facebook, Instagram and Google accounts with your online store. So how does it work? The integration allows merchants to easily tag products for purchase in their social media posts, manage a product feed to Facebook or Google, and run paid promotions or shopping campaigns on either platform all within their Shopify Admin. You can also set up integrations/channels with Pinterest, Microsoft, Snapchat, and many email marketing platforms within a single click. This is a super powerful feature given the sheer number of potential customers using social media on a daily basis, plus the impressive (and growing) volume of transactions that occur on social media every day. 
Email Marketing
Shopify Email comes standard for all Shopify customers, which allows you to send 10,000 free emails a month. And you don't have to be an email marketing pro to execute some pretty slick campaigns. Their drag-and-drop newsletter builder is super intuitive, and allows you to create beautiful emails using ready-to-use templates (pictured below) – or if you'd rather, you can use your own template.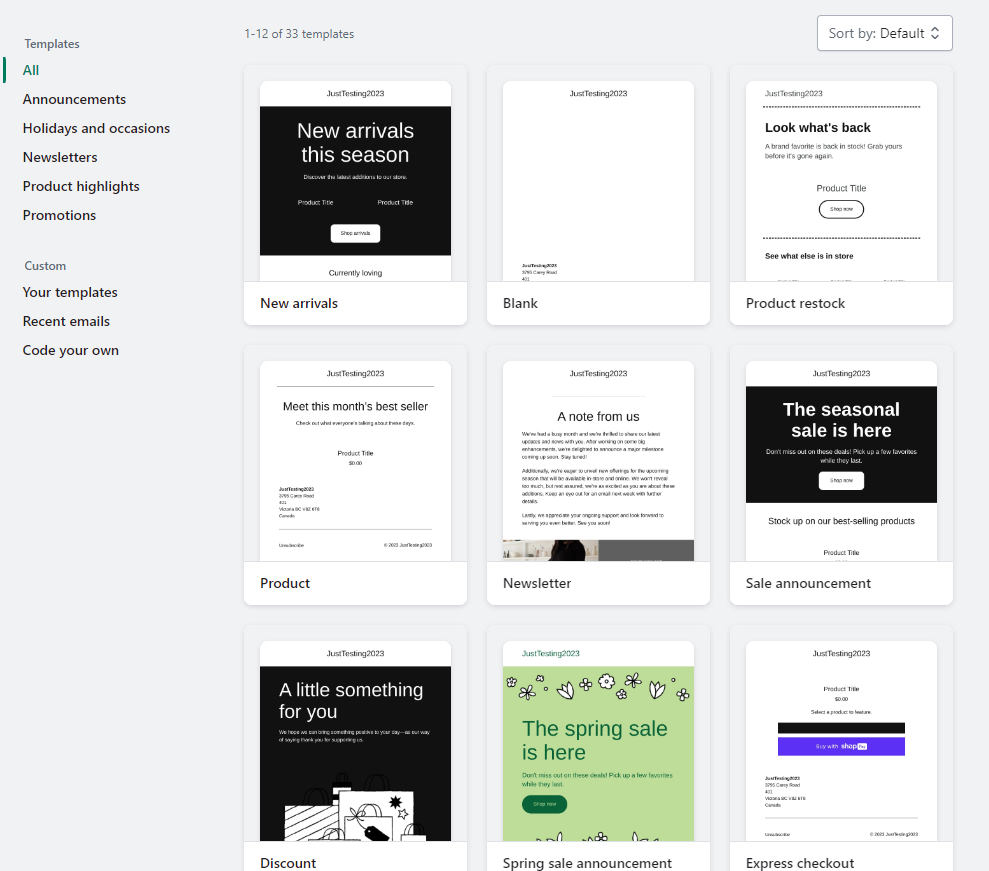 Automation
With Shopify, you can take your email marketing strategy further than just newsletters and periodic mailers. Shopify Email allows store owners to generate automations that target customers who have abandoned carts or even specific products. The platform also saves all your customers, allowing you to create segments that target customers based on their interests, location and purchase history. Plus, you'll be able to view valuable insights about your customers such as who is most likely to repurchase within a certain period of time, etc.
If you're interested in adding Shopify e-commerce capabilities to your site, editing your theme, setting up an integration or building a completely new Shopify website from scratch, our team of Shopify developers can help.