This guide will help you through setting up Mail on your Samsung Galaxy S3/S4. The reference pictures used are from an S3 however these steps should be the same for an S4. Please fully read the instruction before starting.
Access the Settings section of your Galaxy device and navigate to the Accounts section. Select Add account… found at the bottom of the Accounts list: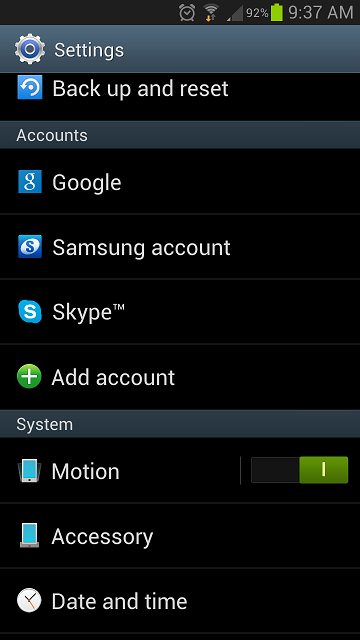 Select Email from the Add account type list: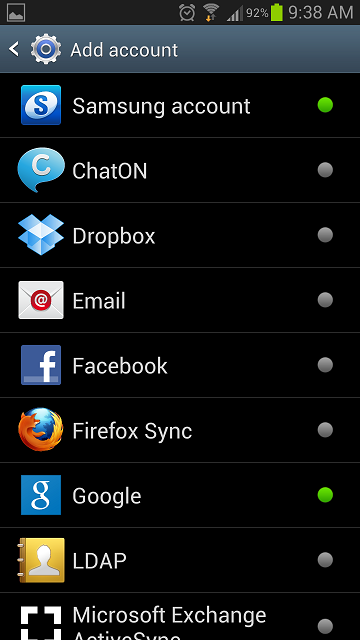 Enter your email address and password and select the Manual setup button: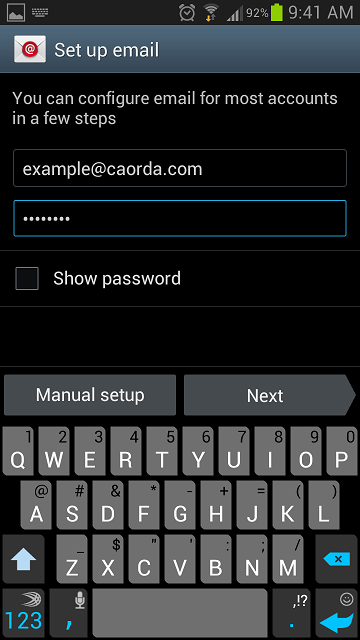 Select IMAP account as the type of account: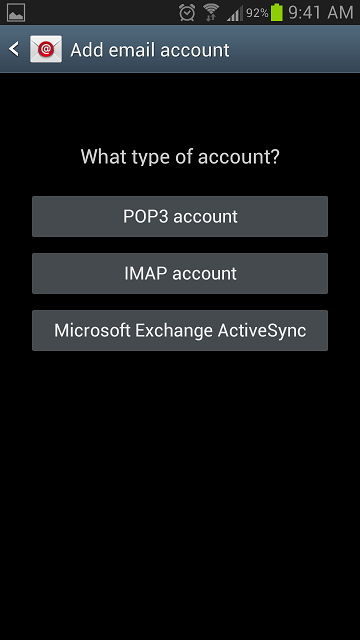 Enter / Confirm the following Incoming server settings  and then select Next:
| | |
| --- | --- |
| Username: | This is your full email address |
| Password: | The same password you put in the last screen |
| IMAP server: | imap.caorda.com |
| Security type: | None |
| Port: | 143 |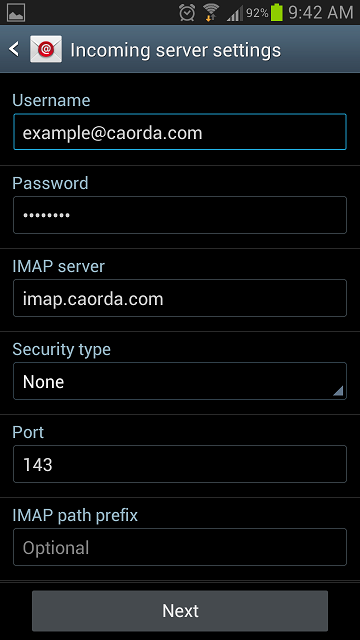 Scroll down a bit on the phone and continue adding the required information:
| | |
| --- | --- |
| SMTP server: | relay.caorda.com |
| Security type: | None |
| Port: | 587 |
| Require sign-in: | YES/Checked |
| User name: | Your full email address |
| Password: | Your password |
The remaining screens/prompts are all personal customization. You can select Next until the end, or choose customize the account to your preferences.
Congratulations you have now setup Email on your Samsung Galaxy device.
Email Settings for Caorda.com
Account name: The name that will show up on the home screen
Your name: The name that will be shown on the emails you send
Incoming email server: imap.corda.com
Account type: IMAP
User name: Your full email address (ie: user@caorda.com)
Password: Your Password
Outgoing (SMTP) email server: relay.caorda.com
Security Type: None
SMTP Port: 587
Require sign-in: YES/Checked
The above slider and table of settings should be sufficient for setting up email on most Samsung Galaxy phones.
If you have any challenges or questions please don't hesitate to contact us!