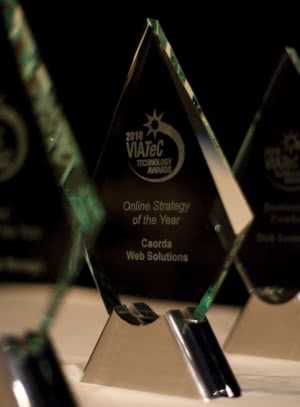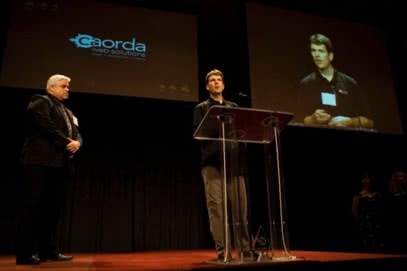 May 14, 2010 – Caorda WINS 2010 VIATeC Online Strategy of the Year Award
Caorda won the Online Strategy of the Year at last night's VIATeC awards. This is a great award and a great accomplishment that we all share. It is very exciting to get some recognition from our peers in the tech community in Victoria.
Caorda is a fantastic and extremely talented team and we have demonstrated our abilities on the many diverse projects we work on each day. This award shows that our existing clients made a solid decision when choosing Caorda as their vendor.
For the Olympic School Web Project Caorda helped to accomplish among other goals:
470% growth in membership to over 65,000 members
2700% growth in website traffic
175,000 visitors to the web site in February 2010
Project Overview
The Canadian Olympic Committee hoped to leverage the Vancouver 2010 Olympic Winter Games to increase web traffic and program membership. COC selected Caorda in 2008 to design, develop and host the new web site.
The Challenge
In 2008, the existing web site was basic and on a restrictive platform. The site was hidden from search engines and required users to login to access any content. COC wanted a vendor to synthesize their vision and goals into a successful online education portal promoting Olympic values.
The Solution
Overall solution included: creative design, wireframing, custom web development, secure Canadian hosting, streaming videos, multilingual content management system with interactive polling, and search engine optimization.
You can read the Olympic School Web Project Case Study here.