Step 1
This step is only if you already have an account setup using Mac Mail, if you do not have an account setup already please proceed to Step 2.
To Add another Account, select Add Account from the Mail file menu.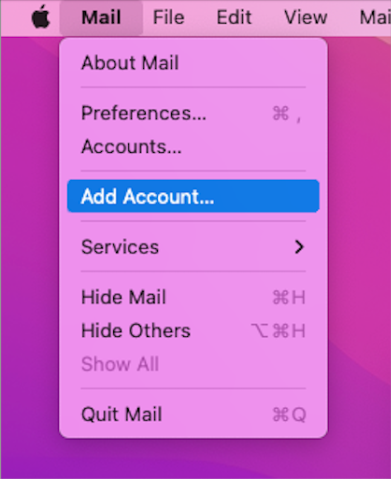 Step 2
If you are Adding a new account or setting up Mac Mail for the first time, you will be presented with this window. Select Other Mail Account and then click Continue.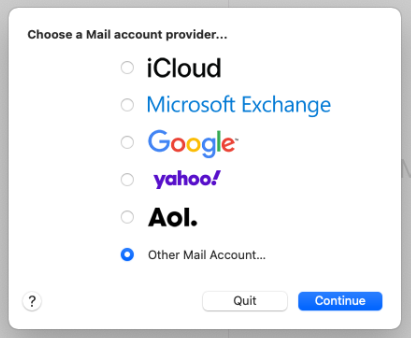 Step 3
On the next window enter in your Email details such as your Name, the Email Address you are adding, and the Password for that email. Once you have entered these credentials select Sign In.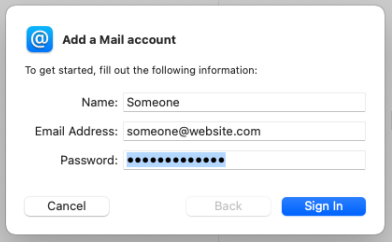 Step 4
After clicking Sign In, Mac Mail will present the following window asking for additional details. Enter in the Email Address you are setting up. Leave the User Name field empty as it will default to Automatic. Enter the Password for the new email.
For the Account Type field select IMAP. Then, for Incoming Mail Server enter in imap.caorda.com and for the Outgoing Mail Server enter in relay.caorda.com.
Then select Sign In again.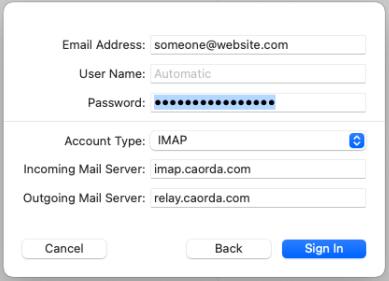 Step 5
Ensure Mail is selected, then click Done.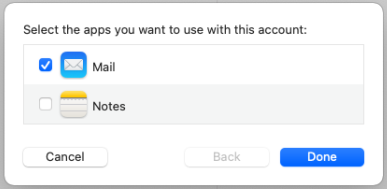 Mac Mail is now setup after selecting Done.