Log in by entering your full username, which is your e-mail address, ie. "yourname@caorda.com":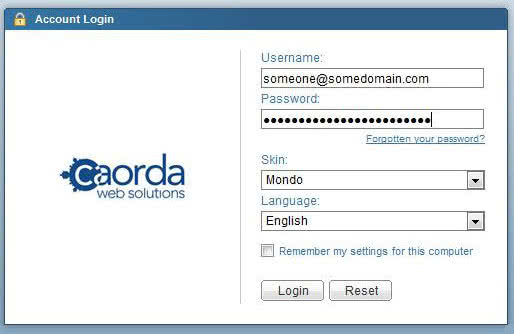 Once logged in, choose Options from the top menu items: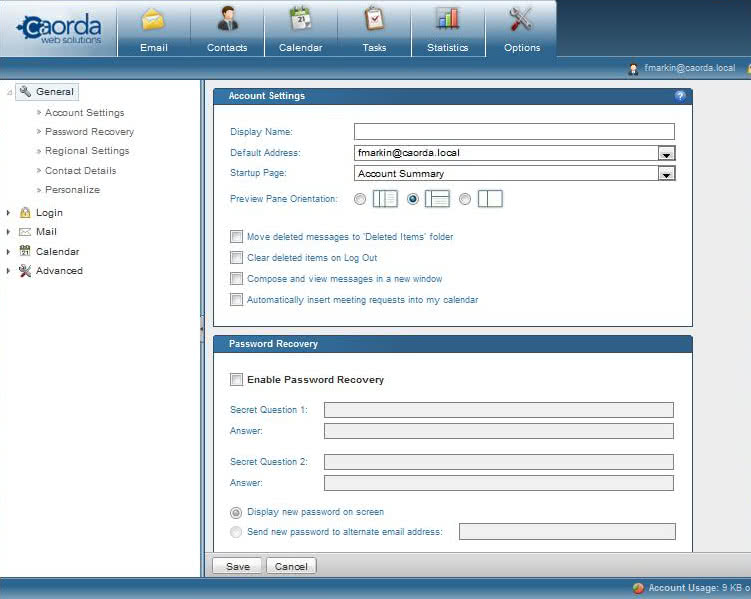 Within the Options menu, choose Login in the left hand navigation.

Enter your old password and your new password twice to confirm, then click the Save button: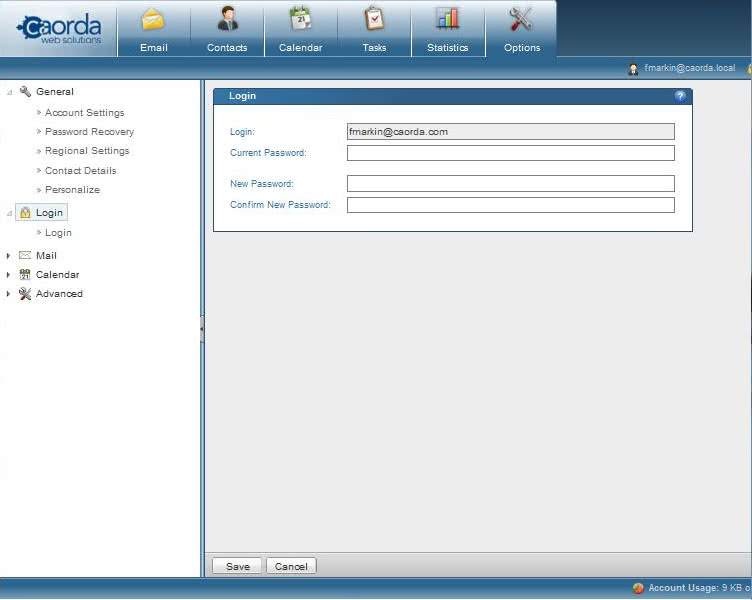 Caorda recommends that you use strong passwords, which are not easily broken. Caorda's email servers will automatically check the strength of your password and email you with a warning if your password is found to be a security risk. For more information on creating strong passwords, please have a look at our Password Policy Information.
Note: If you are using an email client such as Office Outlook, Outlook Express, or Mac Mail, you must change your password in that application in order to receive email. For instructions on how to configure email applications, please see the main Support page.