The following steps will help you create a new email address for your PostOffice.
If you have any issues please contact Caorda support @ 250.598.6772 or 1.877.922.6732
Step 1
Access the Post Office Administration page via https://wmadmin.caorda.com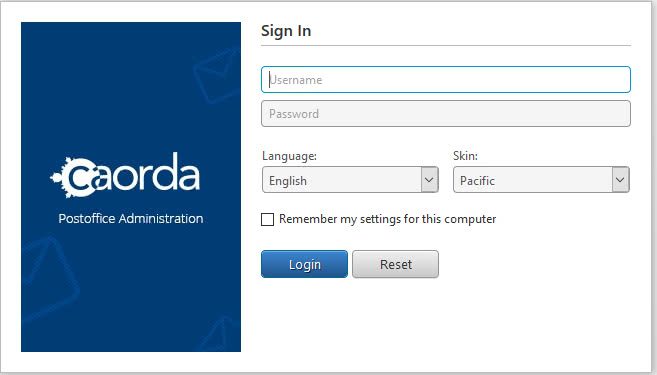 Step 2
Sign in with your postmaster@DOMAIN account or your admin level account.
— If you would like to make your email account an admin level account for your PostOffice please contact support, please be aware that only the authorized contacts we have on file can place a request.
Step 3
Once you are logged in, to create a new email account please click on Mailboxes section on the left window.
Step 4
The right window should populate with all your email accounts

Step 5
Click on Add New
–If Add New is greyed out you have reached your PostOffice's limit of Mailboxes, to increase your limit please contact Caorda Support @ 250.598.6772 or 1.877.922.6732 or you will need to Delete any unused mailboxes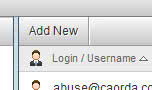 Step 6
A new window will pop up requesting the details for the new account most fields are required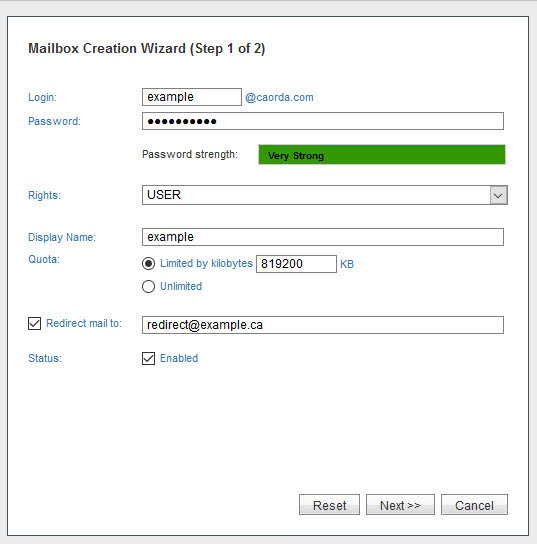 Login: Email address without the @, the @domain will automatically be appended

Password: Must follow the security standard of (minimum 1 UPPER CASE, 1 lower case, 1 Number, 7 Characters long)

Rights: Default User but if you want this user to also manage your PostOffice you can make this an ADMIN level account

Display Name: You can set the full name here but are not required

Quota: Unlimited is grayed out and the Maximum your PostOffice can allocate has already been entered under the Limited section, you can change this value to something smaller. If you want a Larger mailbox please contact Caorda support @ 250.598.6772 or 1.877.922.6732 to discuss the costs of a larger mailbox

Redirect mail to: if you want this mailbox to redirect all of it's mail to a different email address (internal or external) checkmark the Redirect box and enter the email address you want to mail to go to.
Step 7
Click Next > Finish
You have now setup a new Mailbox for your PostOffice. If you have any issues or quesitons please contact Caorda support @ 250.598.6772 or 1.877.922.6732