You can control your quarantined emails via any of the following three options:
Spam Quarantine Summary E-mail

Directly logging into the Spam Firewall

Through a Microsoft Outlook Plugin
1. Spam Quarantine Summary E-mail
Only when an email is quarantined by our spam filters, will you receive an email from  Caorda with the subject "Spam Quarantine Summary".  This gives you the quickest way to Deliver the message,Whitelist the sender or Delete the message or login to your user area.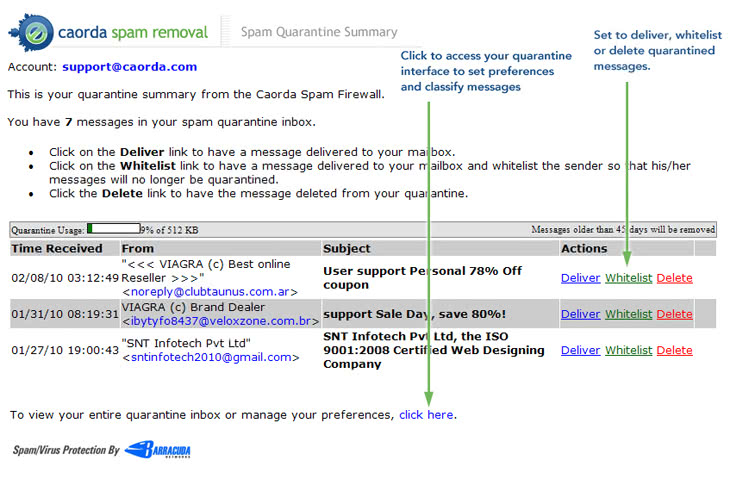 2. Login to Spam Firewall
Login directly to the Caorda Spam Firewall here.  Please note: your e-mail account and the spam firewall account require separate passwords. Enter your username (which is your email address) and click the "Create New Password' button if this is your first time visiting. The new password will be sent to you via email.