Access the Settings section of your Blackberry device and select the Accounts section: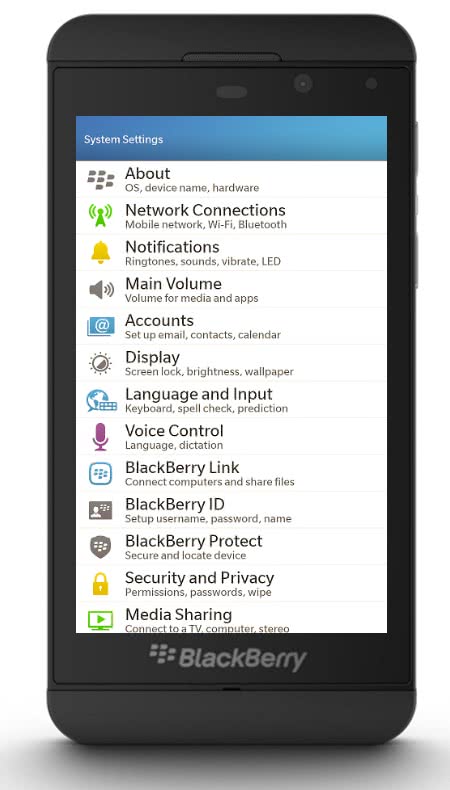 Select the Add Account option found at the bottom of the screen: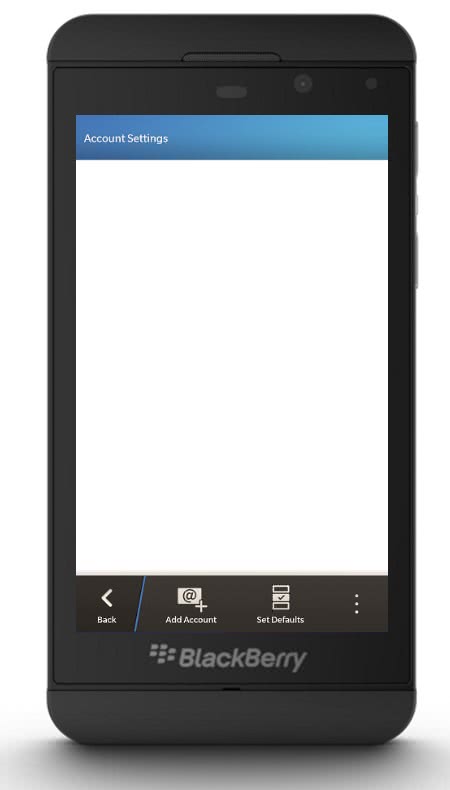 Select the Advanced option at the bottom of the screen (This document is built around the Advanced section, auto-configure might work but to make sure all the settings are accurate please select Advanced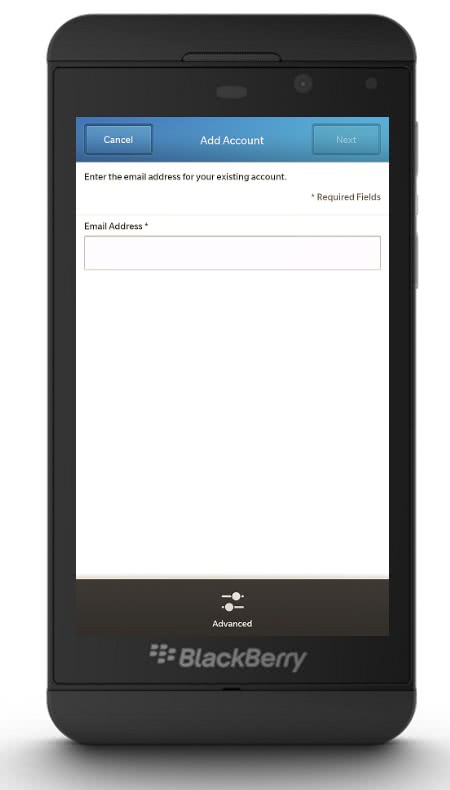 Select IMAP account as the type of account: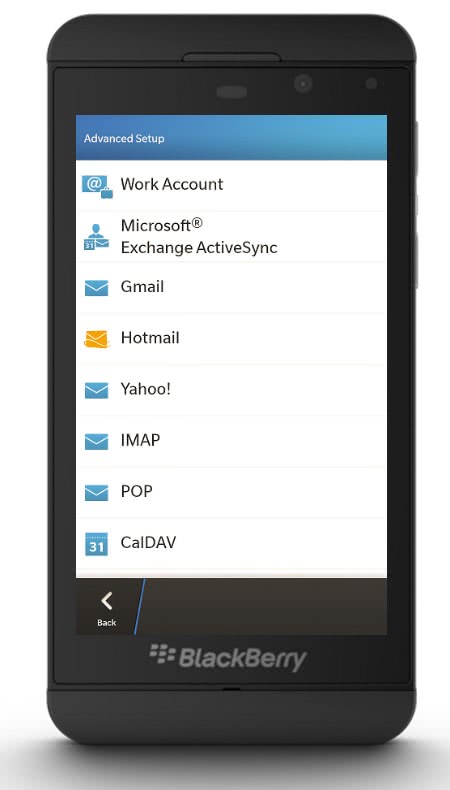 This is where all the settings are set, please enter/confirm the following settings:
Username: Your full email address
Email Address: Your full email address
Password: Your password
Server Address: imap.caorda.com
Encryption: NONE
Port: 143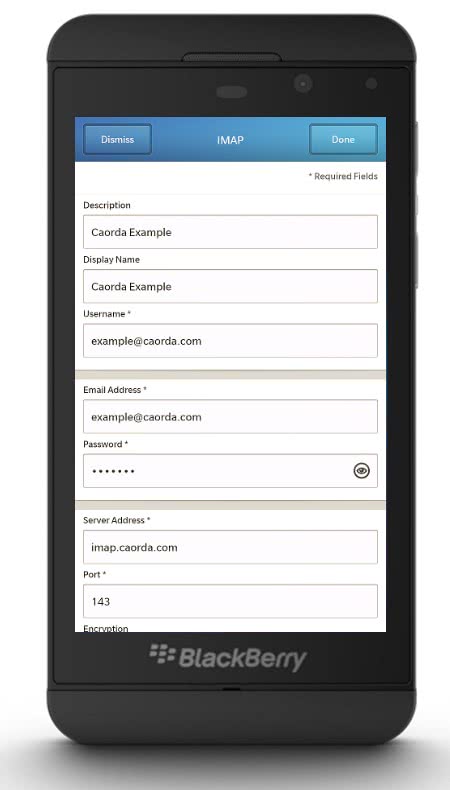 SMTP Username: Your full email addressSMTP Password: Your password
SMTP Server Address: relay.caorda.com
SMTP Encryption: OFF
SMTP Port: 587
Select Done, the settings should now be validated and double checked. If everything is good you have now setup Email on your Blackberry Z10 device.
Congratulations.
Email Settings for Caorda.com
Account name: The name that will show up on the home screen
Your name: The name that will be shown on the emails you send
Incoming email server: imap.corda.com
Account type: IMAP
User name: Your full email address (ie: user@caorda.com)
Password: Your Password
Outgoing (SMTP) email server: relay.caorda.com
The above slider and table of settings should be sufficient for setting up EMail on most Blackberry phones.
If you have any challenges or questions please don't hesitate to contact us!