We hope you are staying healthy during these challenging times. Staying productive can feel like hard work when we're in solitude, and having to stay at home means we're not out there contributing to our communities as much as we normally would. Playing our part in the local economy is crucial, so it's important to remember that you're not the only one feeling the strain; businesses of all sizes suffer greatly. You can help by shopping local. Here are some businesses we recommend, and who we have the pleasure of calling our clients.

Buy Groceries Locally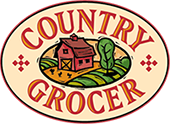 Deeply rooted on Vancouver Island, and having merged two successful businesses into one—Nanaimo's 'Food Country' (1984) and Victoria's 'Mr. Grocer' (1986)—Country Grocer has continued to develop its family of stores and staff since the 1997 merge. This union meant access to more products and more competitive pricing. There are now seven grocery stores serving Greater Victoria, Salt Spring, Cobble Hill, Lake Cowichan and Nanaimo. They continuously promote healthy living and the invaluable work of hard-working non-profit organizations like the Island's MS Society and the Help Fill A Dream Foundation. They are deeply proud of their local suppliers, and of their initiative to help reduce the carbon footprint. Their simple message says it all: "Here, you'll feel like family." With the onset of COVID-19, they have taken all the important precautions to protect their customers while shopping, including limiting their operating hours from 8am to 8pm, in an effort to help sanitize the store before each new day. Also, seniors and the immune compromised benefit from having their own dedicated hour from 7-8 each morning. Before you considering ordering from a big conglomerate online store, we cope you think twice.

Shop for Insurance from the Safety of Your Couch
To protect their customers' safety during COVID-19, Harbord Insurance is not currently offering in-person business at their offices, however most transactions can be done by phone and email. You can also renew your existing plan by 'digital signing' documents for home, auto and boat insurance. Their dedicated staff is working hard to maintain the company's service standards, and can provide you with information on home insurance (including condo and renter's insurance), as well as business and marine insurance. They cover Vancouver Island, Vancouver and the Lower Mainland, the coast and mountains regions, the Kootenays, Northern BC, and the Okanagan.

Place a Delivery Liquor Order

After you tackle some of the more urgent household responsibilities, it's important to take time out to relax. You've earned it. Don't feel like braving the zombie apocalypse outside just to pick up a bottle of wine? There's a solution! Liquor Plus Hillside just began offering liquor delivery! Just put your feet up, give them a call, and place your delivery order! With locations across Vancouver Island, Liquor Plus is a 100% Vancouver Island owned and operated group of full service liquor stores committed to providing superior customer service and an extensive variety of local and international wines, spirits, beer and ciders. They've been BC's top craft beer store for 7 years straight.

Do a Household or Yard Junk Purge

During these weeks of social distancing, self-isolation and quarantine, many of you may have spent time cleaning out all your closets, your attic, your basement, and your backyard storage shed. It's time to call The Junk Box and have them take it all off your hands! Serving Victoria and the surrounding communities, this outstanding family business has provided junk removal and recycling services since 1987. They take furniture, appliances, yard waste, construction debris, electronics, tires, sports equipment, recycling items, and much more. Purging your home of unwanted items is a wonderful way to help yourself focus. (And we all could use a little more of that right now.) And just think… with your home free of junk, you'll be free to tackle your neighbour's collection of rusting car parts, antique toasters and circus posters.

Catch Up on Your Reading

In 2019, Russell Books opened their brand new location on 747 Fort Street in downtown Victoria, merging their two previous locations. Sturdy as ever, they are forging ahead through COVID-19 and doing their best to keep their faithful clientele stocked with reading material for all those long days at home. In order to keep their staff and customers safe, they have closed their doors to the public. However, they are continuing to provide great new and used books to the community through a contact-free pickup window. Additionally, they are also continuing to offer FREE shipping for all phone or website orders over $50 across North America. (Offer excludes U.S. and Canadian territories.) Russell Books is a third generation, family-owned company founded in Montreal in 1961. With a rich history and a passion for books, they've been a staple in downtown Victoria for almost three decades.

Stock Up on First Aid Supplies

Alert First Aid is passionate about helping others save lives. Since they opened in 1998, it has been their goal to make their first-aid courses as enjoyable and stress-free as possible. They provide a wide variety of first-aid kits, supplies, earthquake preparedness kits, Automated External Defibrillators (AEDs), and online safety training, and they are a Canadian Red Cross Training Partner and a WorkSafeBC Approved First Aid Training Agency. During the COVID-19 pandemic, they have postponed all in-person first aid and Foodsafe courses. They have also reserved a large face mask order for health organizations that need them most. Additionally, they are reaching out and working alongside those organizations to ensure they have the protection they need. But, despite the temporary changes in their service offerings, they continue to offer an extensive first aid and disaster recovery product line via their online store.

Get Answers to Your Employment Law Questions

Hutchison Oss-Cech Marlatt is a full-service law firm in Victoria, BC specializing in personal injury law. On their website, they have added a new page of information detailing various legal methodology and how the law looks at employment law issues during a health pandemic, in an effort to help try to predict legal ramifications. Some of these topic include: safe work environments, Employment Insurance eligibility and applications, the Workers Compensation Act, sickness benefits, layoffs, common law, and mitigation. As things are continually changing, they are endeavouring to keep this page updated with new information as they get it.

Heal Your Mind and Spirit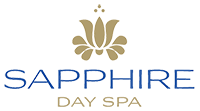 As a leading wellness spa on Vancouver Island, Sapphire Day Spa is committed to providing their customers with an opportunity for healing of the body, mind and spirit in their Ayurveda-inspired sanctuary. Although their spa is currently closed, they are happily receiving boutique product orders online. They are continuously adding items to their online store featuring various product lines for health, wellness, and beauty. Their team strives to adopt the principles of healthy living, and leads by example. As a Green Spa Program member, and a firm supporter of sustainability, they work with like-minded partners and engage with local community initiatives. They also use organic and natural products for our treatments and services, as well as their cleaning products, practice a detailed recycling program, and more.

Royal BC Museum

Founded in 1886, the Royal BC Museum Corporation prides itself on being one of Canada's greatest cultural treasures. As part of the heartbeat of downtown Victoria, it's a bit shocking to see it closed down during this health crisis, but in this modern age of technology, there are still ways to enjoy the museum's offerings from the comfort of your home. You can explore the Learning Portal to learn things you've always wanted to know about British Columbia, or visit their YouTube channel to watch some amazing videos of past exhibits, talks with curators, webinars, historical documentaries, and more. Additionally, you can find information on their collection databases on the Collections page of the website. There's material for learners of all ages.

Give to Those Most in Need

In light of the COVID-19 pandemic, United Way Greater Victoria has launched a fundraising appeal to help their most vulnerable in the community. Knowing that some people in our region cannot afford to manage well throughout COVID-19, and that some already face barriers—issues like poverty, homelessness and social isolation—help is needed now more than ever. Through their initiative, they are helping to ensure that seniors get meals, medication and other necessities they need, and are providing friendly phone calls or virtual visits. They have also scaled up to offer virtual counselling, mental health and addictions support, and are channeling funds directly to frontline agencies here in the CRD, and much more. Visit their website to lean you how can help make a difference.

Deliver Some Beauty to Your Home

Since 1912, Brown's Florist has provided award-winning floral arrangements and service. With a rich history, including one that endured the struggles of of WWI, The Great Depression, and WWII (not the easiest times to run a business dealing in luxury goods), they muscled through. Today, they boast three successful locations, in downtown Victoria, Sidney, and on the Westshore, with a large variety of fresh, locally grown and imported flowers and plants. They've survived the test of time, and they are making it through COVID-19 as well, but they depend on local sales to carry them through another century. You can place your order over the phone, or through their website. They've amped-up their cleaning procedures in their shops, and are limiting the number of people inside. Their delivery drivers are taking extra care with sanitization of their vehicles, and they wipe down arrangements at delivery. Keep enjoying the beauty!

Help Students Stay Healthy

Healthy Schools BC is a not-for-profit society committed to promoting, supporting and facilitating the creation of healthy school communities in BC. During the pandemic, HSBC is playing a proactive role by reaching out to teachers and administrators from Indigenous and remote British Columbia communities to ask how they can help support them in keeping their students healthy, active and connected during this time of school closures due to COVID-19. They are offering multiple online resources, including a Healthy At Home program, and are extending extra support for rural BC communities (ones which may not have access to recommended broadband internet speeds), by sourcing quality resources such as books, printed activity sheets, games, videos and other relevant materials

Plan Your Gift Giving for the Year

Lavender & Sage offers a collection of carefully curated self-care wellness boxes filled with quality products sourced from artisans across Canada. Each box is designed with a different goal in mind, from relaxation, to sleep inducing, to meditation and more… all delivered to your doorstep! Handmade soaps, mood enhancing essential oils, lip balms, nourishing botanical lotions, candles, and delicious soothing teas are only a few of the treats you'll unwrap. Who do you know that might benefit from a little personal self-care right now? Have a friend or family member who needs a little pick-me-up? How about an over-stressed mom, frontline nurse, delivery person, grocery clerk, or former restaurant employee? And we get it… sometimes during stressful times like these, you just need to treat yourself. And hey, you'll even be helping out Canada Post while you're at it!

Sip on Something Scrumptious This Spring

Springs Group started in 1981 as a little pub in Maple Ridge named The Witch of Endor. Soon after, the pub expanded, opening a cold beer and wine store – the first of its kind in BC. Four decades later, Springs Group has 16 locations across the lower mainland, consisting of classic neighborhood brewpubs and local liquor stores with an emphasis on connection, community and ice-cold crafted beer. During the COVID-19 pandemic, all of their pubs and restaurants are closed for dine-in, but some, such as Mission Springs Brewpub, Hearthstone Tap and Forno, are offering take-out or delivery via Skip the Dishes and/or Uber Eats. All liquor stores are open, currently operating under slightly reduced hours, and they are exercising the appropriate social distancing practices, as well as accepting payment by 'plastic' only. Also, their liquor stores are offering a 15% discount for frontline and healthcare workers.

Promote a Healthy Home Classroom

As the first company chosen to deliver provincial Violence Threat Assessment & Preventing Bullying Training to schools and communities in Canada, Safer Schools Together (SST) provides organizations with the tools necessary to prevent needless tragedy and violence. They have a proven record of helping schools throughout North America minimize and manage their risks of student violence with reliable, professional training. During this pandemic, they have added a COVID-19 Toolkit & Resources page to their website, aimed at helping educators with the trials of teaching classes online, ensuring strong connections with students, and maintaining a safe digital classroom using Zoom, Microsoft Teams, and Google Classroom.
Thanks for doing your part to help keep our local businesses going strong. Send us your success stories!