There's no denying that the past month has been devastating to a very large number of businesses and their employees. This is truly tragic. For those companies that are still able to deliver their services at full or limited capacity, they have had to adapt very quickly. Everyone is learning how to do business differently in this exact moment in time. We wanted to share a few suggestions on keeping your visitors informed and reassured in this age of social distancing and self-isolation.
This initial hysteria that swept across the internet at the onset of the COVID-19 pandemic seems to be calming as business try to adapt. Learn how you can leverage these free tools from Google to communicate your business status online, today.
Use very powerful tools in Google My Business to let people know the status of your business.
Use the new Special Announcement structured data just made available by Google for special groups with 'to the minute' type information or announcements related to COVID-19. The structured data can be added directly to the website code or submitted to your Google Search Console account.
Authority websites, such as government agencies, official health authorities, and schools, can use this tool to submit an important COVID-19 announcement on their site, particularly if they are unable to use structured data. This includes the closure of facilities, rescheduling of events, and new availability of medical facilities (for example, testing centers).
This feature is very specific and can only be used if the announcement is related to one of the following:
Announcement of a shelter-in-place directive
Closure notice (for example, closing a school or public transportation)
Quarantine guidelines
Travel restrictions
Notification of a new drive-through testing center
Announcement of an event transitioning from offline to online, or cancellation
Announcement of revised hours and shopping restrictions
The disease spread statistics and maps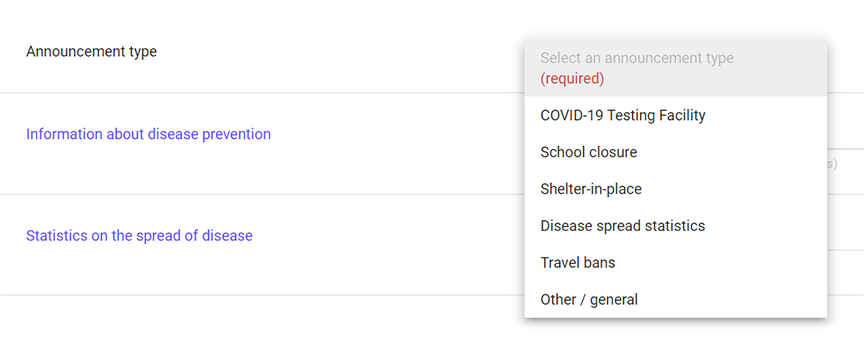 Learn more here: https://developers.google.com/search/docs/data-types/special-announcements#using-search-console
If your announcement falls under any of the categories above, please let us know if you need help and we will walk you through the process.
Google My Business
Your Google My Business (GMB) page is the most important online asset next to your website, honest! Information on this page is used by Google Maps to call you, get directions and visit your website among many other very important business details. We can't stress enough how important it is to keep this area updated with extremely current information. Do these things as soon as possible.
Update your hours. This is very easy to do in your Google My Business account.
Use the 'Temporarily Closed' feature if you are currently closed due to the pandemic.

This can be reset once you are back up and running again. It's very helpful to internet users who might see your listing and wonder if you're open. It saves them a phone call or even a visit as your listing may 'appear' to show that you are open.
Note that Google recommends not setting this if you provide takeout or delivery as it will temporarily disable your Google Maps listing. See below for updating your dining or retail attributes.

Update your phone number. Did you move to a home office and need to direct people to another phone number? Better yet, turn on messaging so that potential clients can message your business profile with questions. You must be able to reply to these within 24 hours or Google may disable this on your profile.
Use post updates to make announcements about delivery or updated operational information.
Update business attributes. This is particularly important for restaurants and other business that are on a limited service offering.

For food businesses, attributes like No Dine-in and Take Out or Delivery are very important to list directly on your profile. To update your attributes, log in to your Google My Business page and look for Highlights in your Info menu.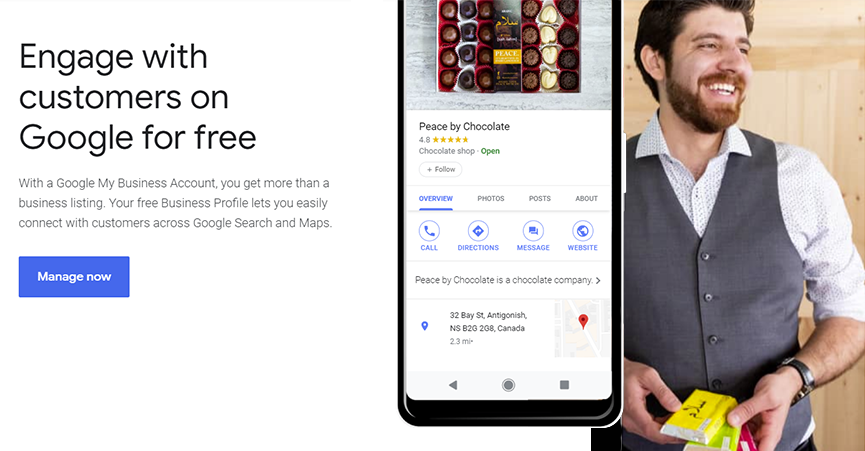 Do you need help updating your Google My Business profile? Do you qualify for the new Google Structured Data for Special Announcements? Please let us know and we can help to get your message out quickly using the tools listed above.
Above all, be calm. Your intention is to reassure your visitors that it's safe to do business with you. If you're 'yelling' at them with ALL CAPS messages and exclamation marks !!!, you might not be communication the right sentiment. If you have an announcement on your website, state your opening status immediately, then get into details on how you are able to deliver your services while simultaneously following all the sanitizing and social distancing guidelines that approved businesses are expected to follow. This will quickly reassure your visitors and they may feel more confident in doing business with you.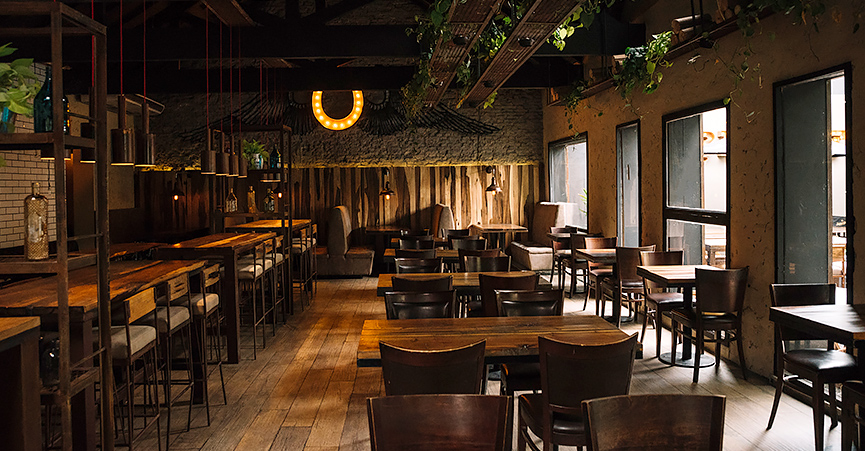 Additional Google Resources:
Be well, be safe.