Foursquare for Business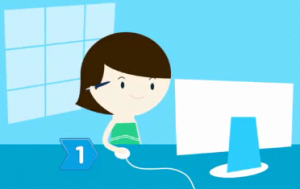 Millions of users are turning to Foursquare every day to help them find explore their world. They're checking out new restaurants, visiting their favourite stores, and they are sharing their activities with their social network (users send check-ins to Twitter and Facebook), and earning badges along the way.
From nationwide chains like American Eagle Outfitters (Special Offer), to mom-and-pop shops like Nautical Nellies (Special Offer), and everything in between, businesses are attracting new customers and rewarding their most loyal ones with foursquare Specials – mobile coupons, prizes and discounts.
Specials create an incentive for customers to stop by and "check-in". Offers like 20% off a meal, a free drink, or even a reserved parking spot for your most loyal customers. Specials can be tailored to fit your needs, whether it's a discount for first-time customers or rewards for the 5th visit in a month.
If you register for Foursquare's free Merchant Platform you can access to your venue analytics dashboard, which enables you to track your customer traffic over time.
Acquire, Engage & Retain
This tutorial shows you how easy it is to acquire, engage and retain customers on Foursquare.
How to Acquire, Engage, and Retain Customers with Foursquare on Howcast
Wondering which businesses in Victoria are on Foursquare and offering specials? I've created a Twitter list here which I keep current. Feel free to contact me if you are offering specials and would like to be added to the list.