There has been a lot of action from Google this year. Moreso, there have been some really interesting announcements regarding how they rank websites. We don't often get clear and concise info regarding updates to the ranking program, but this time, we have some absolutes from another core update to an interesting reversal on the nofollow attribute to finally, a serious look at your user interface. Take a spin through these updates below. Hit us up on social if you have any feedback!
Google's May Core Update Released on May the 4th
In the past, we've seen some fun names to these major core updates. Classic names such as Panda, Hummingbird and Bert have all graced the core update lexicon. However, the May update passed us without a whimper, simply called the May 2020 Core Update. However the internet wasn't having any of it. The date of the release was May the 4th as announced in this official tweet, which is also a cult-favourite day where people around the world flood their social channels with Star Wars'y messages commemorating 'May the 4th Be With You'. It's all heroically nerdy, but it happened nonetheless. Hence the nickname "The Force Update".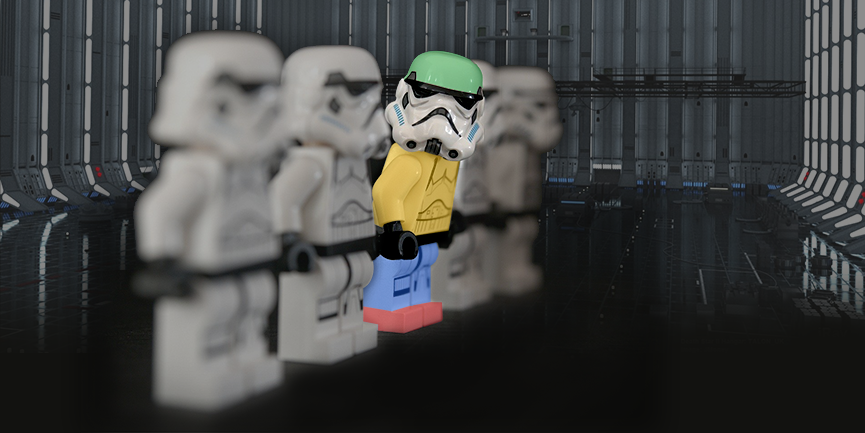 The central program or algorithm that Google uses to rank websites is called the core. The core program consists of up to 200 unique checks that influence how Google ranks your website. There are dozens of small updates to various ranking signals throughout the year, however, the 'core' is only updated perhaps a few times a year.
The feedback on any update like this is to watch your rankings and identify if your rankings are rising or falling within a day or two of the update. Usually, the effects are quick. But, depending on the type of update, it could take some time to trickle down to lower traffic sites or sites that only just tickle the edges of the ranking changes. That being said, some outlets are reporting that most websites are experiencing negative ranking changes as a result of the update. Here's an example from a long time industry expert.
Over 80% said the Google May 2020 core update did not improve search quality, 62% said it made it worse https://t.co/jsaYBzHOfo pic.twitter.com/8WfYPi0U1c

— Barry Schwartz (@rustybrick) May 29, 2020
Google hasn't come out and claimed what the update addresses, but there have been a few ideas based on the winners and losers of the update.
This release is said to be adding some diversity to the index by adding more value to smaller sites with high-quality content which has struggled against giant sites for competitive phrases. Low-value pages, like category pages and tags pages, seem to be disappearing in favour of content and article pages.
There are some extremely helpful explanations in this article: https://webmasters.googleblog.com/2019/08/core-updates.html
The consensus around the net of the interwebs points to a correction to the E-A-T revisions in recent core updates. E-A-T stands for Expertise, Authority and Trust which are extremely important ideas to consider when gauging your own website updates and changes. There isn't nearly enough time to dig into this concept in detail, however, one such E-A-T element is the collection of page URLs in your website, and most importantly, the content served from those URLs.
We take URLs very seriously when working with clients. Changes to page names that affect the URL can negatively affect the idea of E-A-T since this concept is measured over time. An old URL with consistent content, topic, and theme will have developed a good deal of Expertise, Authority and Trust given that it has also generated back links and has high value content, which is ideally updated every now and then.
So, if your internal linking structure (site architecture) is sound and uses a logical silo approach, your content is unique, relevant and detailed, and your URLs have been unchanged for some time, you should be in good standing with this update. That may sound over-simplified and it is. I am just pointing out a very high-level example of this whole E-A-T idea. Believe me, I am also still learning; we all are.
If you've seen some issues with your traffic and/or rankings and you'd like to chat, give us a holler. We'd love to help sort out which issue(s) might be the culprit.
Google's Somewhat Surprising Update to the Nofollow Link Attribute
Backlinking is serious stuff. It's one of the most significant Google ranking signals, period. That means if you have great, relevant, natural backlinks, you're likely to do fairly well on Google. It's that desperate search for these inbound links that have caused many SEOs to lose their mind in the career-long search for the holy grails of links; whatever they may be for each individual website.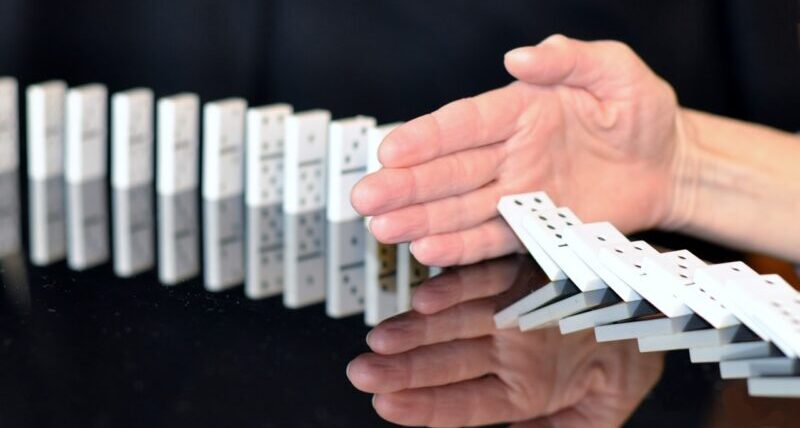 Many years ago, when it was clear how important backlinks were, they were getting handed out at a rate of well, however many blog comments you could automate per minute. The thing is, back when WordPress was just starting to kick off its global website domination efforts, the use of the blog comment was in full swing. Fortunately for the aspiring marketing genius, part of the WordPress comment system included a box to add a website link. You could drop your domain link into any post comment since the default behaviour was to allow you to link your 'name' to whatever URL that you wanted. This was the Golden Age of Comment Spam and these links reproduced like proverbial bunnies… Also, a real downer for website owners who discovered great hoards of comments from real people like 'Get Viagra Today' and 'Cheap Flights to Vegas'; you get the idea.
Enter the 'rel:nofollow' link attribute. This was a piece of code that website developers could add to a link which would signal to Google (and whomever respected this directive) not to follow the encapsulated link and therefore ignore it as a backlink.

Here's what it looks like in practice:

<a href="https://www.caorda.com/" rel="nofollow">Super Awesome Website Design</a>
As the nofollow directive was universally adopted and widely supported, websites (and 'SEO' agencies) that had devoted time to this fraudulent practice saw their efforts evaporate and their rankings tank as Google soon updated their core again, subsequently killing off any value from these links. All that aside, peace was restored in the 'comment link spam' universe and those websites mentioned above saw their backlink numbers diminished and their rankings adjusted.
Well, that all changed in March, 2020. A sleeping giant awoke and made a statement that shifted the space time dimension.

"For crawling and indexing purposes, nofollow will become a hint as of March 1, 2020."
So, after all those years of blocking low-quality links from websites, it's official. Google has started following nofollow links and will use this as a light 'hint' when ranking websites. It's so new that we won't know the ramifications of this for many months. For something so maligned as low-quality backlinks, it's a bit confusing why Google would develop this update. 
User Experience (UX) Officially Becomes a Ranking Factor
If the first two points were a bit 'nerdy' this should resonate better. I wanted to mention this announcement from Google that confirmed page experience is now part of the ranking formula. Simply stated, if your website is functional and easy to read and use, you will reap the benefits.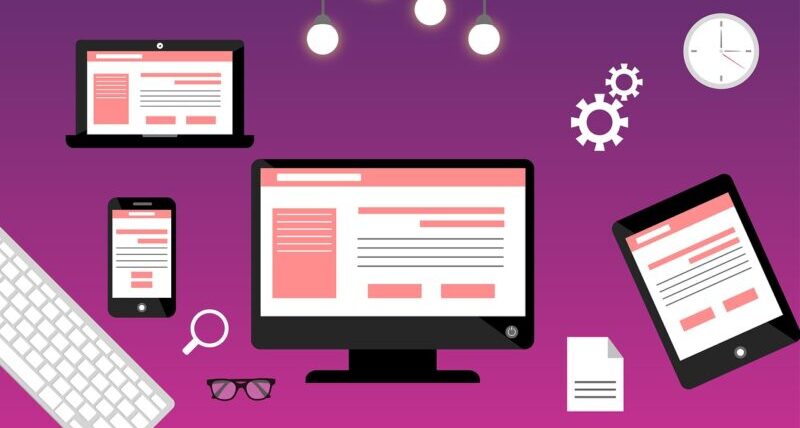 The early adopters of conversion optimization always imagined that UX should be integral to measure the value of content based on engagement. Even with strong content, if the presentation is terrible and the CTAs are either missing or counter-intuitive, then the overall strength of the website is diminished.
Well, smart, functional websites were just rewarded for their hard work.
Through both internal studies and industry research, users show they prefer sites with a great page experience.
This amazing announcement falls on the heels of other similar experience-based signals such as page speed, mobile-friendliness and responsiveness which are all related to the general user experience of a website. This time, Google has been extremely forthright with some critical details in the ranking update, notably that they are relying on reports based on a new diagnostic aggregator called Core Web Vitals. Core Web Vitals peeks at website speed, responsiveness and visual stability to help you improve your website. These reports can now be found in your Google Search Console portal.
There are a few other very interesting details about this ranking update and It's refreshing to get such clarity on a Google update. Head over to their official article and make sure you take your time reading it over.
https://webmasters.googleblog.com/2020/05/evaluating-page-experience.html
As always, we'd love to help your website perform better. Let's talk about how we can make that happen.