When it comes to marketing a business, there are many ways to do so, and some methods are better than others. One medium that many businesses do not utilize enough is video. In this post we go over the different ways that video marketing can help most businesses.
If "A Picture Says 1,000 Words" Then What Does A Video Say?
We have all heard the saying "a picture says 1,000 words" to describe the affect an image can have compared to text alone. Images can help capture consumer attention, but if a picture can help amplify marketing, then imagine how much impact video marketing can have! Videos have the ability to combine text, imagery, AND audio into a highly effective marketing tool that any business can, and should, use. See below for a video we made here at Caorda to introduce you to our team members and the many unique skills and services we each provide our clients! 
Video For Your Website's SEO
One of the many factors that go into search engine optimization (SEO) is the time users spend on a website or specific web page. One study found that pages with videos get almost 3x as much time spent on them than pages without video. Adding a video to a website can help boost this important factor, therefore boosting the site's SEO strength! You can also link the video to your preferred video sharing platform like YouTube (and vice versa) to create external and inbound links that also boost SEO. Learn more about SEO factors here.
Free Video Sharing Platforms
Another benefit of using video marketing is that videos can be used across various video sharing platforms. Networks like YouTube, Vimeo, or the many others out there allow you to upload a video to one of these highly-used platforms for free, increasing your video's chances of being viewed and sending people to your website.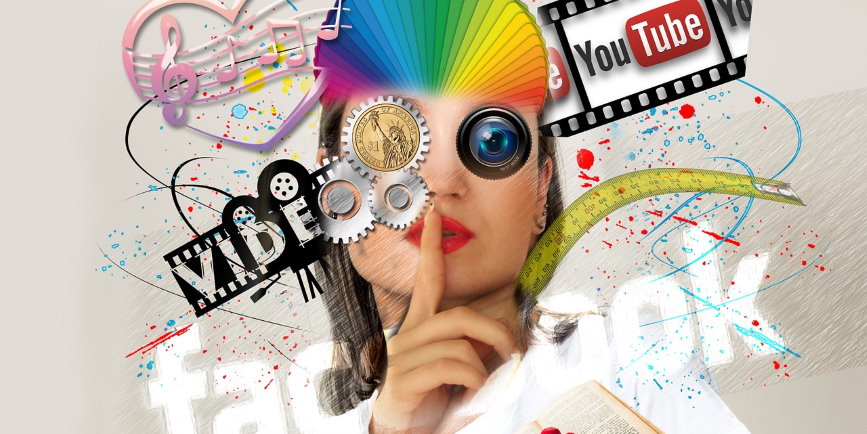 Paid Video Ads
Not only can businesses upload their videos onto video networks for free, but they can also utilize these platforms to run video ads for even more exposure. YouTube Ads is probably the most common one, but there are others as well. Businesses can also combine their videos with other ad formats/platforms.
Video Marketing Combinations
There are also ways to combine your videos with other powerful online ad strategies.
Video Facebook Ads
Imagine combining the fascinating power of Facebook Ads with a high-quality video. The results can be extremely effective, especially if you know how to tap into various advanced targeting techniques available via Facebook Ads.
Video Display Ads
Businesses can also use videos in their online display ads. For example, Google Ads has 'display ads' which many businesses use to run image ads, but videos can be used instead too.
Video in E-Mail Campaigns
Videos can also help amplify e-mail marketing campaigns. Adding a video to your e-mail marketing campaigns can definitely increase engagement metrics! One study found emails with videos get over 300% more email click-throughs than emails without videos, and they benefits from improvements in unsubscribe rates by up to 75%!
TV Ads
Oh yea, your video can also be used in traditional marketing mediums like TV too! Below is a video that we made for our TV ads being run on CHEK News in our local area. You may have already seen it on TV if you live around Victoria or Vancouver, BC!
Live Video
Today – more than ever before – much of our world works behinds the screens and online. Live video is increasing in use and popularity across many channels. In 2019, WorkCast saw an 87% increase in webinar attendance – and this was before COVID-19 shifted us all online more even further in early 2020. 
Webinars, Live Chat and more!
From live webinars for anyone to join, to live web conferences for business meetings, and live video chatting with friends or family to catch-up. The aspect of a video being "live" gives it a unique characteristic and feel. Live videos can of course always be recorded and re-used as well. 
The ROI of Video Marketing
In a recent 2020 video marketing report, 83% of video marketers say video has helped them generate leads, and 80% of video marketers say video has directly helped them increase sales.  Furthermore, 89% of video marketers say, in general, video gives them a good return on investment, and 95% of video marketers plan to increase or maintain their video spend in 2020.
Let Caorda Produce A High-Quality Video For Your Business
Caorda has an in-house videographer that is able to produce a high-quality video for any business! Contact us right now to discuss a video for your business today.