New CASL Compliance Service Announced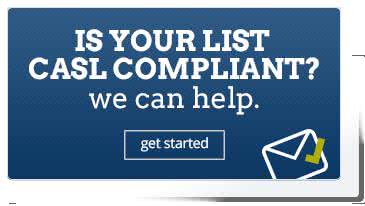 Victoria, BC – Caorda Web Solutions announces a new CASL Compliance Service available for businesses and organizations to ensure that their email contact lists adhere to strict new Canadian Anti-Spam Legislation taking effect on July 1, 2014.
Most business owners are busy and don't have time to deal with the new regulations; however, with penalties for non-compliance reaching up to $1 million dollars for individuals and $10 million dollars for companies, it is important to pay attention … expect to pay fines!
Under this new legislation, businesses, individuals and organizations that connect with their contacts via email must have express or implied consent. For express consent, it is mandatory for people to opt-in and for the business to keep a record of the date it was obtained, why it was obtained and the manner in which it was obtained.
Implied consent is not only harder to define (ie: Sending a user to a page with all subscriptions pre-checked and requiring them to take action to opt-out.) it also carries with it the requirement to renew consent every 36 months.
Paul Johnston, Caorda president says, "It is all about getting express consent. Many businesses have lists of contacts they have gathered over time, but don't know when, where, or how they got them.  Ensuring that they are CASL compliant is critical to avoid future issues with regulators."
Caorda's CASL Compliance Service is designed to ensure compliance as quickly and easily as possible. Caorda will send a customized email to each person on the list requesting their express consent. The recipients will follow a CASL compliant process to opt-in and confirm their information. Caorda will securely store all responses and provide a CASL compliant data report to the business.
CASL will be regulated and enforced by the Competition Bureau of Canada, the Canadian Radio-Television and Telecommunications Commission and the Office of the Privacy Commissioner of Canada.