Caorda is proud to announce that our FTP service has been updated to include an updated version of the web client! This version is packed with additional features that we're excited about, all of which have been added to streamline the experience of the web client.
With this update, you won't be limited to uploading, downloading, or deleting a single file at a time. Instead, the new web client provides a flexible solution for end users who need more from the web client.
Here's what the update looks like:
New Administrative Powers
As an administrator, you can select which users will be directly placed into the new web client on a per-user basis – super handy if you're managing a large pool of users. To access this new power, select 'Users' from the administration panel side-bar, then select 'edit' on the user you would like to update. From the 'edit user properties' window, you can select which web client the user will view when they first login.
From this window, you can update a user's preferences so that the next time they login, they'll be presented with the brand new web client experience.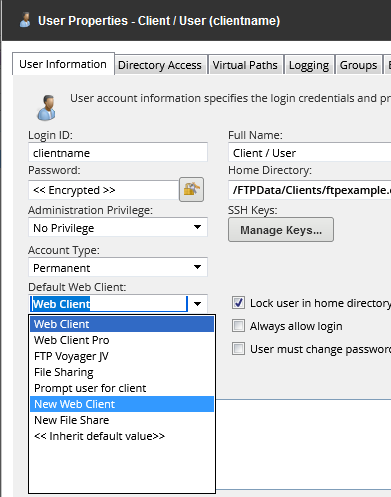 If you login to your FTP account, you may still be presented with the original web client. To access the new web client and its features, select 'New Web Client' from the 'Jump to' dropdown in the top right hand corner: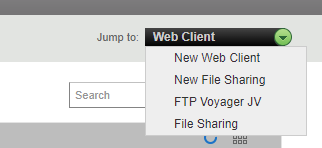 Improved File Management
Another big upgrade that comes with this version of the FTP software is with the file management functions. With this new web client, you can easily upload your files by dragging them into the interface and dropping them where you would like – easy!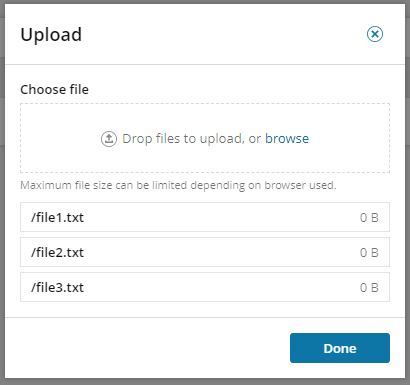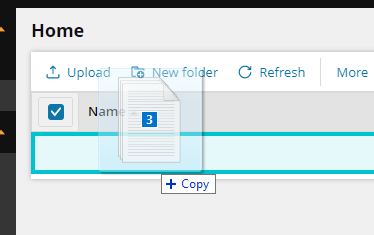 To make things even easier, you can now also download or delete multiple files at once from this new interface by selecting the checkbox to the left of each file. This function could be a big time saver.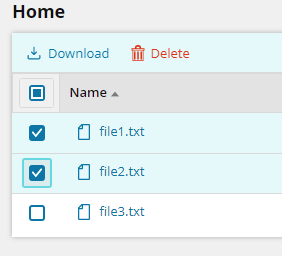 Downloading more than one fill will provide you with a Zip archive of the selected files:

This feature also works with entire folders. If you have a folder of documents, no need to grab the files individually – you can download the entire folder and it will provide you with a Zip of the contents: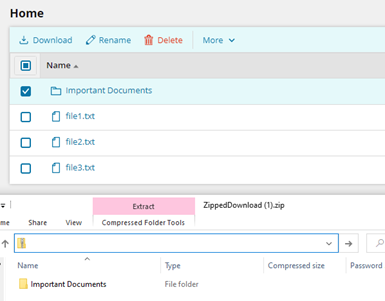 Another cool file management feature is the new favourites option. If there are important folders you would like to access more often, you can choose to 'favourite' these folders by selecting the "More" dropdown when you have a folder selected:

Once your folder is selected as a favorite, it will appear under the 'Favorites' sidebar navigation for easy access:

Find Your Documents Faster
The next exciting FTP software feature allows you to quickly and easily find the documents you're looking for, thanks to the addition of a search bar. Searching for documents in the new web client can never been easier! Just type what you are searching for in the search bar located at the top right hand side of the FTP navigation window, and results will begin to appear as you type.

This search function also allows you to search by file extension name. So if you are looking for a very important picture or document, but can't remember the file name, you can also search for and find it by file extension.

We hope you're excited as we are about these FTP updates. The upgrade will help streamline your web client experience further, and the ability to search for and manage your documents has become easier and smoother by leaps and bounds. 
To learn more about our secure, 100% Canadian FTP business solutions for file sharing and storage services over the internet, contact us today.