Content marketing is one of the best ways to develop and maintain relationships with your customers or customers to be. But these days, it's not enough for brands to spray out blog posts and tweets in hopes that something will eventually catch on. Today's customers are looking for a more holistic experience with their favourite brands.  
40% of businesses admit to having no content strategy in place. But whether you're new to the content marketing game or have been doing it for years, it's never a bad idea to revisit your strategy. By creating a clear image of where you want to go, you just might make it there.
Along with revamping your strategy, there are a number of things you can do to upgrade your content marketing approach. The game has certainly changed over the years, and the fast-moving, agile, and innovative marketers are the ones getting results.
In this article, we'll give you some useful strategies to immediately upgrade your own content marketing strategy. Sit back, grab a glass or a mug and let's break it down. We'll take a look at each key element of your strategy, why it's important, and how you can level it up. Then, we'll highlight a handful of tactical ways to improve your content marketing.
Re-Visit Your Content Marketing Strategy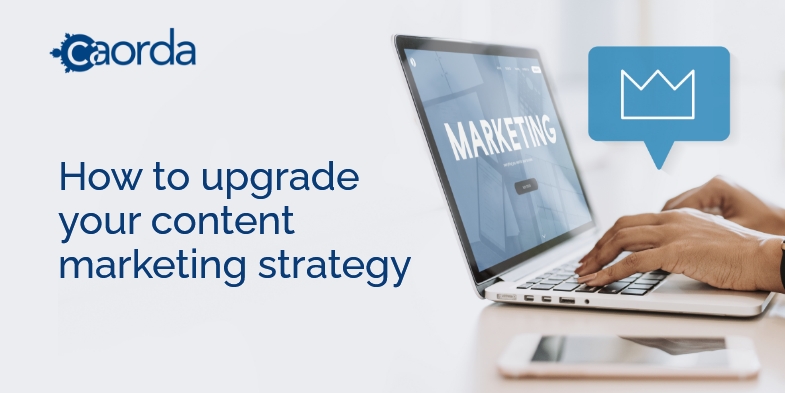 Even if you already have a well thought-out content marketing strategy in place, it's always a good idea to take a fresh look every now and then. Especially in the current state of the industry; shiny things are constantly distracting marketers and not all of them are useful. Point is, your overall plan should be looked at often.
Here are some important areas to consider when upgrading your content marketing strategy:
Be Crystal Clear on Who Your Unique Audiences Are
It will be difficult to communicate and truly connect with your audience if you aren't sure who they are. Identifying your ideal audience should be the starting point of any content marketing strategy, but it's where many companies fall short.
Each channel in your content marketing world is very different from each other. That means your target customers are too. The person downloading and reading your E-book may be different from the person engaging with your Instagram stories. That's why it will be valuable to develop multiple audience personas.
Segmenting people into what makes them unique can be a challenge, so you'll want to utilize all of the resources available to you. For example, analyze your Facebook audience by digging into Facebook Insights. From there you can gain key insights into user behaviour, who's engaging with which posts, along with demographic information that helps identify your audience.
If you can, survey a selection of your current customers to get the data you need. Read up on the current trends in your industry. Check out your competition to see who they're targeting. And finally, be super clear on who you aren't targeting. For instance, the content that you send to existing customers should be different than the content that you send to people who dropped from your site with items in their cart. 
In this example, we are a business selling office hardware and equipment, and we have two target personas:
Middle Manager Maddie: Maddie has been a mid-level manager at a large company in the health & beauty space for the past 10 years. She is in charge of upgrading the computers and desks for her team of 40 this quarter. She's under immense pressure to hit performance goals while keeping costs down, so price is her primary concern. She's on Facebook (but not other social media), and frequently browses industry publications and websites in her spare time.
Start-up Steve: Steve is the CEO of a hot new start-up fresh off a multi-million-dollar funding round. He's not in a big rush, but he's looking for some new equipment for his small team of five. Money isn't a big concern, and he wants the best of the best. Steve frequently uses Instagram and YouTube for shopping insight and ideas.
While both of these personas can benefit from our service of providing office hardware and equipment, they have different needs. Not only that, but if we want to reach both of these people, our marketing effort will have to look quite different for each.
Solidify Your Brand Story
In a Harvard Business Review study, it was found that people are 22 times more likely to remember stories vs. numbers and statistics. Some of the most successful brands on the planet have become so by mastering the art of identifying and sharing their brand story. Airbnb, Apple and Nike come to mind, but there are many that do it well. Their stories are what grab our attention, desires and dollars.
Your brand story should include your company's vision, mission and values. But more importantly, it should help you create a meaningful connection with the people in your target market. That connection could be invaluable, leading to a lifetime of purchases and word-of-mouth marketing.
According to SEMrush, there are 8 key elements to consider when crafting your brand story:
Empathetic: This means your ideal audience should be able to insert themselves into your story as the main character and feel the feelings being communicated in the story.
Attention-grabbing: Your brand's voice should have a recognizable sound and image, making it easy for your audience to separate yours from other brands.
Authentic: If your brand story isn't authentic, your audience will be able to tell. Like when British Petroleum runs ads about environmental impact and sustainability, people can see through that.
Relatable: Closely tied to 'Empathetic', you first need to make sure your story is relatable to your ideal customers. That means no talking down or using vocabulary designed to confuse or impress.
Consistent: Without being too predictable, you want your audience to recognize your brand messaging. This is only possible with consistency. If I mention you can "save 15% or more", you can probably guess which brand I'm talking about.
Aligned with business goals: This one is fairly straightforward – make sure your story actually lines up with where you want to take your brand.
Enhanced with user-generated content: Your customers can help you promote your brand, thanks to user-generated content (UGC). This type of content is honest and provides social proof for your audience.
Provokes action: Finally, your story should inspire action. Otherwise, it hasn't worked.
If you're just getting started on your brand story, think about what makes your brand unique. What do you do better than your competition? What sets you apart? This should be the bedrock of your brand story. And don't forget – your customer should be the hero of your story!
Polish Your Content Marketing Mission & Vision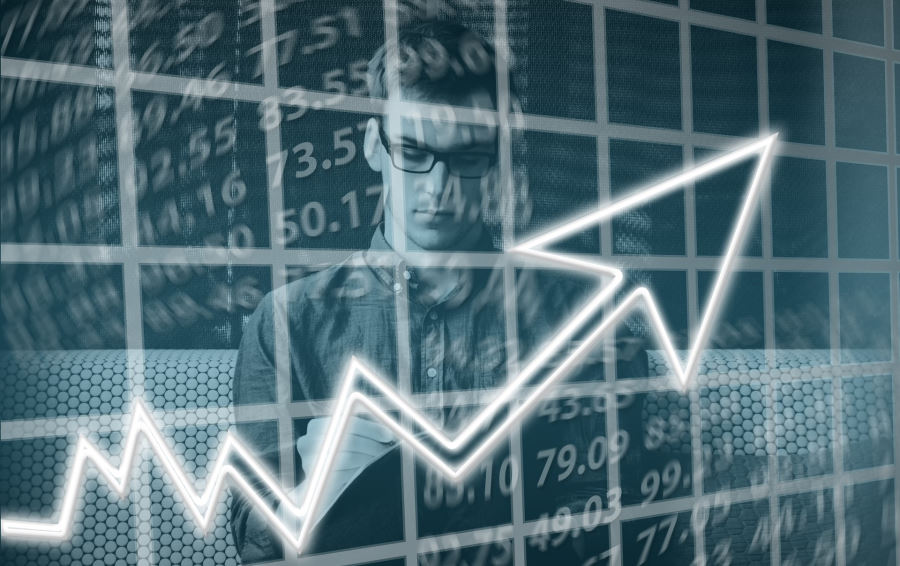 Mission
A content marketing mission statement tells your target customers what you do, who you do it for, and why you do it. This mission should be clear in the hearts and minds of your content creators and leadership team – before a single newsletter, tweet, or YouTube video is shared with the world. Because if you don't know why you're creating content, how will your audience know? To them, your marketing will sound more like noise.
At a high level, content marketing is a marketing strategy used to drive traffic, attention, leads, and eventually customers. You know it, and so do your customers – you aren't churning out blog posts from the good of your heart. But if you're mission statement is self-absorbed and thoughtless, nobody will listen.
Instead, your content marketing mission statement should give people an idea of who the content is for, what kind of topics you'll be focusing on, and the main benefits or takeaways.
So, who are you targeting?
Let's start with the 'who'. This part may be tricky if you have several audience personas, but you'll want to focus on the most impacted group – the group that stands to benefit the most from your content.
Keep in mind, the content you create can likely help a wide range of people. But that doesn't mean they're all your ideal customers or share the same needs as your target audience. If you create content for everyone, it becomes valuable to no one. As an example, a college student may value a blog post or podcast related to your area of expertise, but it doesn't mean they're ready to make a purchase.
Next, you'll want to preview what kind of topics your content marketing will involve. This is your brand's chance to flex your expertise unique value. What can you bring to the table?
Finally, you need to address the benefits your audience will be showered with by consuming your content. Are you helping make their life easier? Are you educating them on complex subjects? Are you curating the best of the best information for them?
Nail down your Vision and stick to it
Once you've settled on a comprehensive content marketing mission statement, consider also developing a vision. A content marketing vision is often overlooked but can help you gain real insight useful for goal setting and planning down the road.
Your content marketing vision should paint a picture of your brand's successful future. If you pull yourself into that future and look around, what do you see? Maybe your podcast is earning 5,000 plays per episode and generating 10 leads per week. Maybe your blog is earning you 20,000 views and 100 lead form submissions per post. Or maybe your digital ads are generating leads at $10 each. Whatever it is, paint that picture of success in order to guide your content creation decisions.
Re-Visit Your Measurable Goals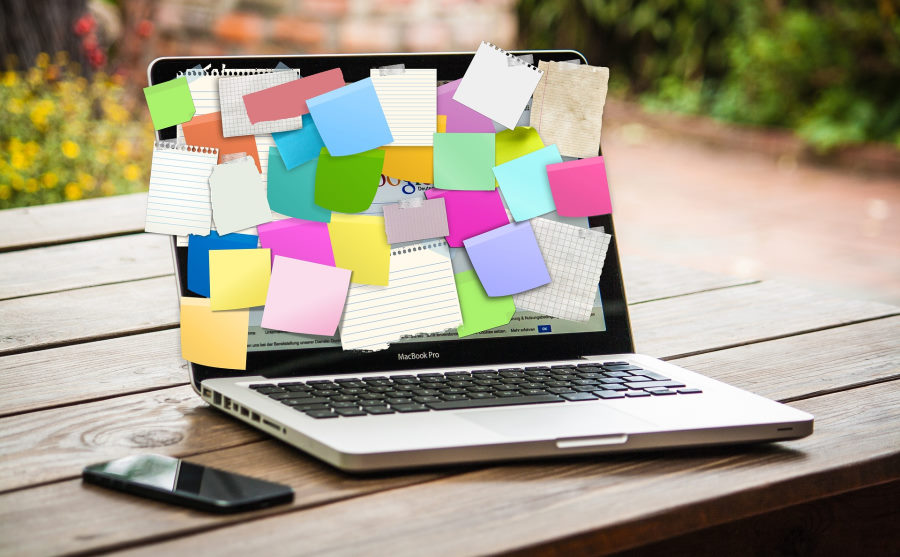 At the end of the day, after you've provided your audience with valuable content, most companies would expect something to show for it. After all, content creation is time-consuming and costly. At this stage in the content marketing strategy, think about some key business goals you'd like to focus on. Once you've pinpointed the business goals that mean the most to your business, think about how your content marketing can help you reach them.
To help you get started creating measurable content marketing goals connected to your business goals, here are some examples:
Increase brand awareness: In the next year, earn 1 million post impressions across our Facebook, Instagram and LinkedIn accounts.
Drive more leads: In the next 6 months, deliver 50 leads from our blog.
Expand audience: In the next 2 years, make 18-24 year-old males our most engaged demographic across all channels.
Increase sales: Earn $20,000 in revenue this year, directly from our content marketing.
Become a thought leader: Become the #1 most subscribed to YouTube channel among our competition by the end of next year.
Level Up Your Content
Once you've got a content marketing mission, vision and goals in place, it's time to devise a content creation plan. Think about all the projects you'd like to accomplish, and how they can be connected to the overall business goals. Whether you're creating new content or re-vamping your existing content plan, there's much to consider.
Content Formats
The content you create can take on many different formats, and it's worth considering each of them in order to deliver a range of fresh content for your audience. If you just stick with the same one or two, your brand may begin to feel stale after a while.
There are images, audio, video, blogs, whitepapers, e-books, brochures, posters, case studies, social posts, checklists, live events, infographics, and more. Which content do you use most frequently? Which has been the most successful for your business?
Content Topic Clusters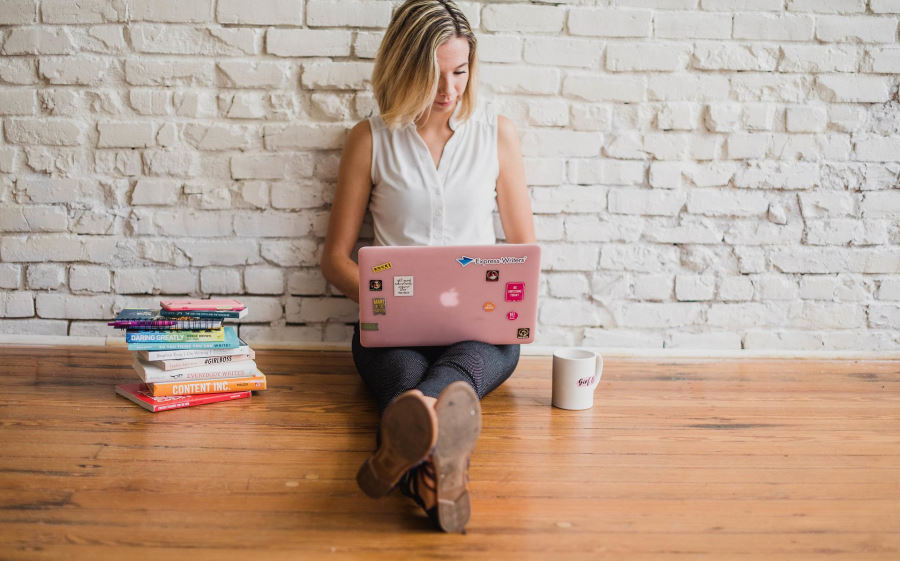 Next, it's worth planning your content topics. According to HubSpot, search engines like Google have changed their algorithms to favour topic clusters. Think about the value your business provides and the handful of topics you want to dominate. Which topics is your business best positioned to become the thought leader in? From there, drill down into that topic to find your content gold. Let's look at an example:
Let's say you're in the business of selling outdoor gear and equipment – tents, backpacks, knives, pre-cooked and packaged meals, hiking boots, and everything in between. For this example, you've decided that 'camping' is a topic you want to focus on.
From there, dig deeper into 'camping' to pull out keywords, title ideas, and content sub-topics.
Best locations
Gear checklist
How to set up camp
Cooking at the campsite
Staying dry
Living among nature
These sub-topics all fit within the 'camping' topic cluster and can be used to create a plentiful amount of content. This is where keyword and trend analysis tools will be helpful.
Consider the Funnel
Marketers like to image their customer and potential customers exist inside a marketing funnel made up of 5 levels. People will enter this funnel and move through it as they become more interested or likely to purchase a product or service. Put simply, those at the top of the funnel are just browsing your content, while people at the bottom of the funnel are ready to make a purchase.
When you're creating content, it can be easily to fall into the trap of creating for just one level of the funnel. The funnel represents your customers' journey with you. And the reality is, the people in your audience are not all at the same stage of the buying journey. Not everyone is ready to buy, and not everyone is casually browsing. That means you need to have content that addresses and provides value for everyone.
Here are the main stages of a modern marketing funnel:
Awareness: At the awareness stage, your customers are just discovering your brand. They might have seen your video ad on YouTube, or stumbled across a checklist on your blog. At this stage, your goal should be simply convincing them to visit you again. This is your chance to make an impression!
Interest: At this stage, your customers believe you can solve their problems and provide them with real value. They're interested in what you have to offer, and want to learn more.
Evaluation: At the evaluation stage (AKA consideration), your customers are considering your brand. They're weighing their options, and trying to figure out if they want to make a purchase. It's important to note that this stage can last a minute or months (or more) – it really depends on the product or service, as well as your competition.
Conversion: At last, your customer has decided to make a purchase. This is a key moment for your brand – not just for your bottom line, but because you've gained one more believer. And the work doesn't stop there. In order to keep them a happy customer and turn them into an evangelist, you have to wow them.
Advocacy: At this stage, your customers are officially advocate for your brand. They're loyal to your brand, and act as brand ambassadors (for no pay). They can't wait to tell their network about the great experience they had with your brand. In order to turn your customers into advocates, consider creating a memorable moment for them – something that's worth sharing.
Don't Forget the Distribution
After investing significant time, energy and money creating content, don't stop there. You'll need a proper plan for sharing it. There are lots of options, and some will be more effective than others depending on what type of content you're sharing.
Here are some of the more common content distribution channels:
Blog/Website
YouTube
Facebook
Instagram
Newsletter or Email
Paid Ads
Influencer Channels
LinkedIn
E-books
Certain channels, like E-books, are ideal for sharing dense, information-heavy content. This is a chance for your audience to take a deep dive on a topic they're interested in. On the other hand, a paid Facebook ad is an opportunity to capture attention and encourage action or brand consideration.
Upgrade Your Copywriting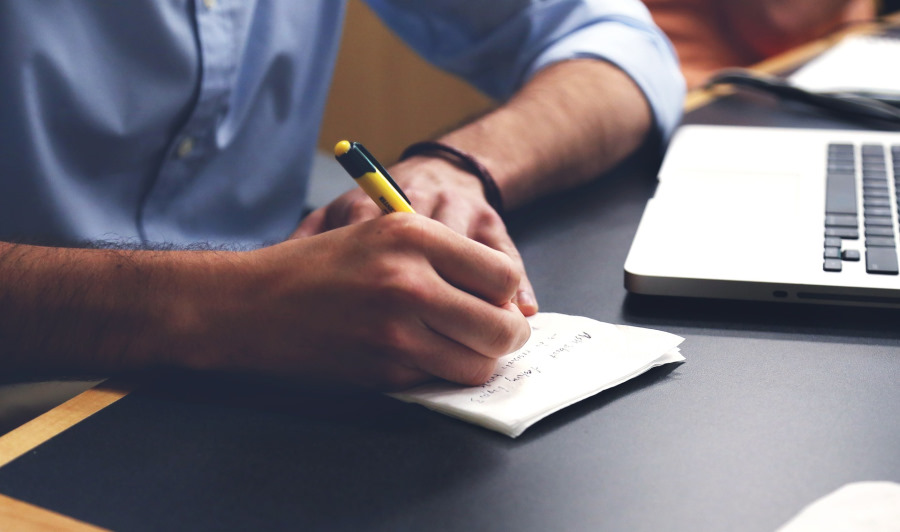 Copywriting is about writing content for the purpose of selling. But it's also used for other marketing related activities, like earning brand awareness, developing trust, promoting, or encouraging people to take some kind of action.
Having skilled copywriters on your team is extremely valuable. Ultimately, they're the ones that take the company vision and mission, and communicate it to your customers. They're responsible for what people think and believe about your business. On top of that, they can earn a real ROI by writing copy that sells.
If you're looking to improve your content, levelling up your copywriting is one of the first things you should consider. Strong copywriting requires skill and years of experience, but there are a number of best practices you can follow to get better:
Write for one person: The classic copywriting mistake is writing to a group instead of a person. Think about your target audience persona – your best customer. Write for them. Try your best to be conversational, and write how you would talk.
Read more: All good copywriters read a lot. Their heads are stuffed with content and ideas, which makes the creative process easier for them.
Break up your paragraphs: Nobody wants to sit and read a wall of text unless they're super interested in a subject. To grab the attention of casual readers, it's important to break up your text. Think about using bullets, quotes, page breaks, subheadings, and short sentences.
Focus on the 'why': Good copywriting should communicate why people should care about a product or service. It's not about product features – the lights, buttons, or how shiny it is. It's about the problem or pain this product solves. Why should people be interested?
Invest in a Content Management System
Maintaining and managing your own website can be an exhausting affair. It's easy to spend hours a day trying to fix or build something on your site – hours that should have been spent on your actual business. A content management system (or CMS) can save you many long nights yelling at your computer in frustration.
A CMS will organize your content across all your digital platforms, so you can access everything in the same place. It also does all the back-end work of maintaining a website. That way, you can create content and update your site without needing any technical skills. Creating blog posts, adding images to your site, and creating website forms are easy with a CMS. It's just drag, drop, and customize. Now you can go back to less time-sucking activities that will move your business forward.
If you're selling products and services on your website, you may want to consider using Shopify, the mega Canadian software-as-a-service platform that allows business owners to build beautiful websites and easily manage their content. Our Shopify website development wizards can help, whether you're looking for a brand new site or custom app, some theme tweaks or integrations.
Persuade People to Act
Adding persuasive call-to-actions (CTAs) throughout your content marketing ecosystem is vital for generating interest, leads, subscriptions, sign-ups, and even sales. These call-to-actions should speak directly to your audience, and give them a clear action to take.
In a blog post on your website, consider a CTA that persuades people to download a template or demo a service. In your YouTube video description, ask people to subscribe to your channel and learn more about the product/service being mentioned in the video.
'Learn', 'sign-up', and 'buy' are all clear, concise phrases that inspire immediate action. If done right, your CTAs can improve the rate at which people act and fulfill your marketing objectives.
Budget Wisely
One sure truth about content creation is that it sucks of time and money. It's easy to spend hours fretting over a social media schedule, blog post or video. Whether you do it yourself, hire an entire team, or contract an agency, creating content is time consuming and there are no real shortcuts.
There's also a mind-boggling amount of directions to go with your content. You could start a podcast, churn out case studies and whitepapers, develop a YouTube presence, or write books. But the reality is, you probably can't afford to do everything. That's why budgeting is so important when it comes to content.
Take a deep dive into your analytics across all the marketing channels you currently use. What's working, and what isn't? Think about where you spend most of your time and money. Is it worth it? You'll also want to think about your audience. What channels are they on? Yes, Facebook is a massive platform that can get you tremendous reach, but is it where your customers are? Budgeting for content marketing will take careful consideration and precise accuracy to meet your customers where they are.
Stick to a Schedule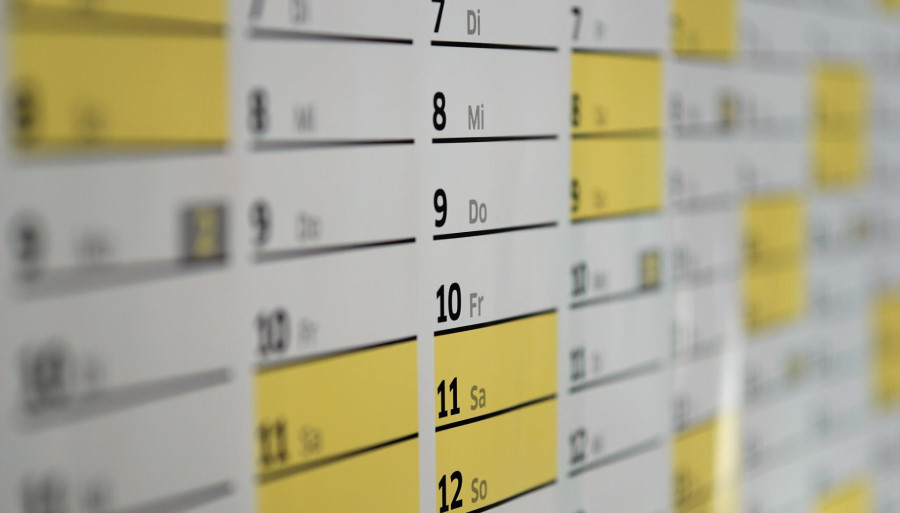 In content marketing, consistency is key. If you're creating valuable content for your audience, they'll appreciate the schedule and will be eager for your next piece of content to drop. They'll want to know when they can expect you.
It can be disappointing when one of your favourite creators releases content sporadically, or waits months to release new material. Even if you love the content, it's difficult to become invested in it and excited for it if you don't know when it's coming.
Maybe you post on Instagram every week morning at 6am, so your audience can look forward to your content as they sip their coffee on the way to work. Maybe you release YouTube videos every Thursday. Come up with a content schedule and stick to it.
Re-purpose Your Content
Re-purposing is the best way to bring your old content to life again. Think about some of the best blog posts or videos you've ever made. By re-purposing or recycling that old content into something new, you'll get the benefit of something fresh without having to start from scratch. And your content will live on in another form.
Aside from saving time in the creative process, re-purposing content can give you an SEO uplift. Because when you continue to dig deep into one topic, you have more opportunities to use the keywords that have been successful for you in the past. Plus, by developing more content on a particular subject over time, search engines will deem you an authority.
Here are a couple ways to re-purpose your content:
Release an E-book by bundling up the informative content on your website and other channels
Turn bite-sized pieces of your blog posts into social media content
Create a blog post out of a video that's on your site or on YouTube
Gather your internal data and testimonials and make a case study
Cut up a podcast episode into small YouTube videos
Build an infographic with your website content and internal data
We hope this blog post has provided some tools and ideas you can use to upgrade your own content marketing – from the strategy down to the content itself. If you'd like help with your content marketing, reach out to Caorda.
Our digital marketing team can help you plan and create blog posts, email campaigns, social media posts, digital ads across various channels, videos, and SEO optimization.